Solve global challenges and make a positive impact on the ASEAN region!
The Galileo Hackathons are back – all virtual this time and with new partners. Learn everything you need to know about the Galileo Hackathons in Southeast Asia here.
The Winners have been selected! Have a look at their project sites to see how they leveraged Galileo to tackle the challenges.
The open ASEAN Hackathon
🥇 LiLa
🥈 LIGTAS
The Galileo Hackathon Thailand
🥇 LodeStar
The Galileo Hackathon in the Philippines
🥈 PISDA
You are interested to participate as a hacker to the Galileo Hackathons?
🙋🏽‍♀️Start by signing up on TAIKAI if you don't have an account yet
👈🏼Hit the "Join challenge" button to register for the Galileo Hackathons
🌏Choose only one Galileo Hackathon: Open ASEAN, Thailand or the Philippines
🆕Choose one out of 4 challenges (check category tab) and create a project
👨‍👩‍👧‍👦Invite others to join your team. Teams should have 5 members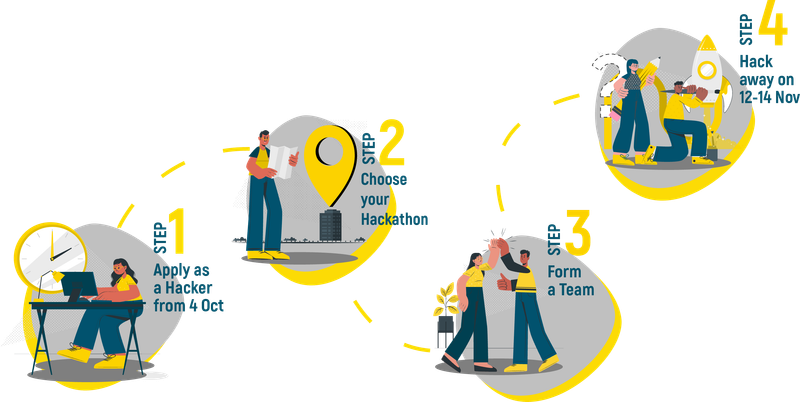 If you would like to be fully prepared for the Galileo Hackathon weekend, we have included important resources for you in the Resources Tab.
We invite you to follow our Galileo Open Online Course, and in case you need a reminder of the challenges or the Galileo Hackathon structure in general download the Galileo Playbook for Hackers.

How does the Galileo Hackathon Platform work? Here's an overview: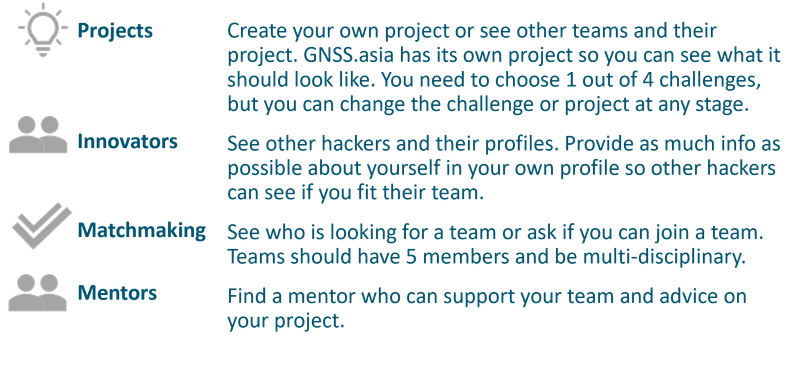 We are here for you! If you have questions, don't hesitate to contact the GNSS.asia team anytime on Discord or at [email protected]