Welcome to the International Association of Honored Developers Diversity, Equity, and Inclusion Web Accessibility Hackathon, the hackathon organized by the Hackathon Raptors community – an inclusive and innovative event that brings together expert software developers worldwide to positively impact IT.
The Challenge
The scope of this hackathon is to build projects with diversity, accessibility, or equity impact. Participants must enter the competition in teams with a minimum of 1 and a maximum of 4 team members. Entries for all hackers will be free of charge. You can always build whatever you like, but adhering to the following theme would be great.
Industry: E-commerce and Retail
Problem area: Enhancing web accessibility for an online shopping platform
Participants can explore various aspects of web accessibility, including, but not limited to:
Visual accessibility: Designing user interfaces compatible with screen readers, providing alternative text for images, ensuring color contrast, etc.
Cognitive accessibility: Simplifying website navigation, offering clear instructions and cues, minimizing distractions, etc.
Keyboard Accessibility: Ensure that all functionality on the website can be accessed and operated using a keyboard alone, without the need for a mouse. This includes keyboard focus indicators, logical tab order, and support for keyboard shortcuts.
Device accessibility: Ensuring the website is accessible on various devices, including desktops, laptops, tablets, and smartphones. This would ensure everyone can access the website, regardless of their device or operating system.
Text Resizing: Enable users to resize text for better readability. This feature caters to individuals with visual impairments or those who prefer larger/bolder text.
Internationalization: Designing the website accessible to people from different countries and cultures. This could involve using clear and concise language and providing translations for all content.
Anything that you can find related to accessibility.
Hackathon Schedule 
Teams will have 48 hours to build their projects. 
Registration ends for applicants on 22 September 23.           
The Hackathon will kickstart from Friday, the 22nd, to Sunday, the 24th, September 23.                    
Judges will review, judge, and submit their results from 26th September to 2nd October 23.  
Winners will be announced on Tuesday, the 3rd of October 23.
Prize
There will be a $1,000 main prize pool for the top 3 projects:
$500 + $42 – access to Axure RP Team Edition – 1st hacker
$300 – 2nd runner
$200 – 3rd finisher
Finally, all hackathon participants will get the following:
$60 – 1st year free of 1Password Families 
$165 – Interview Cake Full Coding Interview Course
$99 – Echo3d Premium Account
$10 – .xyz domain
90-day extended trial for the Balsamiq Cloud
Judgment Criteria
Completion: Is the hack fully functional, and did the team accomplish its goals? This criterion assesses the project's overall success and achievement, considering its intended functionality and the team's objectives.
Adherence to Theme: Does the hack align with the event's theme, and is it fully or partially implemented? Additionally, does it incorporate unique or creative approaches to solving the problem?
Learning: Did the team challenge themselves, try to learn something new, and showcase their previous project experience? This aspect highlights the team's growth and willingness to explore new areas.
Originality: How unique and creative is the project in solving the problem? Is there an innovative approach or a fresh perspective that sets it apart?
Design and Technology: How well-designed is the user experience, and does the hack demonstrate impressive technical solutions, clever techniques, or the use of various components?
Quality: Does the project meet high-quality standards? How stable and reliable is it? How many major and critical bugs does it have?
About The Organizer
Hackathon Raptors 🦖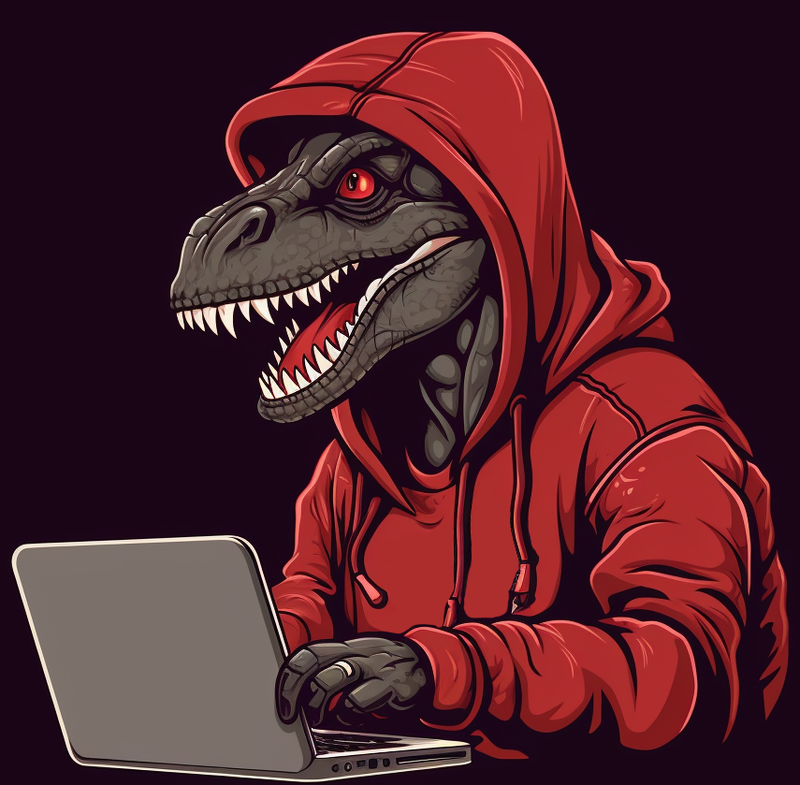 As the main sponsor and organizer of the IAHD Hackathon event on TAIKAI, we are proud to support the vibrant tech community. 
With a commitment to fostering innovation and providing a platform for top-tier engineers and IT professionals to showcase their skills, we, together with Maksim Muravev, the driving force behind Hackathon Raptors, look forward to the incredible solutions that will emerge from this collaborative hackathon. Together, we'll make a significant impact in the world of technology.
Our Great Main Sponsors
Tel • Ran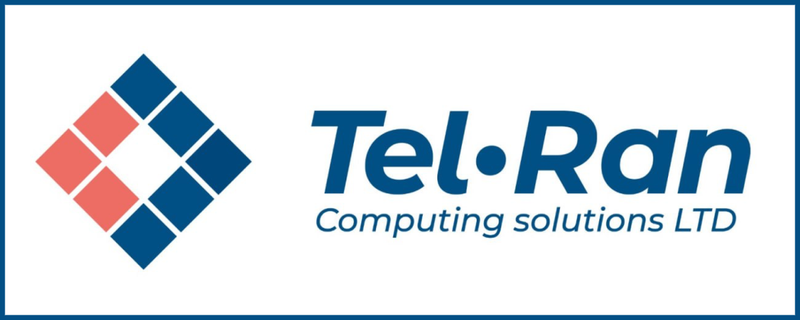 The College of Programming & Software Engineering was founded in Israel in 1993. For over 30 years of work, Tel-Ran have prepared more than 5,000 successful graduates for the international and Israeli labor market.
Interactive Design

At Interactive Design, we make sure always to remain proactive, staying at the cutting edge of technology year after year. As we are convinced that creating a better version of our future world cannot be put off, we strive to exceed the expectations of every ambitious client and build our products. Focusing on fintech and crypto, we aid in the digital transformation of our client's businesses, enforcing their internal teams. Our pride comes from our fruitful contribution as innovators and strategic partnerships with fast-growing tech companies.
Our Great In-Kind Sponsors
1Password

1Password is proud to offer 1Password Teams for free to the open-source community. This is part of our 1Password Teams for Open Source program. 
We use open-source software daily to build 1Password, and 1Password wouldn't exist without. This program is our way of giving back by helping more than 250 projects to stay secure. A safe place to keep secrets like social media logins, code signing certificates, and SSH keys. We'd love to support your project! To apply, submit a pull request by the link.
Interview Cake

Interview Cake is a study tool that preps software engineering candidates for programming interviews.
Echo3D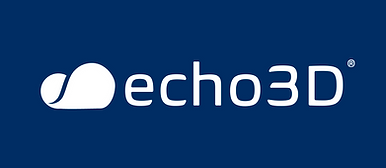 Echo3D is a cloud platform for 3D/AR/VR/Spatial Computing content management and distribution that provides tools and network infrastructure to help developers & companies build and deploy 3D apps, games, and content.
Give My Certificate

GiveMyCertificate is World's Most Easy to Use Digital Credential Management Platform.
Axure

Axure RP is the only UX tool that gives UX professionals the power to build realistic, functional prototypes.
XYZ domains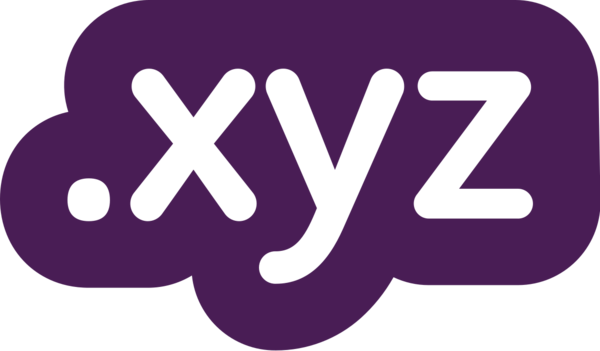 It's a new generation of domain names. Short, easy to remember, and recognizable worldwide, a .xyz domain opens up many opportunities.
Qoom

Qoom is the Modern Way of Building a Web Project. Spend 100% of your time on your application code, not managing servers, deployment, and ongoing operations.
Balsamiq

With Balsamiq Wireframes, anyone can design great web apps. Since 2008, our mission has been to help rid the world of bad user interfaces.
Winners
🎉 The Diversity, Equity, and Inclusion Web Accessibility Hackathon from the International Association of Honored Developers community ended on October 3 on the TAIKAI platform.
Participants were required to develop a prototype of an online store using various aspects of web accessibility in their work.
One hundred twenty-five participants registered for the hackathon. As a result, 11 teams were formed. All projects were developed in 48 hours. The projects were evaluated according to 8 criteria with the participation of 20 judges.
🏆 The winners of the Diversity, Equity, and Inclusion Web Accessibility hackathon are:
🥇BimbimBambam - 935
🥈Voice-assistant Frogs - 827
🥉Web accessibility checker - 806
BimBimBamBam is a full-fledged marketplace that is great for people with disabilities.
Voice-assistant Frogs is a new-generation website with simplified features for people with disabilities. Voice assistant, special settings panel, navigation without a mouse, screen reader, and more.
Web accessibility checker - a browser extension designed to help website developers show places on a website that will not be accessible to people with disabilities so that developers can fix them.
Assistapp is an easy-to-use ADA- and WCAG-compliant web accessibility widget for all sites and platforms.
Winners will receive a $ 1,000 prize pool and gifts from sponsors. You will be contacted by me, @souvlakee, within a few days.
⚡️Congratulations to all organizers and participants. Hope to see you all again!