=== Русская версия ниже ===
Welcome to the International Association of Honored Developers Diversity, Equity, and Inclusion Web Accessibility Hackathon – an inclusive and innovative event that brings together expert software developers worldwide to positively impact IT.
Hackaton chat: https://t.me/IAHD_DEI_Hackathon
The Challenge
The scope of this hackathon is to build projects with diversity, accessibility, or equity impact. Participants must enter the competition in teams with a minimum of 1 and a maximum of 4 team members. Entries for all hackers will be free of charge. You can always build whatever you like, but adhering to the following theme would be great.
Industry: E-commerce and Retail
Problem area: Enhancing web accessibility for an online shopping platform
Participants can explore various aspects of web accessibility, including, but not limited to:
Visual accessibility: Designing user interfaces compatible with screen readers, providing alternative text for images, ensuring color contrast, etc.
Cognitive accessibility: Simplifying website navigation, offering clear instructions and cues, minimizing distractions, etc.
Keyboard Accessibility: Ensure that all functionality on the website can be accessed and operated using a keyboard alone, without the need for a mouse. This includes keyboard focus indicators, logical tab order, and support for keyboard shortcuts.
Device accessibility: Ensuring the website is accessible on various devices, including desktops, laptops, tablets, and smartphones. This would ensure everyone can access the website, regardless of their device or operating system.
Text Resizing: Enable users to resize text for better readability. This feature caters to individuals with visual impairments or those who prefer larger/bolder text.
Internationalization: Designing the website accessible to people from different countries and cultures. This could involve using clear and concise language and providing translations for all content.
Anything that you can find related to accessibility.
Hackathon Schedule 
Teams will have 48 hours to build their projects. 
Registration ends for applicants on 22 September 23.           
The Hackathon will kickstart from Friday, the 22nd, to Sunday, the 24th, September 23.                    
Judges will review, judge, and submit their results from 26th September to 2nd October 23.  
Winners will be announced on Tuesday, the 3rd of October 23.
Prize
There will be a $1,000 main prize pool for the top 3 projects:
$500 + $42 – access to Axure RP Team Edition – 1st hacker
$300 – 2nd runner
$200 – 3rd finisher
Also, the three award-winning participants will get the following:
$42 – Access to Axure RP Team Edition
$20 – Qoom Starter Plan
Finally, all hackathon participants will get the following:
$60 – 1st year free of 1Password Families 
$165 – Interview Cake Full Coding Interview Course
$99 – Echo3d Premium Account
$10 – .xyz domain
90-day extended trial for the Balsamiq Cloud
Judgment Criteria
Completion: Is the hack fully functional, and did the team accomplish its goals? This criterion assesses the project's overall success and achievement, considering its intended functionality and the team's objectives.
Adherence to Theme: Does the hack align with the event's theme, and is it fully or partially implemented? Additionally, does it incorporate unique or creative approaches to solving the problem?
Learning: Did the team challenge themselves, try to learn something new, and showcase their previous project experience? This aspect highlights the team's growth and willingness to explore new areas.
Originality: How unique and creative is the project in solving the problem? Is there an innovative approach or a fresh perspective that sets it apart?
Design and Technology: How well-designed is the user experience, and does the hack demonstrate impressive technical solutions, clever techniques, or the use of various components?
Quality: Does the project meet high-quality standards? How stable and reliable is it? How many major and critical bugs does it have?
Our Great Sponsors
Tel • Ran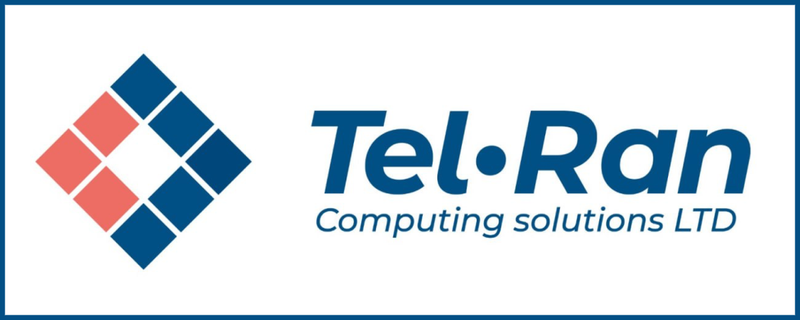 The College of Programming & Software Engineering was founded in Israel in 1993. For over 30 years of work, Tel-Ran have prepared more than 5,000 successful graduates for the international and Israeli labor market.
Interactive Design

At Interactive Design, we make sure always to remain proactive, staying at the cutting edge of technology year after year. As we are convinced that creating a better version of our future world cannot be put off, we strive to exceed the expectations of every ambitious client and build our products. Focusing on fintech and crypto, we aid in the digital transformation of our client's businesses, enforcing their internal teams. Our pride comes from our fruitful contribution as innovators and strategic partnerships with fast-growing tech companies.
1Password

1password is proud to offer 1Password Teams for free to the open-source community. This is part of our 1Password Teams for Open Source program. 
We use open-source software daily to build 1Password, and 1Password wouldn't exist without. This program is our way of giving back by helping more than 250 projects to stay secure. A safe place to keep secrets like social media logins, code signing certificates, and SSH keys. We'd love to support your project! To apply, submit a pull request by the link.
Interview Cake

Interview Cake is a study tool that preps software engineering candidates for programming interviews.
Echo3D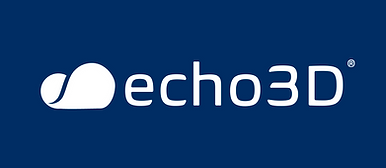 Echo3D is a cloud platform for 3D/AR/VR/Spatial Computing content management and distribution that provides tools and network infrastructure to help developers & companies build and deploy 3D apps, games, and content.
Give My Certificate

GiveMyCertificate is World's Most Easy to Use Digital Credential Management Platform.
Axure

Axure RP is the only UX tool that gives UX professionals the power to build realistic, functional prototypes.
XYZ domains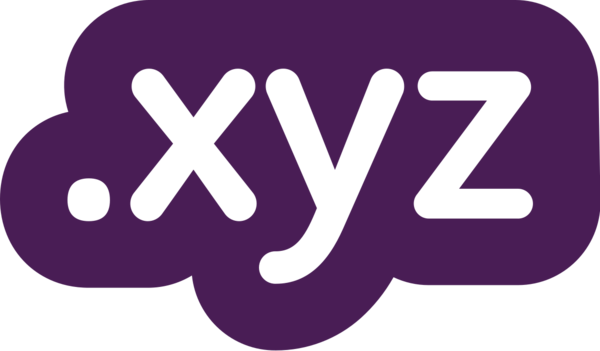 It's a new generation of domain names. Short, easy to remember, and recognizable worldwide, a .xyz domain opens up many opportunities.
Qoom

Qoom is the Modern Way of Building a Web Project. Spend 100% of your time on your application code, not managing servers, deployment, and ongoing operations.
Balsamiq

With Balsamiq Wireframes, anyone can design great web apps. Since 2008, our mission has been to help rid the world of bad user interfaces.
=== Русскоязычная версия ===
Добро пожаловать на хакатон организованный благодаря IAHD сообществу.  Это инклюзивное и инновационное мероприятие, объединяющее экспертов-разработчиков программного обеспечения в России и по всему миру.
Чат хакатона: https://t.me/IAHD_DEI_Hackathon
Задача
Целью хакатона является разработка проекта или его прототипа, направленного на улучшение доступности веб-приложений (также популярен термин – веб-доступность) в интернете. Участники могут объеденяться в команды от 1 до 4 человек. Участие в хакатоне абсолютно бесплатное. Вы можете участвовать и представлять проекты любой направленности, однако мы бы хотели, чтобы ваши идеи были вдохновлены следующей тематикой:
Отрасль: Электронная коммерция и розничная торговля
Проблемная область: Повышение веб-доступности интернет-магазина
Участники могут использоваться в своих работах различные аспекты веб-доступности, включая, но не ограничиваясь следующими примерами:
Визуальная доступность: Разработка пользовательских интерфейсов, совместимых с программами чтения с экрана, предоставление альтернативного текста для изображений, обеспечение цветового контраста и т.д.
Когнитивная доступность: Упрощение навигации по сайту, предоставление четких инструкций и подсказок, минимизация отвлекающих факторов и т.д.
Доступность клавиатуры: Функциональные возможности сайта доступны и управляются только с помощью клавиатуры, без использования мыши. Это включает в себя индикаторы фокуса клавиатуры, логичный порядок вкладок и поддержку сочетаний клавиш.
Доступность для устройств: Обеспечение доступности сайта на различных устройствах, включая настольные компьютеры, ноутбуки, планшеты и смартфоны. Это позволяет обеспечить доступ к сайту всем желающим, независимо от их устройства и операционной системы.
Грамотное изменение размера шрифта: Предоставление пользователям возможности изменять размер текста (или автоматическая реализация такого функционала) для улучшения его читабельности. Эта функция предназначена для людей с нарушениями зрения или для тех, кто предпочитает более крупный/жирный текст.
Интернационализация: Создание сайта, доступного для людей из разных стран и культур. Это может включать использование четких и ясных формулировок и перевод всего содержимого.
Список выше только лишь пример, при разработки проекта, вы можете учитывать любые методы используемые веб-сообществом на текущий день.
Расписание
На создание своих проектов командам отводится 48 часов. 
Регистрация заканчивается 22 сентября. 
Хакатон стартует с пятницы, 22 сентября, по воскресенье, 24 сентября.                    
Судьи будут рассматривать, оценивать и представлять свои результаты с 26 сентября по 2 октября.  
Победители будут объявлены во вторник, 3 октября 23 года.
Приз
Главный призовой фонд в размере $1000 будет распределен между 3 лучшими проектами:
🥇1 – $500 + $42 – доступ к Axure RP Team Edition
🥈2 – $300
🥉3 – $200
Кроме того, три участника, занявшие призовые места, получат спонсорские призы:
$20 – стартовый план Qoom
Также, все участники хакатона получат:
$60 – 1 год бесплатной подписки 1Password Families 
$165 – полный курс собеседования на английском языке по кодингу в Interview Cake
$99 – премиум-аккаунт Echo3d
$10 - бесплатный домен в .xyz
90-дневная расширенная пробная версия Balsamiq Cloud