Description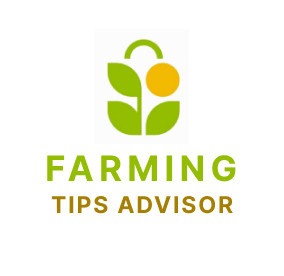 Project Brief:
Presenting "
Farming Tips Advisor,
" a comprehensive solution developed by FTA Ninjas to transform how farmers interact with technology. 
Built over an intense 5-day period for this hackathon, this multifaceted platform provides not only farm management and weather forecasts but also introduces groundbreaking features like:
Generative Crop Planner (GCP)
Pest and Disease Alert System (PDAS)
Market Price Predictor (MPP).
Why This Idea?
The challenge to modernize and improve the farming sector isn't just technological—it's humanitarian. When Dilasa, an Indian NGO that tirelessly supports farmers, approached us with the ground-level issues that farmers face, we knew this hackathon was our chance to make a difference.
"Farmers feed the world, yet they often lack the tools to feed themselves efficiently. We wanted to change that narrative."
Association with Dilasa ( Non Profit Organisation )
Our association with Dilasa isn't just a partnership; it's a mission. Dilasa's insights into farmers' real-world issues acted as the compass that guided our innovation, ensuring that every feature we developed addresses a genuine need.
Team Effort by FTA Ninjas
Commitment: A herculean effort over less than 5 days, involving late nights and early mornings.
Diverse Expertise: From solution architects to business analysts, each member played a crucial role.
Innovation: Each problem shared by Dilasa was met with a technological solution, showcasing our team's ability to innovate under pressure.
"Innovation distinguishes between a leader and a follower. In this hackathon, we strived to lead."
Technology Stack
OutSystems ODC: The robust low-code platform that gave wings to our high-flying ideas.
OpenAI: A state-of-the-art AI implementation for generative content, helping to make each of the app's features smarter and more responsive.
"We believe in the power of OutSystems and OpenAI to democratize technology for all, even for those who till our lands."
Benefits to End Users (Farmers)
Generative Crop Planner: AI-generated, tailor-made crop planning advice.
Pest and Disease Alert System: Real-time, localized alerts to prevent or act on agricultural threats.
Market Price Predictor: Ensures farmers get the best deal for their hard work, providing price trends and predictions.
Conclusion
We're not just a team; we're a movement. With the invaluable partnership of Dilasa, we're making strides to bring technology to the grassroots level. Our solution isn't merely about using OutSystems to code an app; it's about using technology as a force for good, for change, and for progress.
"Technology is best when it brings people together. And today, we bring farmers one step closer to the future they deserve."
We hope you are as excited about "Farming Tips Advisor" as we are to have built it. Thank you for considering our project; we look forward to your feedback. 🌱💡