Description
B4B is an on-chain marketplace that connects advertisers with Web3 influencers for paid Ad promotions in Social Media worldwide.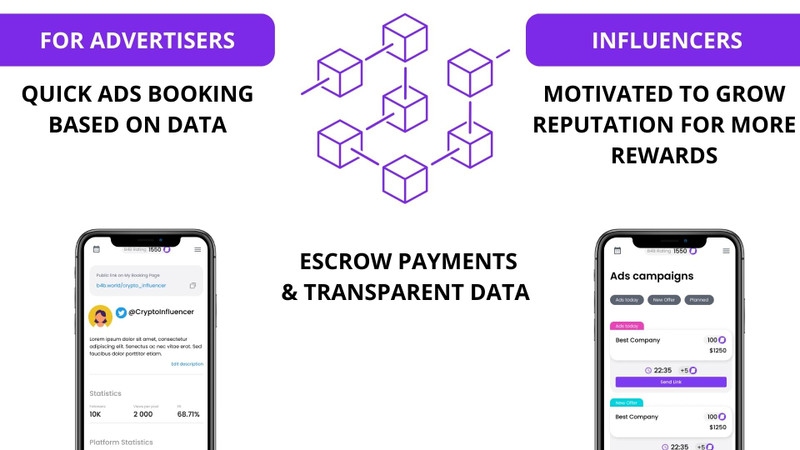 B4B helps web3 projects promote their ads through verified influencers on Twitter or Telegram with escrow payments in USDC.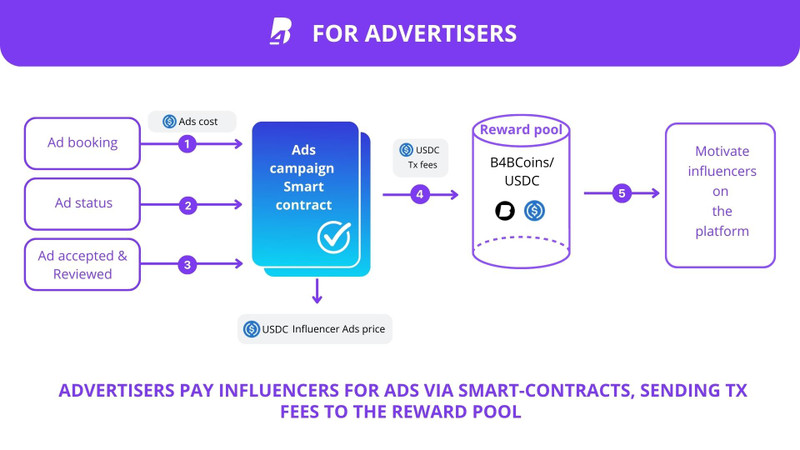 Web3 advertisers can:
1. Register on the platform
2. Search for Web3 influencers using filters by parameters, and learn about their statistics and history.
3. Book suitable influencers and reserve USDC payments via Smart-Contract.
4. Check the status of planned ads and leave reviews.
For influencers, it provides a hassle-free way to monetize their channel and maintain their portfolio reputation, while advertisers receive a scalable Ad tool with on-chain analytics.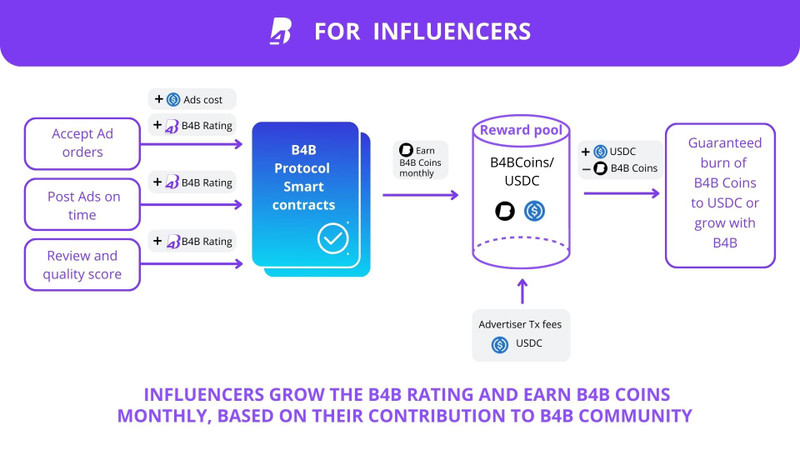 Web3 influencers can:
1. Register on the platform via MetaMask/Wallet Connect
2. Make a profile of your channel on Telegram/Twitter and verify it by OAuth to get NFT channel ID
3. Accept ads orders from advertisers ASAP, make ads in time and the best quality to grow the Rating
4. Receive payments for ads in the stablecoin from smart-contract
5. Earn B4B Coins monthly based on your Rating and exchange for stablecoin or hold them
During the hackathon, we :
1. Deployed the B4B protocol on ZkSync
2. Added a paymaster that covers the gas cost for influencers' interactions with the protocol

https://gitlab.com/b4b-world/b4b-contracts/-/tree/zk-sync?ref_type=heads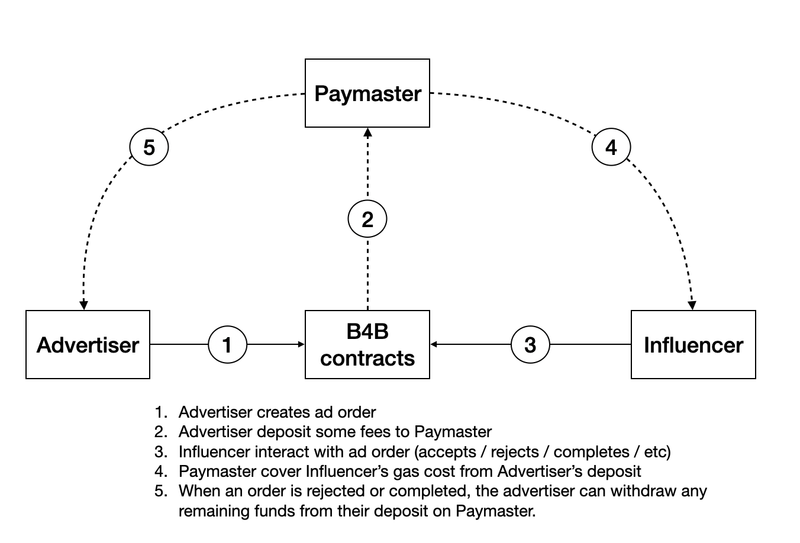 The influencer's gas is covered from the fees that advertisers pay on the ad order creation step. If an influencer rejects an order or is unable to fulfill obligations on time, the advertiser can return their escrowed ad budget and full deposit from the Paymaster.
A gas-free experience has the potential to significantly lower the entry barrier for influencers, streamlining their on-boarding process. This is utmost importance because influencers are the hard side of the marketplace.