Idea:
Rat infestations in New York City have long been a serious issue with far-reaching consequences. Key concerns include health hazards as rats can carry diseases and contaminate food sources, property damage, sanitation problems arising from poor waste management, psychological stress caused by rat encounters, and negative impacts on housing reputation and property values. 

Rat infestations also affect neighborhoods by reducing overall quality of life, leading to economic consequences for businesses, and exacerbating social equity issues, particularly in low-income areas. 

Solution Presentation:
To address this problem we developed a "Rats Reviews App".  A Tool for Building Inspection, Cleanliness, and Public Safety. 
The "Rats Reviews" app is designed to address the issue of rat infestations in New York City, providing a comprehensive platform for residents to access information about rats in their neighborhoods, buildings, and the city as a whole. By allowing users to browse, report, and review rat-related incidents, this app aims to contribute to cleaner and safer urban environments while benefiting both the public and the city.
Key Features:
Browse Rat Incidents:

Users can easily browse a database of rat-related incidents in NYC.

Each incident is categorized by location, date, and severity.

Incidents are presented on a user-friendly map for visual tracking.

Building History:

Review and Reports:

Upvoting System:
Github: https://github.com/electrone901/rat-sightings/tree/test
Widgets: https://near.social/byalbert.near/widget/Map.Inspect
https://near.social/byalbert.near/widget/RatSightings
https://near.social/byalbert.near/widget/boroughs.map
https://near.social/byalbert.near/widget/Map.index

Target Bounties:     
- General bounties 
- Build City
- Data Citizens- Green Ghouls UrbanTech: Haunt the Grid for a Sustainable Tomorrow
Thanks for organizing this event and for having amazing mentors. I learned a lot! 

Team: Byalbert.near, Angie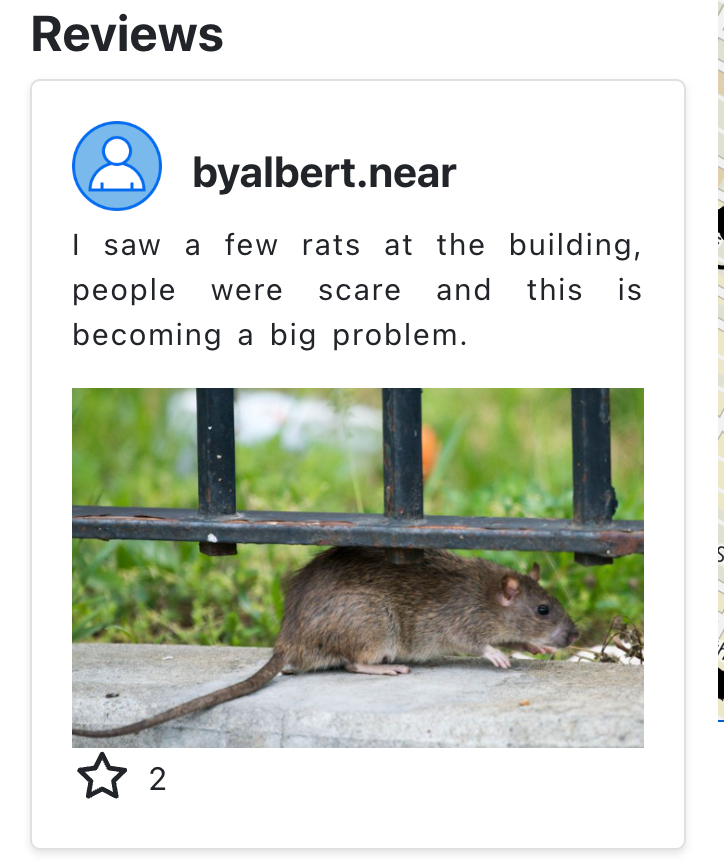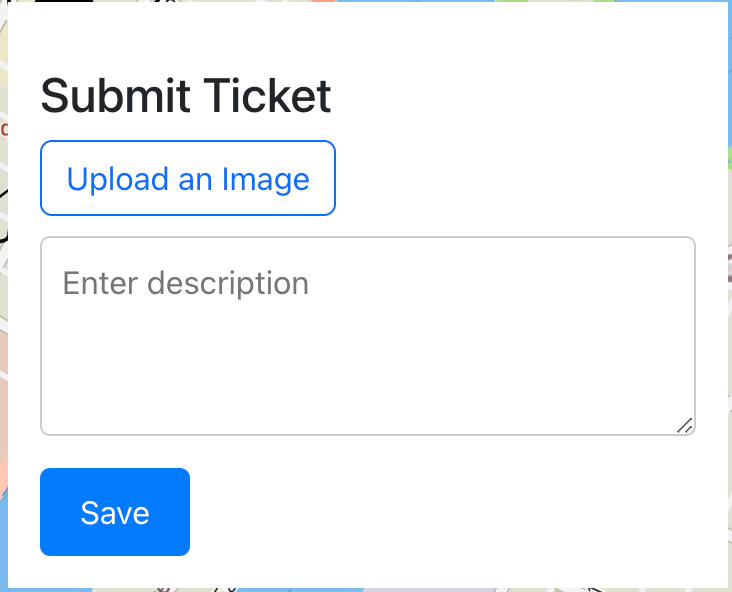 #hack #buildcity #hackoween