Evolution of competitions
From time immemorial people are used to compete. 
Beside sport competitions people want to have best vehicles, estates, jewelry, thus emphasize own wealth. In time competitions of personalities evolve to competitions of teams. Teaming up increases your chances to win
What is a key factor of the win? 
Strength? Mind? Luck? People?
NINJA POWER - "social experiment" which allows people to compete in the most simple and natural way.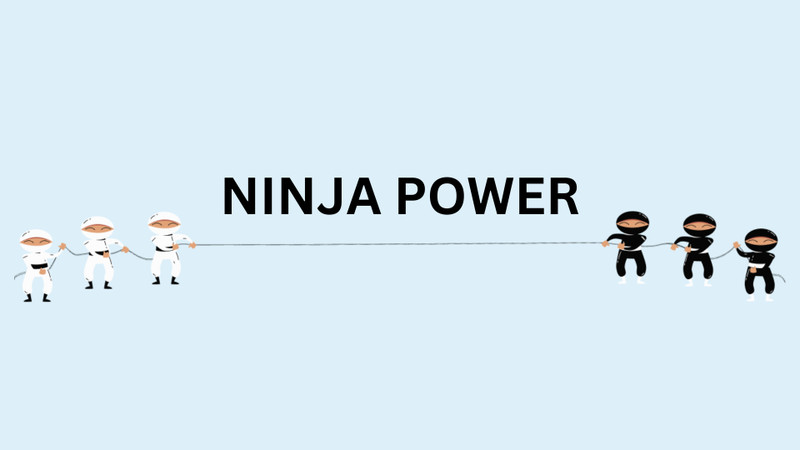 Rules: There are two teams - White & Black.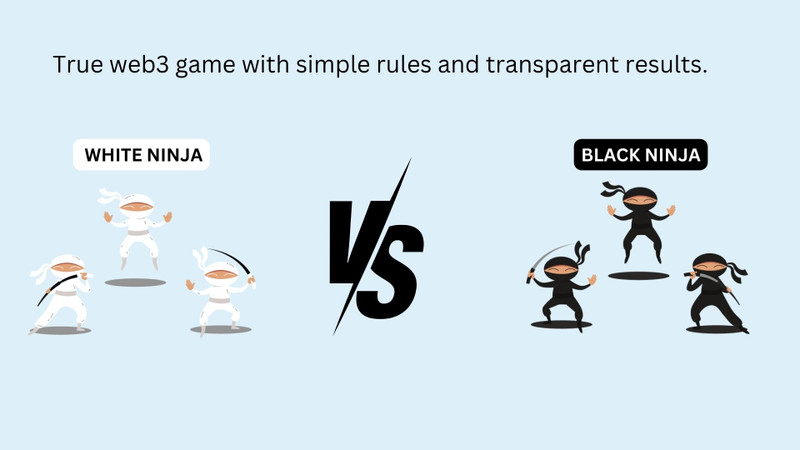 Team which collects more Points during 5 min - wins.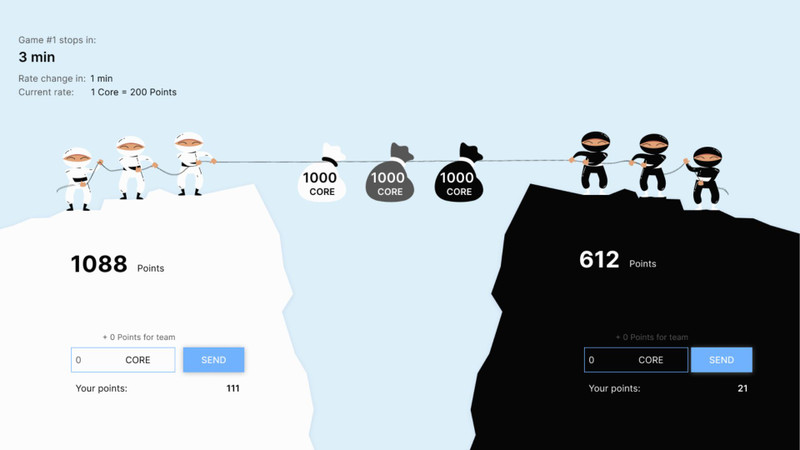 Multiplier makes  NINJA POWER  fair 
-Users should be incentivized to send tokens earlier to get more Points
-Users want to win more 
To make it happened we implemented the Multiplier, which increases Points x3 , x2 or x1, depends on time of the sending coins.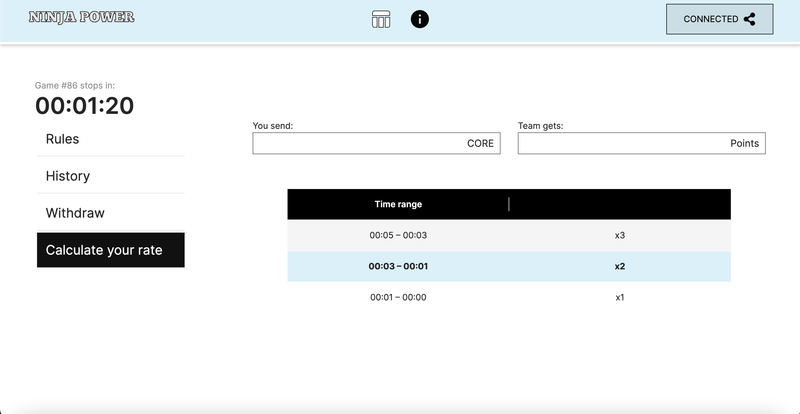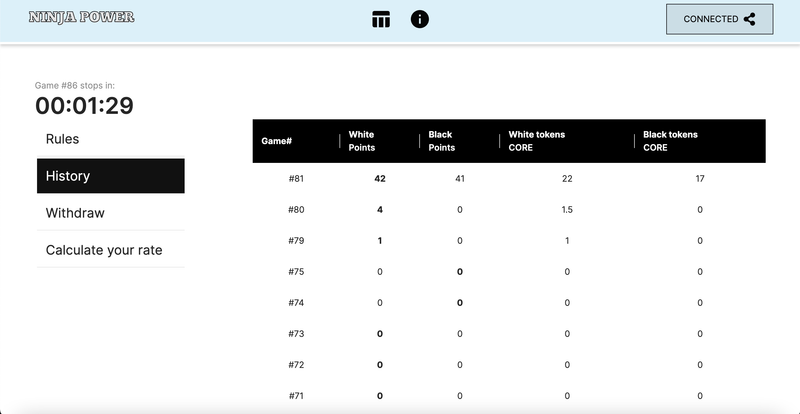 Fully transparent
https://scan.test.btcs.network/address/0xeeB016CC7A4dB5cC86e5e68D84699e61E939C834 
1. Implementation of each game. 
The contract is replicated each time a new game starts. Users can send assets to the contract and withdraw prizes.
2. The games Fabric 
The contract creates new  games once per 5 min and simplifies the process of prize withdrawal for users who have participated in multiple games.