Description
Project Submission


Make sure you check these pages before starting :

- Hacking & Rules - Here
- Submissions - Here
- Judging - Here


Submission Requirements:
PROJECT NAME
gmConnect


DESCRIPTION OF THE PROJECT (2 lines)
IRL event powered temporary Soul-Bound tokens that evolve into collectible NFTs


DISCORD USER NAME (team contact to share the judging details)
georgiy#9699
REPOSITORY WITH PROJECT'S CODE
https://github.com/gkkobakhidze/gmConnect
Also here, but it doesn't quite work on their site. =( https://sparkling-basbousa-57fd5a.netlify.app/gm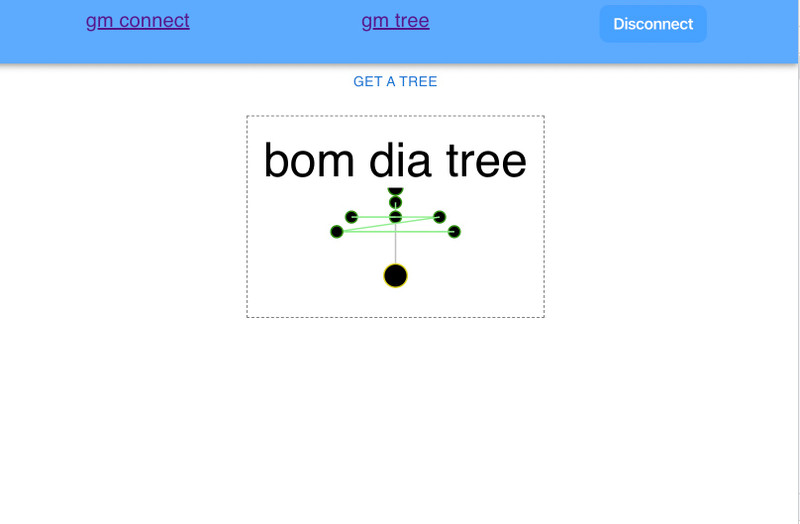 VIDEO DEMO (5 min max) OR PRESENTATION (10 slides max)
https://docs.google.com/presentation/d/1eZf3lBQccsg5mtXtWrwipUYtEeFhHrNsj02idMsuEhI/edit?usp=sharing
The contract address(es) or website URLs of your deployed application, either on a testnet of your choice or mainnet of a platform of choice. 📂📂 (NOT mandatory)
Goerli testnet 0x0f25D96D2d4444CF1feF83FC40042E1Ad975B64d
https://goerli.etherscan.io/address/0x0f25D96D2d4444CF1feF83FC40042E1Ad975B64d
Bounties 
We chose the WalletConnect track for best mobile UX in the world, obviously.

You can check the sponsor bounties here.

Projects can apply to more than one bounty.

On Taikai, the sponsor bounties are identified as "Categories"
Make sure you select the bounties you are applying to on the "Categories" panel (left-bottom side).