Description
Idea: Kerberos - An Automated Border and Infrastructure Surveillance and Reaction System
Introducing Kerberos: The First Multi-Domain Security System for the Entire EU Border and Critical Infrastructure
Europe is facing a new era of crisis, threatening its borders and critical infrastructure. In 2022 alone, 330,000 irregular border crossings were detected - the highest since 2016. To combat this growing threat, the EU will spend approximately EUR 35 billion on border security during the 2021-2027 budget cycle.
Enter Kerberos - an automated security system that enables a few men to control a vast area without losing reaction time. We have devised a system that would allow the reduction of manpower, while still including the human element through a mobile app that can be used as a sensor. This app has the potential for further data gathering and intelligence sharing.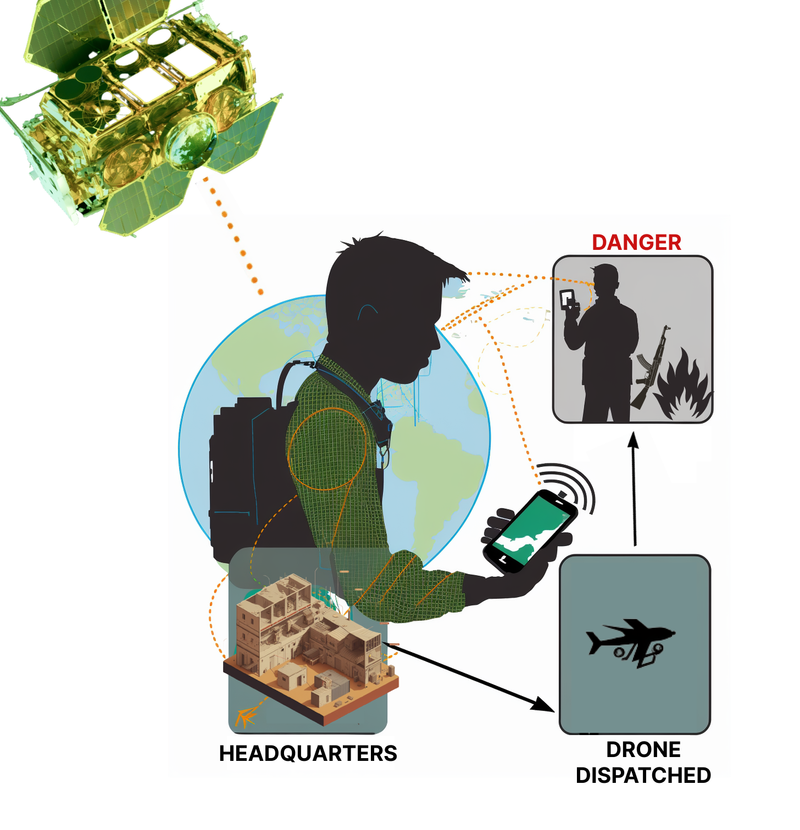 A diagram of the concept
Kerberos includes a variety of intelligence gathering sensors that operate on land, in the air, on water, in space, and in the domain of cyberspace. Our system enables real-time communications and data transfer between security and law enforcement agencies of the EU, creating a unified and streamlined approach to border security.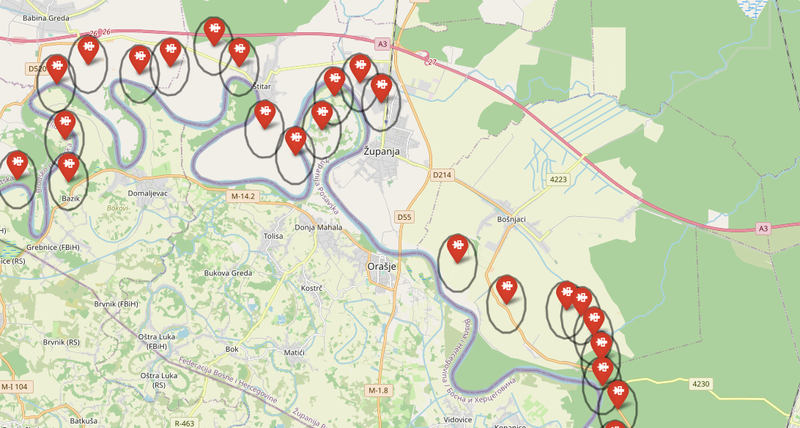 A proposal of drone-box sites on the Croatian border
EU Space Technologies: Intelligence gathering in all domains

One of the innovative sensors that we introduce is a mobile telephone application that enables certified and trained operators to signal the GPS location of a potential threat with the press of a single button. The response of Kerberos is that it automatically launches a RECON drone to the designated area where it verifies the intelligence gathered by the sensor, utilizing Copernicus satellite data to further check.
This is where the commander decides what kind of approach he will take. Fortunately, he has an array of additional unmanned aerial vehicles that are just 10 minutes flight time away from the target area, providing a quick and effective response to any potential threat.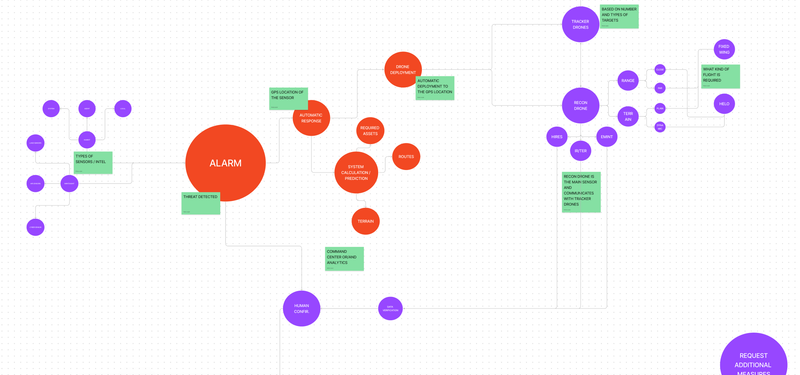 A diagram of the solution


Summary
The main benefits of Kerberos are response time reduction, cost optimization, and leveraging human assets for data gathering, with large expansion potential and further data gathering capabilities. Our automated security system allows for greater control and safety along the entire EU border and critical infrastructure.
Join us in the fight against border threats with Kerberos - the future of multi-domain security.
Team
Frane Potrč - UX/UI Designer, Slovenian, based in Zagreb, Croatia. App prototyping, presentation.
Matej Lesjak - Product Manager, Maribor, Slovenia. Main concept, video editing.
Anton Kováč - Data Scientist, Košice, Slovakia. Data analysis, development.
Assets