1. Explain a problem and how you're gonna solve it.
The satellite itself is able to reconnaissance the surface just from top view and not able to provide any other perspective reconnaissance information.
We designed to solve this problem with a manufacturer-independent MAN (Mission Area Network) system, which integrates a base UGV equipped with a satellite receiver and additional attached field reconnaissance remotable devices (snake, spider and hummingbird in our solution) that are able to communicate with the base device in a mesh network and provide the necessary information from the field in their applied perspective. These equipment could be delivered during the mission or in advance, putting them into "stand-by" mode, then activating them when needed. UGV communicates with the HQ through the Coppernicus or VHF radio. The HQ are able to extend their own tactical systems with the gained data adding to the live top view map from the Copernicus. Our solution can be used by the armed and security forces for not only military, but "civilian" purposes (eg. disaster management, border control, high-profile police operations). 
The solutions additionally provide lightweight equipment for the soldiers with the possibility of transporting their equipment.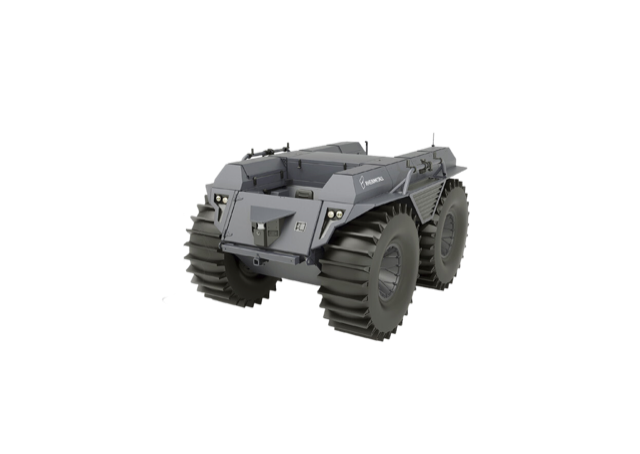 2. Highlight the data, information or signals you are using/intend to use in your idea. Include some information on how this brings value to your idea.
In a mission area, the UGV plays a crucial role in providing reconnaissance information to the command. Its networked communication with the assets in the "park" allows it to provide reconnaissance information from the side (frog and bird's eye view) of the terrain. With the help of the additional devices the system will extend the perspective views of satellite imagery what communicate with the subsystem in a mesh network. The UGV main unit communicates via satellite or built-in VHF radio and this ensures that the headquarters can communicate with the base module even in low detection probability situations and out of range of the UHF radio. In the field, with access to the Coppernicus data, the UGV can provide accurate and up-to-date information that is vital for successful operations.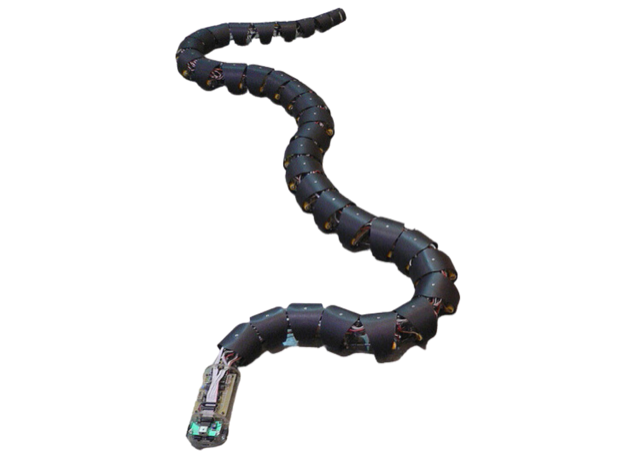 3. Which of the 3 challenges are you solving, and how does this contribute to solving the problems faced in finance, insurance and investments?
Our project seeks to address challenge no.1 – enabling cross-terrain mobility – by creating an integrated reconnaissance system producing complementary data to satellite imagery. By producing a unified user platform for technologies of different companies and providing the opportunity to tailor reconnaissance to customer needs including terrain, indoor-outdoor environment, camouflage, and devices to be included etc. we offer a widely usable integration mechanism. Our customer base are security and defense forces, disaster managers, border control, and high-profile police operators. 
The integrated drone system guarantees low probability of detection, high level of integration with the potential of extension in the future, flexibility and high mobility, easy deployability, multi-terrain operability, and balanced size, weight, and power ratio. The host provides a longer endurance and coverage to drones which otherwise only had a few kms of range. Our proposed host, mission master can carry drones, their charging stations, antennas, and payloads up to 750km and release drones to 5-25 km distance from the host station. 
Financially Zoion will not require an extensive budget as most technologies can be procured off the shelf or with minimal modification to existing designs. Thus, our project is providing a market for a number of assets available commercially yet not integrated into military operations to date. This use of available resources is expected to draw investments from major companies with products ready to be integrated into the system.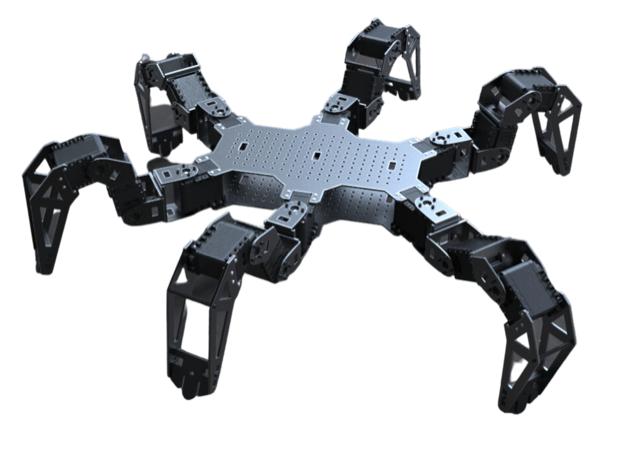 4. Tell us who is in your team, what role they have (e.g. coder/designer), and a 1-2 sentence bio

Lilla Doucha – designer
Lilla is a transatlantic security enthusiast with a primary interest in NATO, alliance cohesion, and deterrence, and a secondary interest in emerging disruptive technologies with a special emphasis on space as an operational domain. Her educational background lies in international relations (BA from Eötvös Loránd University) and international peace and security (MA from King's College London) with a demonstrated experience as a junior researcher.
András Illyés – coder
Engineer student of Budapest University of Technology and Economics, leader of BME Aerospace Team.
Félix Debrenti – designer
Studied International Relations and Economics. He has experience in both, nonprofit and for-profit sectors. He is currently Vice President of the Hungarian Atlantic Council and is involved in the Media sector in Hungary and Europe.
István Bodnár – coder
István is an experienced member with a demonstrated history of working in the military industry. Skilled in PHP, Data Analysis, and C++. Strong business development professional with a Vezetés és szervezés focused in mediátor from Budapest Metropolitan University.
Joszipovics Márk Fodor – designer
Joszip is a security and defence policy specialist, with a geographical focus on the Middle East (especially the State of Israel). Working at the Ministry of Defence since 2022.