Description
Idea
Our concerns focus on the facilitation of usage EO data by maritime professionals. What challenges they need to face? 
Arctic naval routes are increasingly important but navigation throughout Arctic regions can be extremely demanding.
Vast amounts of earth observation data are collected and processed but the access to them pose an issue for non-professionals. 
And what's more, vessels need to exchange billions bytes of data but transfer capabilities are very limited.
Our solutions makes an attempt to answer all these issues at once. It is a service displaying all useful information available for selected route. Instead of analyzing each data chart separately, the comprehensive data is available at once in easy-to-read maps, graphs and diagrams. The user will be informed about every important event on the selected route ahead of time. Vessel safety is improved and maritime professionals can make even more knowledge-based decisions.
It is important to understand that many logistics companies do not have domain knowledge related EO data. We do fill the gap between EO professionals and maritime professionals.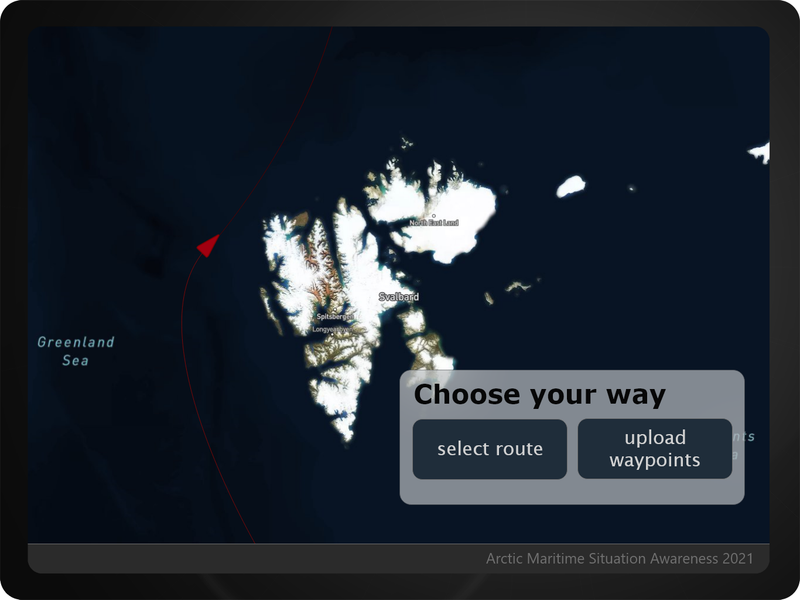 Welcome screen concept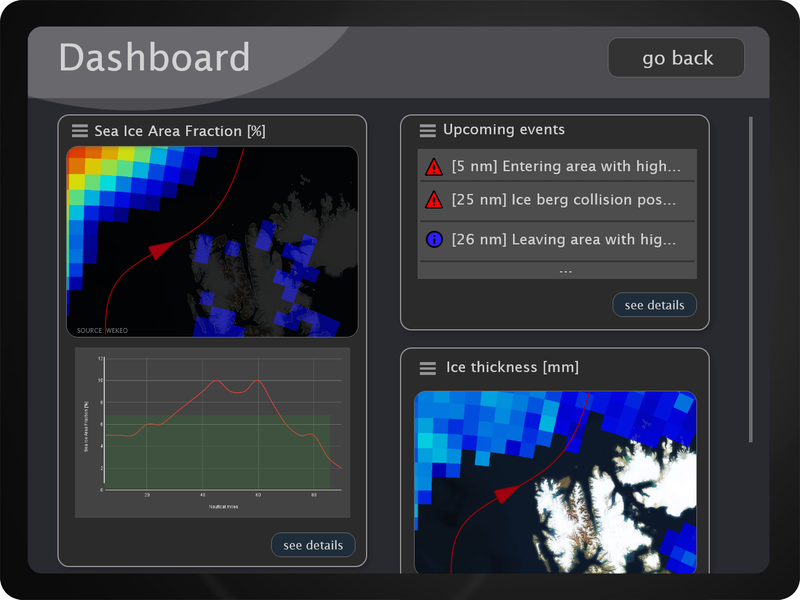 Dashboard concept

EU space technologies
The intention is to use data containing information about sea ice & icebergs, ice thickness, sea ice analysis, sea ice drift, ocean physics, wave analysis and forecast or sea ice concentration. We are going to aggregate all of these data, reprocess and provide for the maritime professionals in user-friendly way.

Connecting the Arctic 
We are solving the Challenge #1 Safe passage at sea. Our solution is directly linked to the Arctic as we are proposing EO data usage for navigation throughout the Arctic waters.
 
Team 
Our STOL teams is built with:
Piotrek, Astronomer & Data Scientist from University of Warsaw
Artur, Aerospace Engineer graduated Aerospace Engineering from Warsaw University of Technology
Paweł, Software Engineer graduated Telecommunications from Warsaw University of Technology and Managerial Studies from Warsaw School of Economics