Description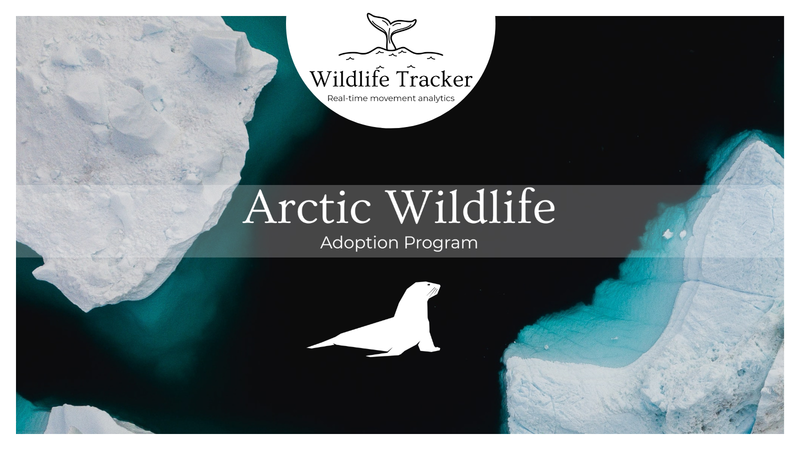 💎 Idea


Wildlife Tracker for the Arctic 🐋
Wildlife plays an essential role in Earth's life and has a strong tie with Nature. The diversity of animal species shows the health status of the planet. The weather cycle that nature has during the year is part of the life of wildlife species that migrate to complete life processes such as breeding. All is connected and is our goal to preserve this important link between wildlife and nature.
But, due to human activities such as the shipping industry and fishery, the meaningful spots of Wildlife are being affected and this is the reason why Wildlife Tracker for the Arctic is taking over. The initiative is called "Arctic wildlife adoption program" and leads to giving access to citizens, educational institutions, movement ecology labs, or private businesses the opportunity to follow the migration routes of Arctic Wildlife in real-time visualization. This project is feasible by attaching GPS Devices to marine wildlife using the services offered by coastal communities such as divers working with marine megafauna. Wildlife Tracker is able to connect to Galileo GNSS live feeds and retrieve signals in real-time visualizations.
Wildlife Tracker for the Arctic is a geo-visualization framework that retrieves Live Feeds data from satellite constellations. Currently, Wildlife Tracker is connected to a robust database that receives live updates from satellites such as Argos, Icarus, GSM, Iridium, and Galileo GNSS.
Additionally, the data collected through the Wildlife Tracker Community version can be managed by the Wildlife Tracker Administrative platform. The administrative framework contains all the adopted wildlife and follows their migration route in real-time visualization. The framework is empowered by the M3 layer (Graser, 2020). The M3 layer is aggregated dataset created by the aggregation of massive Ship movement data. By visualization techniques, it can show the concentration of stops of the Fishery Industry in the ocean revealing the hot spots of fishing activities. M3 layer is supportive to the protection of arctic wildlife threatened by the overlaying of the Fishery Industry.
If you are interested in our product you can access our Github Repository. It contains the links to 1) Wildlife Tracker Community version - Online Demo -, 2) Wildlife Tracker Community web map, 3) Wildlife Tracker Administration web map, and 4) Wildlife Tracker Administration with M3 layer web map.
Final products hosted on Github: Wildlife Tracker for the Arctic
🚀 EU space technologies
Galileo GNSS - EGNOS/EDAS 🛰️
The database of Wildlife Tracker is receiving Live Feed updates from satellite constellations such as Galileo GNSS. Thanks to the capabilities of location accuracy and data security of Galileo the data can be distributed to our database. 
Our first product, the Wildlife Tracker Community version is fed by locations received from GPS devices attached to wildlife individuals. Our second product, the Wildlife Tracker Administrative version is fed by the collection of all wildlife individuals part of the Wildlife Tracker Community. In addition, our second product is empowered by the M3 layer (Graser, 2020). The M3 layer is aggregated dataset created by the aggregation of massive Ship movement data obtained from Galileo GNSS.
Once that our geo-platform is retrieving information in near real-time we are able to apply wildlife behavior algorithms on the fly. This implementation supports short time response in the case that human activities are affecting meaningful locations of wildlife or their migration routes. This ambitious project can be scalable if the devices for wildlife tracking like E-Tracker are managed with our platform and if it is used as a risk assessment platform for the Arctic Wildlife.
❄️ Connecting the Arctic
Caring for our wildlife 🦅 Safe passage at sea 🚢
Wildlife Tracker for the Arctic aims to find the meaningful spots of wildlife and most frequented migration routes through the Arctic region. The mission is to provide a platform that can retrieve wildlife behavior insights with Galileo GNSS that can be used in Arctic management such as ship route planning, natural protected areas delimitation, the effect of climate change in wildlife migration, etc. Wildlife Tracker can add value to the AAMA program for animal tracking based on E-track technologies.
Team 🧐 
Bryan R. Vallejo 🦉 
Geographer passionate about geo-informatics
I've had a strong desire to apply Geoinformatics in the development of data-driven solutions. I am glad to put my effort into the protection of Arctic wildlife and their migration routes. Be part of our journey and help us to preserve meaningful life spots.
Artyom Makarov 🦈 
Data scientist
I am eager to solve real-world problems in fields such as real-time tracking, self-driving cars and embedded systems design. My dedication goes into AI and data streaming.
Tran Ngo 🐧
Circular Economy Innovator
My passion is sustainability, to find the balance between the economic growth, environmental protection, and social development. The main challenge I tackle in Wildlife Tracker for the Arctic is to create a profitable blue economy model focusing on conservation and social development.