Description
IDEA NAME:
Ondaba app
SECTION 1: 
1. Choose the category that most closely matches your idea:
  New Business / Community Building
2. In which region is your idea based? Choose according to where your idea is going to take place:   Middle East/Africa 
3. Stage of Idea: choose only one.
 Validated Idea - Validated, you have proved that there is demand for the idea.
4. Embed your Video*: Up to 5 minutes, upload (size limit) or submitted via URL, (Youtube, Vimeo or Soundcloud - we recommend you set the privacy setting to private only access via URL)
-------------------------------------------------------------------------------------------------------------------------------------------
SECTION 2:
1. What motivates you to be part of Bounce Back Ideas?* 
Break post COVID youth unemployment challenge 
The bounce back hackathon brings a challenge that majority of youth are facing. With the high numbers of increasing youth across the globe and growing unemployment problem of skilled and unskilled in sub-Sahara Africa. Its an opportunity for we to think out of the box. create life and impactful solution. This motivates me.
Showcase  Skills and networking opportunity
My motivation is to meet and collaborate with others in their field of expertise. Bounce back Hackathons has challenged attendees to exhibit their ability to innovate and create compelling, real-world solutions, utilizing the latest devices and technology. Therefore, it's a chance to demonstrate our skills as we solve unemployment for youth.
Learn about Tech
My biggest benefit of attending the bounce back hackathon is to learn new skills, innovations and attain new knowledge about new tech.
Share Ideas and receive feedback
The hackathon is a deeply collaborative effort.  My motivation is to share my expertise, skills, knowledge and feedback with others, ensuring that we learn from each other. 
Cash Prize 
At the end of hackathon there are prizes given out for the winning teams. These prizes can be a great relief, in raising seed fund for the idea Ondaba.
2. Problem/Opportunity Statement*: 
Up to 1000 characters. Explain the problem/opportunity your idea is addressing. How does it relate to the effects of the COVID-19 pandemic?
  
DIFFICULTIES, JOB INEQUALITIES AND OPPORTUNITIES
Persons with disabilities have difficulties i.e. access to job opportunities, inaccessible physical environments, transportation, technologies, non-adapted means of communication, gaps in service delivery, and stigma in society affects over millions of PWD'S and its intense during COVID -19.
In 2017, with road accidents set to match HIV/AIDS as the highest cause of death in low/middle income countries with majority of individuals losing their leg, hands, lives and jobs.
It's Important to note how COVID-19 has affected guardians and persons with disabilities across the globe, majority losing jobs and support income leading to unemployment.
 It's no more HIV or Malaria but the post COVID effects on social and economic activities and how to bounce back much better.
COVID 19 AND UNEMPLOYMENT
Inequality youth un employment and persons with disabilities (PWD'S
According to World Bank, one billion people of 15% of the world's population, experience some form of disability and its prevalence high in developing countries. In Uganda, an estimated 12% of the population have a certain form of disability.
3. Short Idea  Description*: Up to 500 characters.
A mobile application with GSM support easing the access to training, and Job opportunities to PWD'S (physically disabled), communities as well as promote digital inclusion per SDG'S.
Through the App, unemployed young people with disabilities are able to connect with a number of Job openings. Ondaba tends to reach hundreds of youth in need of jobs 
In addition, Ondaba also tends to offer animation training in the communities in which they work for persons with disabilities as well as promote the advocacy for human rights using animation.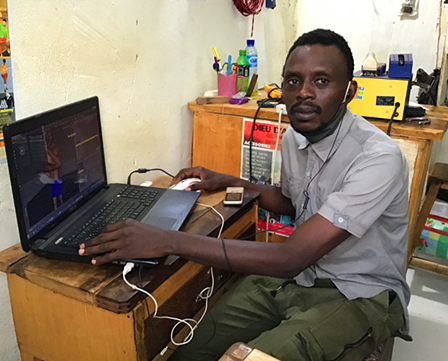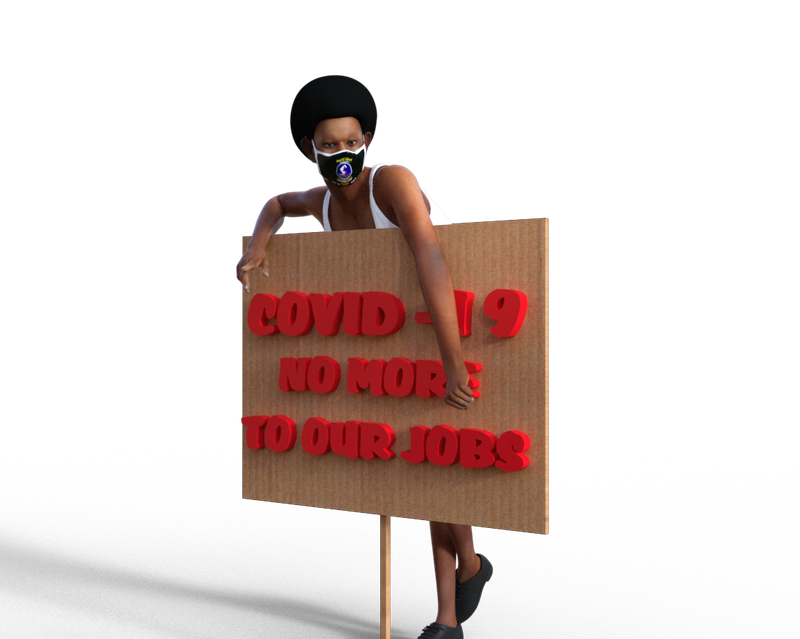 Vision – a better world for persons with disabilities
4. Long Idea Description*: 
Up to 2000 characters.
Describe in detail your idea for the goal of contributing to COVID-19 recovery.
We have two approaches to develop an application and train youth with skills in animation, graphics emphasis to persons with disabilities between 18 to 35
Mobile application.
A mobile application with GSM support easing the access to friendly job opportunities, legal services, and opportunities to PWD'S (physically disabled), communities as well as digital inclusion per SDG'S.
Website: - www.ondaba.malikadavocates.com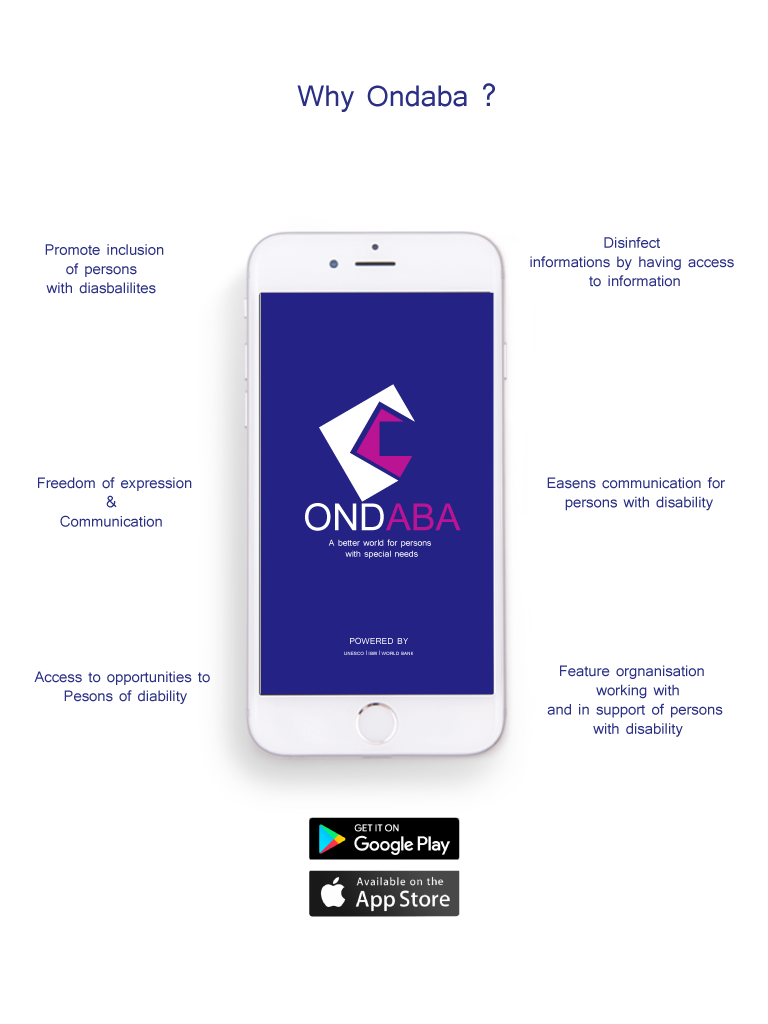 Animation training for persons with disabilities and advocacy for human rights, Ondaba tends to train over 3000 youths across Uganda. We have trained 10 trainers.
How we shall provide our business offering?
Users download the application from google store.
sign up then login 
access to services like legal, health facilities, 
individuals that need reach more audience will need to subscribe for premium subscription.
Profitability / business model
premium subscriptions
google ads & banner ads 
animation commercials and visuals
anticipated 12,000 users in a year
Costs of operation 
Internet, rent 
advertisement, 
Web hosting 
Salaries Utilities, 
How we will create or develop your product.
Using kotlin program java, language, algorithm, high end encryption and artificial intelligence. frequent updates, understanding customer needs. offline outreaches 
High costs of internet, computers and internet taxes 
Its important to note, despite the high cost and tax. Ugandans have been able to able live above the cost. There majority of applications like Safe Boda, Jumia, kaymu,  hellofood ,and many more others are performing well. In fact, COVID- 19 elevated the movement for a better digital world since majority of work needs to be done online. Therefore we believe Ondaba will spring 
Market assessment and feedback. 
We carried out a random question on the possibility, 80% were in favor of the initiative. in comparison to popular social networks like face book, twitter and many others there is similarity, so we believe with funds, partners and developers this initiative can reach and impact the lives.
Mobile phone penetration in Africa has increased rapidly in the past 12 years, going from 1% in 2000 to 54% in 2012, as stated in deloitte's report the sub-saharan africa mobile observatory. 
young people are the largest group using cell phones and their software applications, South Africa, 72% of those between the ages of 15 and 24 have cell phones, according to the un children's fund, UNICEF.
 Recognition and mention.
This is proof of concept that we were recognised by top global organisations, but no funding was given, recognition and training were offered 
27th October 2020, won UNESCO, IBM and south korea global hackathon
https://en.unesco.org/news/winners-global-media-and-information-literacy-youth-hackathon-reveal-inspiring-projects-fight 
we also have developed a land page for the mobile application www.ondaba.malikadvocates.com 
Comic 3d animation campaigns on job equality and opportunities for persons with disabilities.
5. Why is your idea innovative?* 
GSM mobile integration for communication, though smart phones and internet is growing in Africa, there a few regions and individuals that are still using GSM button phones. This is because they can't afford smart phones and costs of the internet.

The idea is to register different individuals phone numbers, so that if communication of an opportunity is published, they receive notifications and alerts directly on the phone.
Artificial intelligence integration – using AI the system will assess, collet behavior, feedback, analyzing the user data pattern, draw deep insights about users, provide better personalization and make autonomous decisions. Further filter fake news 
6. What are the potential impacts of your idea?*
 Up to 1000 characters. What is the potential impact of the idea on the economic and social effects of the COVID-19 pandemic?
Impact to Persons with disabilities (PWSD'S) youth -15 -35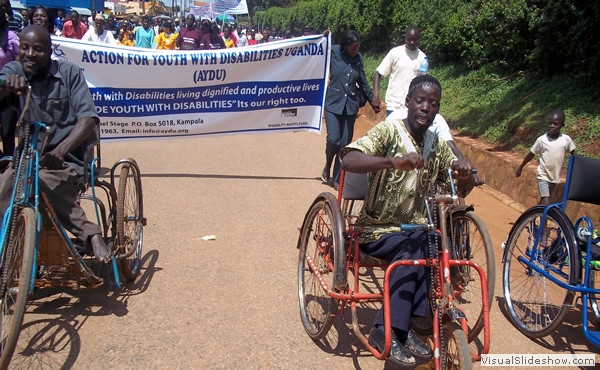 Over 1 million youth in Africa accessing employment opportunities in one year
3000, PWSD'S youth accessing training of graphics and animation in one year organized by Ondaba
Over 5 million people share views, experience to inspire fellow PWD'S on the chat section 
PWSD'S can easily access to scholarships and organizations that support them
Networking and communication through chat
 To organization, NGO, government 
Easing communication to 1million, persons of disability in One year.
Reaching over 1 million people across sub-Saharan Africa to creating an online united community of persons with disabilities / special needs organizations. Accessing job opening and training.
Organization ability to promote event, programs to PWD'S.
Statistical data, government and international organization ability to use the statistically data to write policies for PWDS and programs
Feedback, organization receive feedback, opinions & reviews by PWD'S.
Ease collaboration and partnerships between organization in promotion of inclusion of PWD'S.
 Who could benefit from the project, and is it scalable to other populations? How is it stimulating a positive effect on the economy, society, and the environment?
Persons with disabilities (PWSD'S) around the world (physically disability priority), our vision is to create a more like social application. (80% of persons with disabilities live in developing countries, according to the UN Development Program). http://www.who.int/mediacentre/factsheets/fs352/en
PWSD'S can be found in in several communities like refugee camps, NGOS, schools and prisons,
Therefore, this would be big an online community where resource and support could be accessed.
Policy makers. Governments and international bodies.  Will have access Statistical information and data derived from the application, feedback from the voice expressed to be used in writing policies and programs that benefit PWSD'S community
Different NGO'S and world organization, will be able monitor, network and learn from each other. Since there will be quarterly magazine shared on mail details their roles and works in community across the globe.
 7. How do you plan to implement this idea?* 
Up to 1000 characters. What is the current stage of your idea and how did you get there? How are you planning to turn this idea into a reality? What is your implementation plan?
What is the current stage of your idea and how did you get there? 
Stage – Prototype, 8 months old.
Developed a mobile mock-up, further improvements, as we involve other stake holders.
We have developed social media channels 
 Achievements 
We started working on the idea on 29th October 2020 to date
Recognised by UNESCO, IBM and South Korea Global hackathon – 
https://en.unesco.org/news/winners-global-media-and-information-literacy-youth-hackathon-reveal-inspiring-projects-fight
No funding was given, attached certificate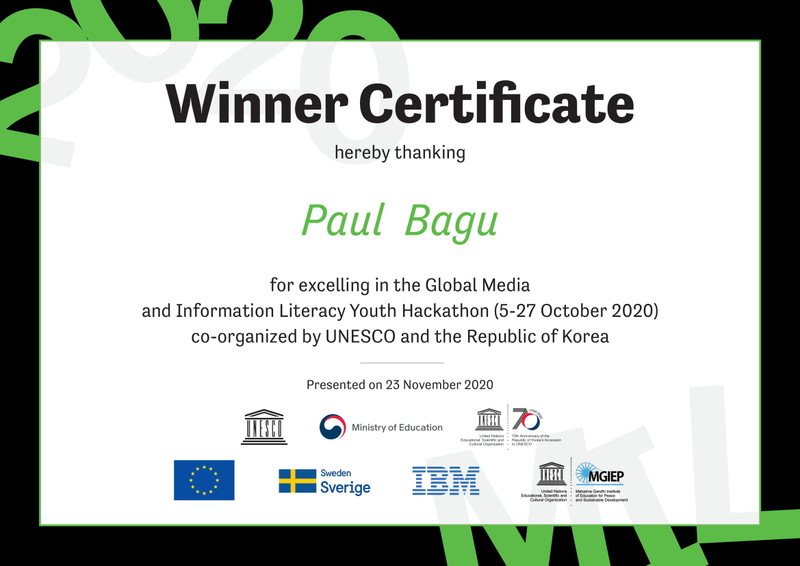 We also have developed a land page for the mobile application – Ondaba.malikadvocates.com
How are you planning to turn this idea into a reality? What is your implementation plan?
Milestone one
Develop the first version of the app beta for android and apple designs
Test and 
 Milestone two
Get first 1000 users of PWSD'S in NGO'S, Communities, Universities and Schools to create accounts use the app
 Milestone three 
Promote, engage customer feed back
Get 30% of users, subscribers to using the app services. 
Accessing and receiving training and job opportunities
8. Why is your team ideal to implement this idea?*
This a super team, with advanced hard skills, soft skills, adaptability, creative. over 10 years' experience. collaborated before on different hackathons and are aggressive to make a great impact in this world.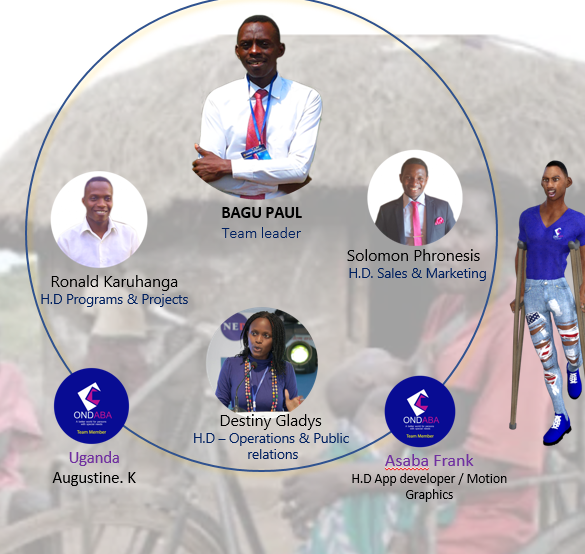 1. Paul Bagu Team leader - Degree BBA, Skills - 3D Animation, Android studio, UI & UX design. Web design,photoshop, illustrator, video editing. accounting, business plannning,
2020 - Global winner UNESCO Disinfodemic
2018 – Winner SDA Bocconi for Africa winner. 
2. Destiny Gladys  Operation manager - Degree Entrepreneurship and small business management, Speaker human rights club, - Public relations United nations association Uganda
3.  Asaba Frank – Head IT / Media, Degree Computer science – MUK, - Graphics, App development 
4. Solomon Phronesis Marketing / sales manager – Diploma sales and marketing, 5 years' experience 5. Karuhanga Ronald - Community-based rehabilitation, Head of programs and project.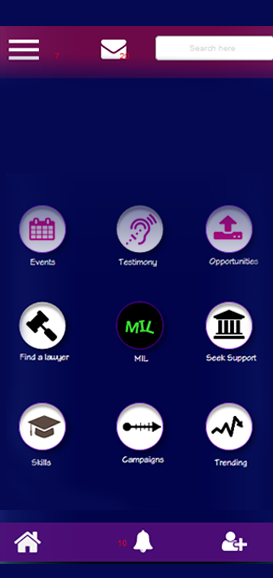 sketchs