Hackathons are a highly beneficial tool to scout out talent and promote breakthroughs in an organization. Read ahead to find out how to recruit talent with a hackathon and its benefits over traditional recruitment processes.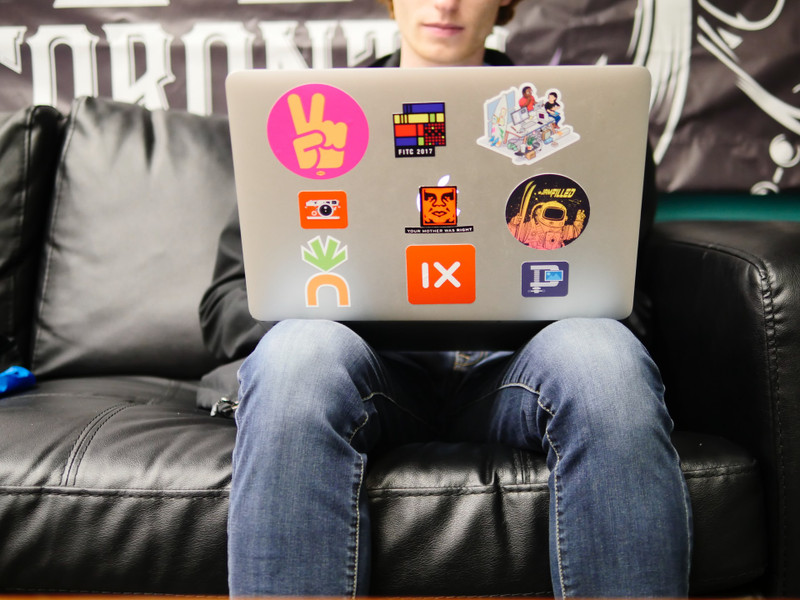 Attracting Talent with Hiring Hackathons
The following is an overview of how hackathons aid organizations in their efforts to innovate and recruit talent.
Hackathons are creative recruitment strategies that differ significantly from traditional recruiting methods. While both involve searching for qualified employees, the latter relies solely on resumes and interviews. 
Hackathons provide additional opportunities for employers and job hunters alike.
In addition to allowing applicants to showcase their abilities and expertise, hackathons also allow businesses to learn more about their customers and clients. For example, Google held its annual Android Developer Challenge where developers were able to create mobile apps for their ecosystem.
However, many companies hold hackathons specifically designed to identify hidden gems among otherwise unappealing candidates. 
These events give anyone without experience a chance to prove themselves. Since they focus primarily on uncovering undervalued qualities such as creativity, communication ability, leadership, and problem-solving skills, they effectively remove biases associated with conventional hiring practices. 
Forces people to leave their comfort zone 🛋
This is one of the primary ways hackathons help to unleash creativity. Hackathons offer a refreshing break from the monotony of the daily job.
Offline Hackathons are typically 1–2-day events in which participants must solve a given problem within a limited amount of time. These events force players to leave their comfort zone and put them under extreme time constraints.
The intense environment creates a sense of urgency, motivating individuals to offer their best effort or risk losing. 
It drives individuals to take risks and test new ideas to succeed in such situations. This sense of urgency does not exist in a typical 9-5 shift.
Participants who are driven to expand their creative muscles in such a manner experience a free flow of original ideas, not only from group mates but also from themselves. Due to this, hackathons generate novel solutions to problems they are designed to solve.
Allows for a wide range of social inputs 🤙
As previously stated, hackathons include both external and internal team members. These extra members can be from anywhere, creating a socially varied environment for the event. 
This level of multiplicity promotes the generation of novel ideas and thoughts.
The incorporation of multiple points of view is a reason for this. As a result, the problem is understood in a variety of ways.
A freelancer who works on a flexible schedule, for example, may see a problem from a different perspective than a corporate suit who adheres to a traditional 9-5 schedule.
Differences in a team's culture, lifestyle, and attitude add dimensions to the cognitive process. Innovative solutions to problems are more common when information from other perspectives is gathered. 
Hackathons enable experimentation with various inputs driven from multiple viewpoints working collaboratively to achieve a breakthrough solution.
New groundbreaking products 📦
One of the most important ways for businesses to gain from hackathons is by developing new groundbreaking products.
Hackathons promote the free flow of revolutionary ideas in a diverse collaborative environment. 
These innovative concepts lead to the creation of new applications based on evolving technologies or new goods based on novel methodologies.
A hackathon's limited time frame is insufficient to completely develop a new product; however, the intensive creative environment might result in the development of game-changing prototypes.
These prototypes form the basis for a revolutionary product. Once an idea has been formed, the product can simply progress to the development stage. 
Hackathons initiate the development process by making prototypes in a short period based on nonstop brainstorming.
Aside from that, the exploration and learning that takes place throughout the process is an excellent takeaway for both the host firm and the participants.
Read our full guide on how to host a virtual hackathon.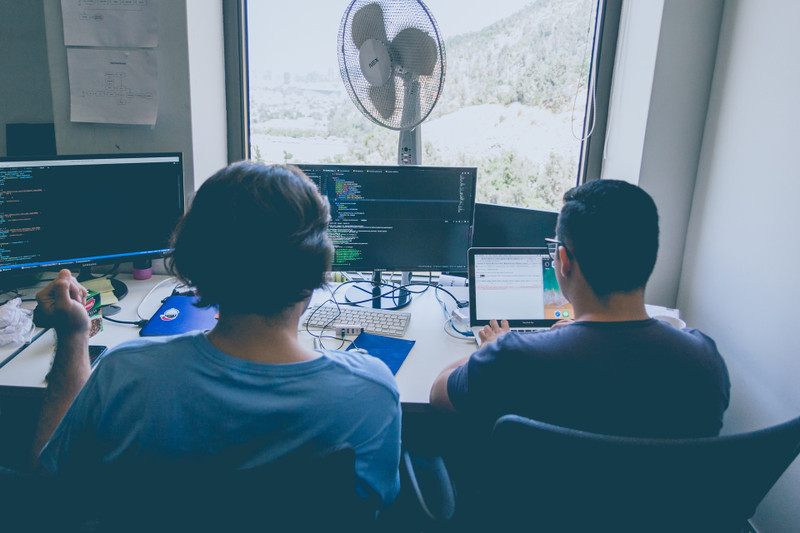 Allows the evaluation of talent, ability, and temperament in real-time 🗳
Another reason why large corporations organize hackathons is to attract talent. From Foursquare to Chevrolet, Facebook to PayPal, the world's largest corporations all see hackathons as a recruiting tool and a source of good candidates.
Hackathons provide an opportunity for host organizations to witness a live exhibition of participants' abilities and skills. Resumes are limited to a candidate's credentials and provide no evidence of the applicant's actual ability.
Hackathons provide a unique perspective in the recruitment process by allowing potential candidates to demonstrate their capacity to contribute to innovative development projects.
Recruiting organizations can assess not only a candidate's talents but also their commitment during the challenge. 
A hackathon's rigorous setting provides the recruiting team insights into potential applicants' persistence and ability to work under pressure.
While technical proficiency is an important factor in the hiring process, other qualities such as stress tolerance, a collaborative attitude, and a calm demeanor are also important.
Attractive prize packages 🏆
Hackathons are competitions, and the winners are abundantly rewarded with incredible gifts. The prize package draw assists the host organization in attracting top talent and generating unique ideas.
Hackathons have tight grading procedures in which only the most groundbreaking ideas are rewarded. To win the hackathon, participants are greatly incentivized to develop innovative solutions. 
As a result, the host company gains an advantage from the prototypes that are created, which possess the potential to bring development to the market.
Prizes for hackathons can range from substantial sums of money to summer internships with the sponsoring company to prestigious honors. 
These events recognize the accomplishments of participants, which encourages freelancers and talented professionals to participate. As a result, the host firm can identify potential applicants and integrate top talent into its business.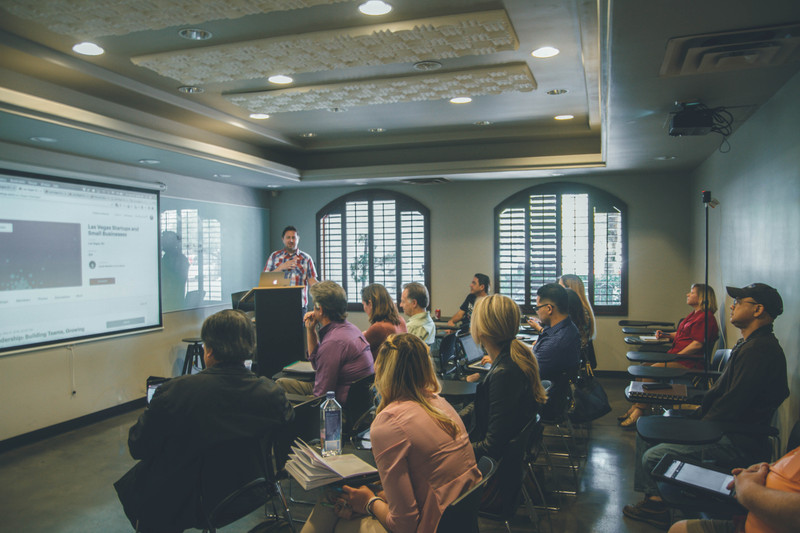 Increased corporate branding 💎
Hackathons provide a marketing prospect for the host corporation. This is especially critical for companies seeking to hire talented employees. 
Due to the status associated with working with well-known businesses, job applicants prefer to work for them, posing a significant hurdle for startups. 
It is tough for a company, no matter how active, to attract devoted personnel.
Hackathons generate a lot of discussion about the host firm and assist in positioning it as a dynamic market participant. If a company can conduct a hackathon assessed by industry executives and technical consultants, the company can get market traction.
As hackathons are becoming more popular, getting sponsors to provide financial support for branding efforts and events is becoming easier. 
Requesting local press coverage of the event can also aid in attracting talent, and social media can be used to reach a larger audience.
There is no doubt that hackathons help businesses of all sizes flourish. Whether it is via developing an industry brand, creating inventive intellectual property to use in the future, or using it as a talent magnet for recruiting.
Hackathons are extreme events that necessitate extensive planning. Before submitting a bid to host one, all the minor elements must be considered. 
To achieve a successful hackathon, meticulous planning is essential in advance.

Types of Recruitment Hackathons
In recent years, there has been a boom in Hackathons to recruit talent and the channel has constantly been evolving ever since. Listed below are some of the various techniques used to leverage hackathons as a recruitment tool.


1. Virtual Hackathons
Recruitment hackathons can be tailored to a company's requirements and the talent that it wishes to recruit. Virtual hackathons are no different and can be considered as of the best methods to hunt international talent. 
These hackathons are conceptualized around competitive programming challenges and allow recruiters to get an idea of what programmers around the world are capable of based on the competition leaderboard.
These challenge-based recruiting tactics are highly useful for small companies that lack the resources or budget to market themselves overseas or establish recruitment centers in foreign countries. 
Companies could benefit from an additional talent pipeline in the funnel, and hackathons have evolved into a lean technique for partially leveling the playing field for smaller organizations trying to implement guerilla recruiting strategies.
   
2. Interactive Hackathons
Due to the intimidation element of a 1:1 interview and the associated uneasiness, highly qualified individuals are frequently dismissed in a traditional interview session.
Throughout a day or more, hackathons provide an opportunity to dive in, become comfortable, and demonstrate ingenuity. 
From the interviewer's standpoint, hackathons help assess a candidate's talents and performance in a potential working environment.
Interactive hackathons can assist by grouping interviewers and potential applicants into teams where they can collaborate constructively and creatively. 
The interactive hackathon's capacity to link industry professionals and students or other candidates of all types and technological skill sets seems quite promising!
  
3. Industry Hackathons
Industry hackathons are gradually gaining traction as a means of combining resources and adding emphasis and purpose to the traditional concept of hackathons as Red Bull-fueled frenzies for major tech companies.
Industry hackathons link recruiters with technical talent that understands their business and possesses the potential to bring much-needed creativity into their already set-up products, processes, and technology. 
Despite having been initiated by tech companies, the traction of industry hackathons is growing in areas like education, construction, and fashion.


4. Internal Recruiting Hackathons
The opportunity to internally recruit your own staff is another benefit of hackathons as a creative recruitment strategy. 
For companies wishing to organize a hackathon, it is recommended to encourage their full-time employees and technical talent to join if they feel inclined.
Internal hackathons, by definition, enable businesses to access previously untapped potential within their organization as employees are placed into silos or boxes. 
Encouraging your engineering talent to engage in hackathons allows them to design and create things outside the box while broadening their relations with coworkers with whom they may not ordinarily collaborate. 
It unquestionably promotes healthy free-thinking, which adds to motivated employees.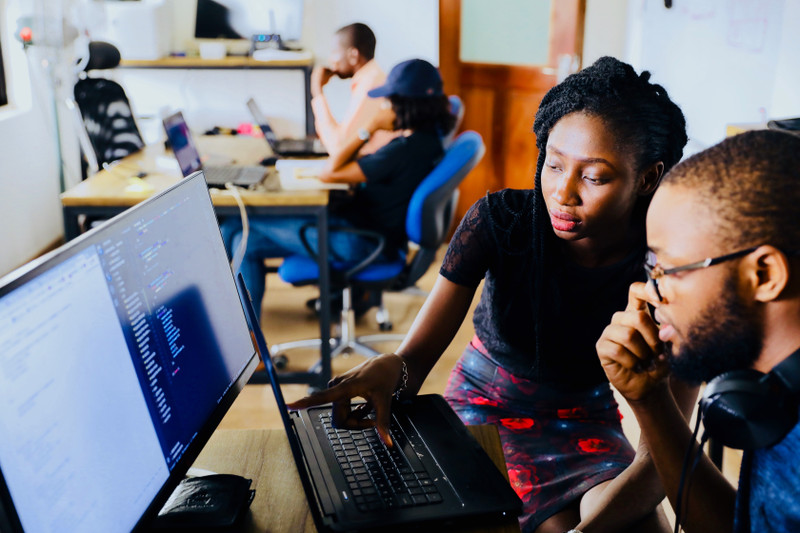 Benefits of Using Hackathon to Recruit Talent
Traditionally, many companies held hackathons internally to get their creative juices flowing and help their committed employees brainstorm and generate ideas. 
Nowadays, hackathons are increasingly being adopted in the modern hiring process, and for a good reason. Today, most recruiters utilize this method to evaluate candidates' problem-solving, interpersonal, and time-management skills. There are many benefits to using hackathons over the traditional hiring processes, which can be explained below.


 

Reduce costs 💰

One of the main benefits of using hackathons to recruit talent over the traditional process is that it helps reduce costs by a lot. 

As per the latest Talent Acquisition Benchmarking Report, the average cost of hire is $4,425. On the other hand, the average cost of hackathons for a hire can be much lower with the advantage of hiring multiple candidates.
This cost reduction has inclined many companies to shift over to using hackathons for the recruitment process. When it comes to traditional hiring, it might be difficult to justify the overall cost of the process. Hackathons, on the other hand, are low-cost and can be made to be cost even lower by holding them online


 

Saving time ⏰

Using hackathons in recruitment allows companies to cut their recruitment time by 80%. Recruits hired through hackathons get a chance to get acquainted with the company dynamic and culture and the necessary training. 

This can cut down the time required for training from 3-6 months to less than 6 weeks.

Additionally, most of the recruitment processes followed by many companies are so long and unstructured that it wastes the time of both recruiters and applicants. 

Hackathons as a recruitment process prove superior due to the ability to gather and analyze candidate data in a very short time frame.


 

Screening 📃

Hackathons are a promising alternative to unorganized recruitment processes. These processes are not only time-consuming but also don't always result in quality hires.
You might be surprised to know that only 50% of the hires you make fit the bill through the traditional hiring process. Also, it takes almost three months to know if you have made the right hire or not, which results in a drain of resources. 

Screening during hackathons is much easier than in traditional recruitment processes.

During hackathons, you get to take a look at how well a candidate works with other people and effectively gauge their core technical skills, cognitive abilities, and behavioral competencies.



 

Diversity 🧑‍🦰👩🏾‍🦰🧔🏼‍♀️
Hosting online hackathons allow recruiters to attract a diverse range of quality talent. Companies have found that hosting online hackathons has attracted candidates hailing from areas that they wouldn't usually go to for recruitment. 
Diversity in the hiring process opens up access to people who might be more talented and valuable to your organization than people from your usual target recruitment areas.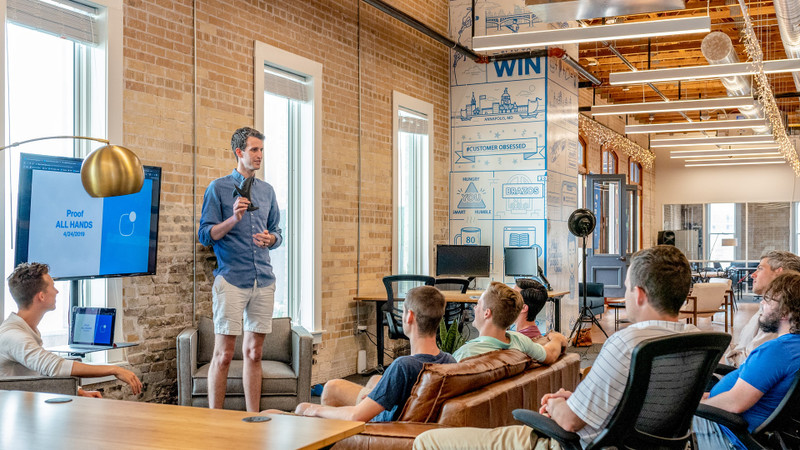 Why hackathon are good for hiring? 🤔
40% of people who participated in a hackathon were hired within 6 months after participating in the event.
Recruiters say they use hackathons because they want to get creative solutions from their employees. Hackathons help them identify and develop potential employees before making an offer.
Hackathons give them access to innovative ideas that might not have been considered otherwise. They also provide great exposure for job seekers by generating buzz around your hiring process. 
Companies will often sponsor or host these events as part of their recruiting strategy. 
It's not uncommon for companies to throw one-day competitions where participants create apps, websites, games, videos, etc., all designed to solve problems related to their business needs.
The winning team gets paid cash prizes while everyone else walks away with some sort of recognition. These kinds of events tend to be very popular among tech-savvy Millennials. 
Companies like Microsoft, Facebook, Amazon, Oracle, eBay, IBM, Apple, Adobe, Groupon, Zappos, LinkedIn, Twitter, Netflix, Airbnb, Dell, Intuit, Salesforce, and many others regularly hold hackathons throughout the year at various locations across the country.
The Final Verdict 🥁
In conclusion, hackathons are a very useful tool in recruiting good talent. 👷‍♂️
There are several types of hackathons from which to recruit promising talent, however, a virtual hackathon is the most favorable one as it allows a diverse range of participants to showcase their abilities. Using hackathons as a recruitment method provides various benefits over a traditional hiring process such as reducing costs, saving time, and having the screening process be much more transparent. As such more companies should adopt this recruitment method.


Our platform provides a comprehensive set of features and tools for organizing a successful hackathon for your community, corporation, or web3 project. 
In a single software package, you can host a hackathon, manage participants, connect with them, live stream your event, create teams, and evaluate submissions.
You can count on us to take your company to the next level 🚀