Recruitment processes need a significant amount of time and effort, not just for human resource departments, but also for the department for which the position is intended.
Today, we'll show you how to streamline the validation process of hiring a candidate, making it both faster and more reliable, and less dependent on intra-team cooperation.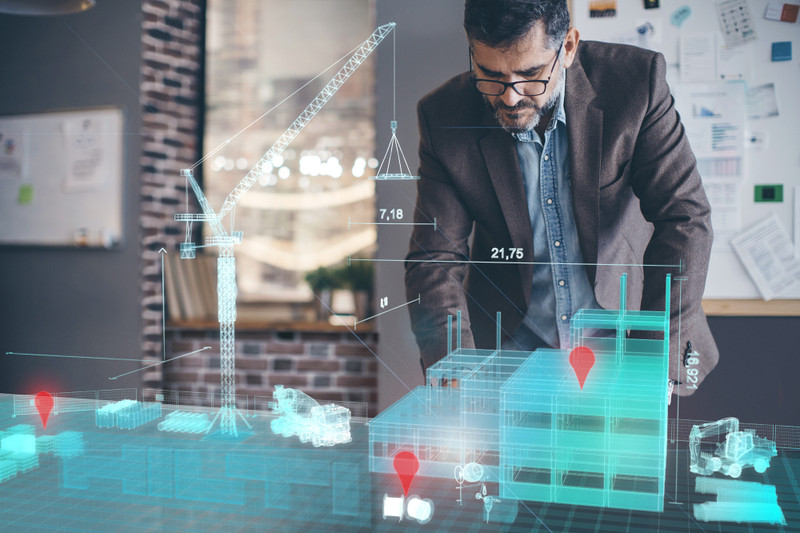 The HILTI challenge will serve as the basis for our case study. Their challenge was a success not only in terms of generating innovative solutions but more importantly, identifying and recruiting highly skilled talent. You can also learn more about how to recruit talent using a hackathon.
Through this "2021 HILTI Smart Construction" case study, we will address:
What is a hiring challenge

How to use a hiring challenge to attract and validate talent

HILTI's challenge: main takeaways and insights
What's a hiring challenge? 🤔
A hiring challenge is a step in the recruitment process, meant to validate a candidate's hard and soft skills.
Simply put, it's a test for applicants which will determine their competencies, core skills, and commitment to the role they're applying for.


This test can have several steps, depending on the recruiter's needs. It can also be used for a variety of positions, including software engineering, human resources, marketing, product management, and even sales, to mention a few.
About HILTI 👷‍♂️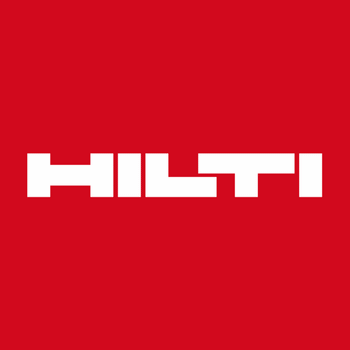 The HILTI Group provides technologically leading products, systems, software, and services to the global construction and energy industries.
The company, from Liechtenstein, employs 30,000 people worldwide who strive to make construction work easier, faster, and safer while inspiring customers every day.
HILTI invests roughly 6% of its yearly sales in research and development, demonstrating that the company will not discard innovation anytime soon.
2021 HILTI Smart Construction hiring challenge 🚧
The HILTI Smart Construction Challenge was conceived to develop, test, and validate new ideas for complex construction needs.
 
By using real-world data, participants were invited to develop a concept or solution that uses new technologies like IoT, computer vision and robots, to capture and contextualize relevant data in the field.
In a traditional hiring process, having one challenge is enough to engage with candidates and test their skills. However, HILTI opted to run a hybrid model between a hackathon and a hiring challenge.
This means that on the one hand, the challenges launched aimed to validate solutions to real problems in the construction industry.


On the other one, HILTI wanted to move forward with the best project, offering the winners a position in the company, and the opportunity to turn their prototype into a real solution as a reward.
Challenge results ✅
97 participants engaged
15 projects delivered
The 2021 HILTI Smart Construction Challenge was a success! 97 participants joined the event and 15 projects were delivered at the end.
The challenges ⚙️
HILTI decided not to address a specific problem, but instead, provided a set of challenges that participants could work on.
Here's a quick overview of some of them:
Jobsite visualization: Create a digital jobsite that follows the real world one, capturing data in order to save field visits time on large-scale projects.
Progress management: The tasks completion statuses are still manually filled, making it very time-consuming and inefficient. Developing a process to monitor and track this data will enable smoother operations.
Enable field collaboration: Improve communication between stakeholders and task assignment efficiency between teams, external partners, and experts.
Ensure safe and solid construction: Developing 'smart' applications that collect, monitor, and report safety data metrics, to identify leaks, corrosion, cracks, and other vital maintenance elements.



The importance of adapting the challenge to the position you're hiring for ✔
Setting clear goals and expectations for the challenge is, of course, essential.
Keep in mind that some participants may be approaching the company for the first time.
In addition to demonstrating the company's strategy and goal, you must design a challenge that is tailored to the position, the desired hard skills, and the average experience of the candidates.
Also, don't forget to describe the challenge in detail, as well as the deliverables and the end goal.
Key elements of a hiring challenge setup 🔑
Although the challenge's choice has a huge impact on its outcome, there are other factors to consider in order to ensure an excellent, transparent, and fair execution.


HILTI did an excellent job organizing this recruitment challenge, so we can examine each of the following topics and draw lessons from it:
Timeline ⏳
The length of the challenge varies according to the position you're hiring for, but it should always be aligned with your recruiting process.
HILTI's timeframe was broken down into several steps:
Registration and project submission

Initial HILTI expert review

Semifinals

Refinement of selected projects

Grand final.
The projects that advanced were analyzed by each innovation sector within the company and the best ones were selected for a presentation in Paris, in a multi-day event.
Main takeaway
One of the reasons we loved HILTI's challenge so much is because they did things differently. By hosting such a unique hiring challenge, they showed everyone why innovation is what drives businesses forward.

We are not expecting this challenge to be replicable in every company, but instead, to provide some really solid ideas when it comes to recruiting highly specialized talent.
Resources 🧰
Without a doubt, presenting the necessary resources to the participants is one of the most critical elements of a hiring challenge.
HILTI didn't hold back and provided a comprehensive and applicable source directory for the challenge, including graphics, documents, statistics, CAD files, among other materials.
It is critical to analyze the provided information before initiating a challenge, as it may not be enough for innovators to construct a well-designed project. However, you should also point out that external research should be conducted by the participants.
The position 🥇
As we mentioned earlier, the goal of this recruitment hackathon was to offer a position in the innovation department at HILTI.
The opportunity could be to develop the winning project and transform the prototype into a fully functional solution, or to become involved in other advanced technology initiatives of HILTI.
The market leader company went even a step further: the chosen top teams were invited to the Finals event in Paris, with travel and accommodation expenses covered by Hilti.
The Winner! 🏆
The winning project came from a solo member and he developed a prototype to track tools usage in day-to-day operations.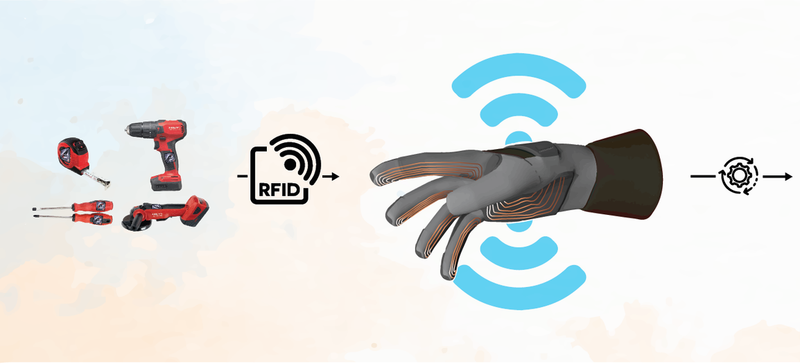 By having access to this resource, teams can visualize the data and understand which tools are used, at what time, where, and for what purposes.
Then, by resorting to machine learning, the data extracted could be used to optimize a multitude of work tasks, such as, for example, identifying the best tools for a given task, or even detecting misusage or unsafe manner during tool operations.
Final thoughts 💭
We hope that this case study has given you a better view of today's recruiting challenges, as well as solutions to them. Because of its "outside-the-box" approach, the 2021 HILTI Smart Construction Challenge was a massive success.
Unlike a conventional recruitment process, this challenge enabled HILTI to identify exceptional ideas to innovate the construction sector, identify and hire highly skilled individuals, and build brand engagement, reinforcing its position as a sector leader.
At TAIKAI, we began to notice that hackathon organizers saw significant potential in the best participants, and it was quite typical to reach out to them at the end of the hackathon to recruit these talents.
After all, being a hackathon winner indicates that they understand the company's challenges and are already aligned with its mission and vision.
Companies see a candidate who has already shown commitment, dedication, and effort in the development of a project. The hard skills validation has already been completed, thus the final step is to recruit them.
TAIKAI's purpose is to provide a bridge between the community and organizations. That's why we're incredibly excited to share that we're working on a hiring challenge tool!
This technology seeks to help businesses attract and validate talent more quickly and reliably, while applicants can earn KAI tokens by executing the project. This way, we can provide an incentive for the community to apply for a certain vacancy, and you can be confident that the applicants are interested in your hiring challenge.
We are offering a one-month free trial (for one hiring position). If you'd like to try out our tool, feel free to contact us!