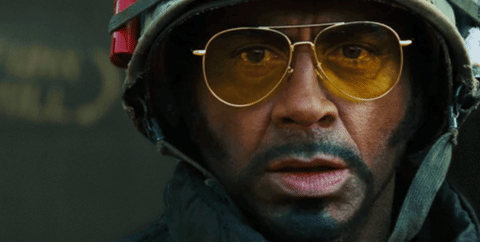 You may learn extensively about new things, but there reaches a moment where you have to do something new and apply what you've learned to the trial. Fortunately, there are many choices, and you must have to look into them as well. In this article, we'll talk about Hackathon for beginners, a terrific strategy to obtain skills, add to your resume, keep studying, make excellent relationships, and give back to a subject you believe in. Further, we'll discuss what do you know about Hackathon and the apparent benefits of Hackathon. Get reading! 📖


What is Hackathon? 🤔


A buddy or coworker will mention online hackathon platforms at a specific time in your programming career. And you've probably noticed the emergence of "hackathons," which are virtual or physically participating events where individuals join together to tackle an issue collectively. Undoubtedly, Hackathons are coding marathons in the true sense, with solutions associated with digital products, requiring expert technology team members to produce them.


However, technological corporations aren't the only ones who make them. They can apply to various sectors because they are sessions where people jointly solve a problem in a short amount of time. Multiple, quick, and efficient solutions to an issue can be generated using this approach, and they can also function as accelerators for idea production in general.


The Benefits 👌


We undoubtedly put together the complete guide about online Hackathon for beginners. And there are plenty of benefits to participating in the Hackathon events for students. Let's jump on it.


Gain new excellent skills
Most people are more likely to spend a significant amount of money on practical teaching. So, it does not seem fantastic to acquire a new technical talent without any cost? We know that you're startled because you simply thought hackathons were only for specialists. Fortunately, we're delighted to announce that this isn't the truth at all. We assist the students and usually center our events around specific technology and give the space, resources, training, and advisors to teach and lead you to use your ideas to find a solution. The significant aspect is that they are there to help and encourage you ideally.


Boost Your Technical Skills
As you've already known if you want a successful career in a specialized field, you must have to pay attention to these events that boost your abilities. And you also obtain basic skills such as teamwork and efficient communication. On top of that, the hackathon environment is an ideal setting for honing those talents. Most probably, you will be required to work well with a crowd of strangers in a brief period. You must determine their strengths, work well independently, and integrate the many parts of a single united plan. Undoubtedly, excellent communication skills are essential throughout that phase and when proposing new ideas about solving the problem. 


Adding substance to your resume
Hiring managers don't consider your stated skills and work background at current valuations when reading your resume. They go even further to try to figure out who you are. As a result, by highlighting your hackathon engagements, you establish a reputation as a self-starter, a lifelong learner, and someone who appreciates a good challenge. All of those abilities are unquestionably valuable to any company and will set you apart from the competition.


Networking
A hackathon is all about networking. Consider yourself accompanied by people who share your passion for learning and collaboration. It's hard to stop networking with individuals. Furthermore, simply working in duress with your colleagues will most certainly allow you to form a strong connection with somebody, which will last far beyond the Hackathon. However, apart from the hackathon attendees, students will have the opportunity to work and know more about community advisors and business supporters. Each of these links would undoubtedly add value to your working network. 


Ignite your Creativity
The cheerful vibes at a hackathon are infectious. Simply watching how the players tackle difficulties and develop unique solutions can spark your ideas, broaden your horizons, and stimulate you. Irrespective of whether you completed your trial or not, we can assure you that you might depart with several newfound goals and objectives at the end of the contest.


Win prizes
The most precious reward is the knowledge gained at a hackathon, although there may be others. We indeed distribute a bunch of prizes, software licenses, and even gadgets under certain situations. Additionally, your initiative idea may choose as being one of the winners, and you rarely know what might happen?


Recruiting and Selection
Attending a student hackathon for the sake of recruitment is one of the main motivations to do so. Many businesses use hackathons to identify new talent. They're looking for folks that can operate in a fast-paced atmosphere and succeed. So do your best and show off your coding skills.


Opportunity to enjoy the exciting event 
Hackathon is known for being enjoyable. Indeed, you would be tested and agitated at times, and then you will love every second at our event. Being encircled by intriguing people, enjoying free stuff, participating in amusing micro-tasks, and keeping your intellect engaged with emerging innovations are all excellent ways to have a good time.

Conclusion

Finally, you've reached a particular stage where you have complete knowledge about Hackathon guidelines, and obviously, this is a comprehensive guide about "Hackathon ideas for beginners". In short, Hackathons can generate not only rapid prototyping with the primary business but also ideologies that might interrupt an industrial sector. The secret to successful hackathons is to set strategic goals that are by the required outputs. Furthermore, we are delighted to assist students who engage in our Hackathon challenge in becoming members of our community.