Developing a data science project for a hackathon can be challenging, especially if you don't know where to begin. 
That first stage of ideation is critical because it sets the foundation for the hard work your team will put in. Looking at what has previously worked is one of the best ways to obtain ideas for your project.
We've analyzed several data science projects that were winners or finalists of their respective hackathons, and we've compiled a list of the top five projects.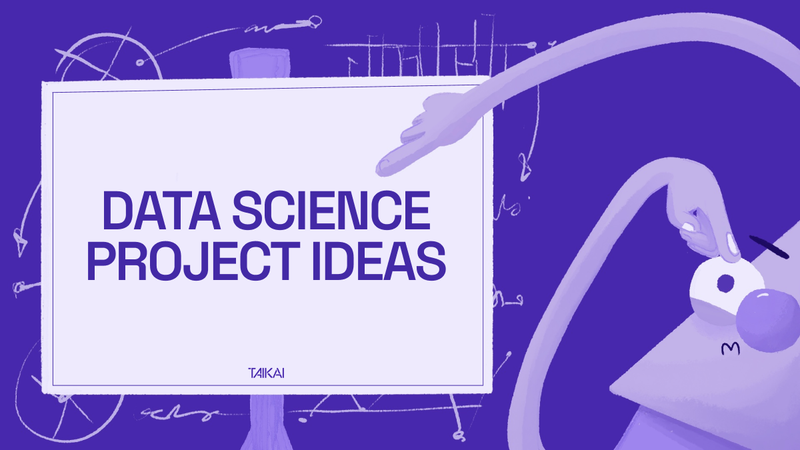 Galp, a company with 1,500 service stations on the roads of Portugal and Spain (the majority of which are convenience stores), has promoted a hackathon with the goal of obtaining new solutions to improve their customer journey. Participants could choose one of two challenges:
Challenge #1: Car Wash services proposal based on AI (artificial intelligence), weather rules and computer vision
Challenge #2: Optimize in-store product assortments and estimate potential sales volume
Each challenge's winner received a prize of 10,000€.
Sales forecasting using data science
One inspiring project developed was called eCommerce AI: a framework to assist in-store commerce based on artificial intelligence. 
The project's initial challenge was to create a structure that understood payment sources, orders to cash, and business operations.
There is a diagram that shows how customers interact with products and, finally, the sales register. This is critical for forecasting sales.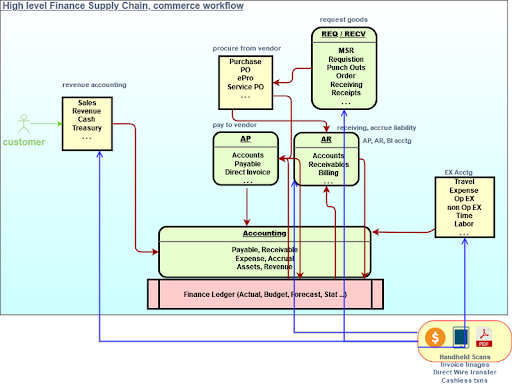 To accomplish this, all analytics technology involved supports data collection and mining. In other words, the project includes a data science structure that can analyze previous sales by vendor, region, and item and cross-reference this data to predict real-world commercial good procurement to sales.
In addition, the AI structure examines retail selling information from local community events, holiday calendars, long weekends, weather, and climatic conditions. 
All of this data assists business leaders in making sound decisions and providing better products for each occasion.
The Hack 💻
The author of the project has combined a package that supports various ERP (Enterprise Resource Planning) system data structures, such as Oracle, PeopleSoft, SAP, Tally, Intuit, and QuickBooks, using Julia as the frontend language.
The project can also be implemented in languages like Python and Pytorch, as well as other graph databases.
Combining car wash and repair services with data science
CUIDA - Car Unified Inspection for Damage and Dirt with AI is another intriguing project that emerged from GALP's Hackathon Retail 4.0.
The solution is an AI-powered station that promotes cost-effective cleaning and repairing services in a sustainable way. 
The idea is to create new, appealing, and personalized offers to attract customers by providing a free digital and visual dirt inspection with a camera-equipped sensor. 
An AI algorithm detects the level of dirtiness in various car parts and displays the inspection result in real-time on a cell phone application. If the customer agrees to wash the car, a customized washing procedure is done.
In addition, after the vehicle has been cleaned, the AI algorithm performs a visual damage inspection, allowing the smartphone to present various car repair services from the GALP partner network.
The Hack 💻
A massive data science project was required to build the algorithm. The developers created a dataset with 208 samples that were manually labeled into classes.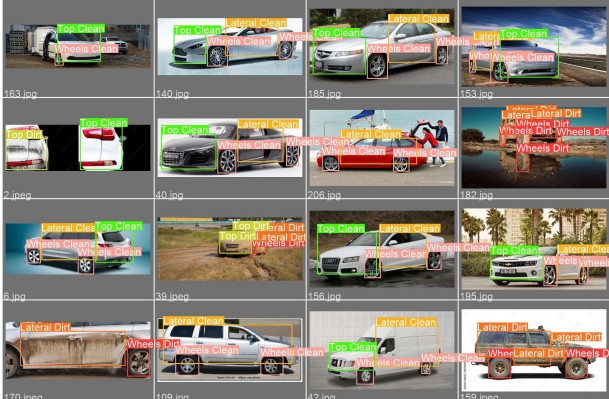 Damage detection functions similarly. Public datasets were collected and labeled, totaling 1087 samples of various types: scratch; broken glass; deformation; and many other parameters.
This inspection can be installed in all GALP service stations and is a good way for the company to improve its competitiveness by offering a unique service.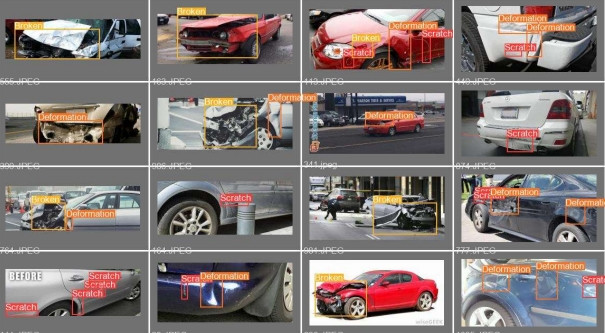 Designed by Microsoft and co-host imatch, this challenge entered its second edition in 2022 with the goal of empowering people and businesses through technology.
This year's participants (165 in total) were challenged to develop data science projects that could reduce carbon footprints using emerging renewable energy technologies.
Using data science in the energy industry ☀️
The Solar PV Positioning Optimizer Module project was one of the winners and received the most funding.
Five Filipino students formed a team to tackle a challenge: develop a data science solution to display reports during the solar energy pre-installation phase. The goal is to optimize photovoltaic energy board positioning and orientation.

The team developed a module that combines hardware and software, as well as a connected device with an accelerometer, to measure temperature, humidity, and other useful data before installing photovoltaic panels.
This module is a miniature with its own solar panels for determining the best orientation and positioning: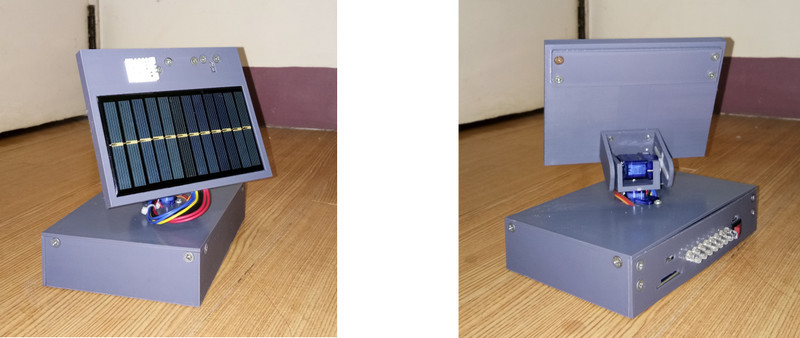 To ensure that all data collected on the equipment is available, the hardware includes vital sensors and, in addition to being connected to an IoT device, all data is stored on an SD card as a backup.
At the end of the day, all of the data collected during this pre-installation of solar panels will assist engineers and installers in determining the best location and direction to install solar panels in order to achieve better results in electric power generation.
The Hack 💻
Talking about climate change and carbon footprints isn't enough, and projects like the Solar PV Positioning Optimizer Module demonstrate that technology and data science can have a positive impact on ESG issues on the path to a carbon-neutral world.
Obviously, there are cities and parts of the world that do not have a huge sunlight exposure throughout the day, but solutions like this one may help in the implementation of solar photovoltaic technologies.
More than that, solar panels are gaining popularity and are being used on housing and small businesses to help consumers save money on their electricity bills in a sustainable manner.
The Challenge: Hackathome
In Lisbon, there are 48,000 empty houses. To deal with it, the Lisbon City Council challenged university students to develop data science solutions to fix a major problem: "How can we give new life to the empty houses in Lisbon?"
During the two-day challenge, students were required to form multidisciplinary teams to develop technological solutions to the problem, offering a sustainable solution that reduced bureaucracy. There were 10,000€ in rewards. 
Data Science and Blockchain for the Real Estate market 🏘️
JUNIKEK, a group of junior company representatives from the Higher Technical Institute of Lisbon (Junitec), took first place. 
They created a solution called DAOHomes, a blockchain platform with the goal of connecting all interested parties:
To mediate negotiations between interested parties, the team has created a new asset token.
Owners begin the process by adding properties to the platform. The houses are then displayed on DAOHomes, where everyone can see a map of available properties as well as photos and other information.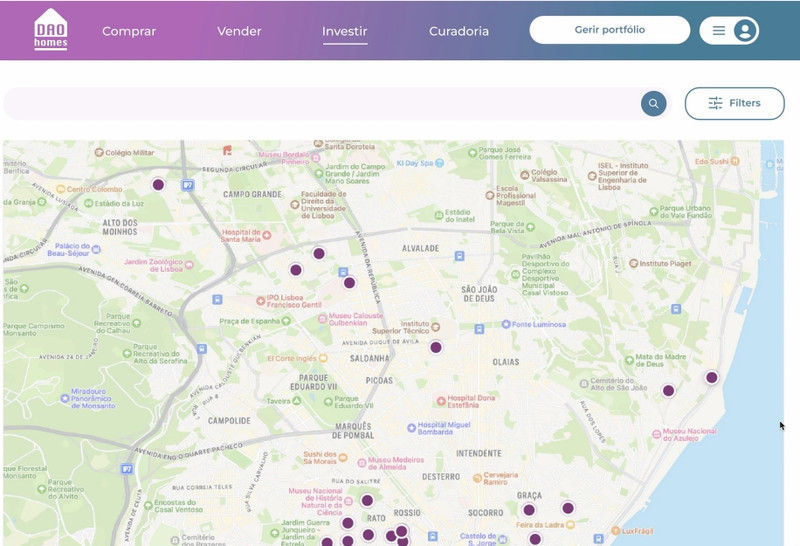 Then, investors can connect their crypto wallets (MetaMask or Binance Wallet) and purchase property pieces using asset tokens.
With the funds available, curators (such as architects) are invited to join the project to reform the house, and a portion of the tokens are set aside as a reward for the project's success.
In this process, owners and investors are involved, because the tokens give investors the right to vote on decisions that arise during the remodeling project.
Following the remodeling process, properties are sold or leased, and the monetary values (always in tokens) are distributed to all those who own the tokens. DAOHomes currently charges a small process commission.
The Hack 💻
Projects that combine blockchain and data science may assist governments and citizens in resolving various issues, such as vacant homes.
Sometimes, simple information provided by owners (who generally do not have the funds to renovate their own properties) may occasionally entice investors to bring in the funds required for the renovation and thus have a new way to diversify their own investments.
In this regard, projects such as DAOHomes bring the necessary information directly to those with the investment financial condition, connecting people in a simple and smart way that benefits all parties involved.
In 2022, German-based Applied Data Incubator and 13 partners have promoted a six-month startup hackathon program.  
The idea was to help founders launch sustainable data startups by providing mentoring, coaching, free coworking space in Berlin, access to the TAIKAI platform, and a chance to win special founder scholarships.
Aside from entrepreneurs promoting their own data science and data-driven ideas, partners promoted three other challenges:
Challenge #1: Predictive Maintenance – machine data, machine learning provided by our partner QuickMOVE GmbH

Challenge #2: Object Classification in Real Environments in Manufacturing & Logistics provided by the University of St.Gallen / IntellIoT

Challenge #3: Alerting for Emerging Topics powered by ITONICS
The ClearCO2 project 🍃 
ClearCO2, one of the projects that received the most funding, provides a platform for simple carbon accounting to assist SMEs (small and medium-sized enterprises) in finding more sustainable suppliers and generating revenue by selling carbon credits.
The main issue, however, is a lack of data and tools for calculating the carbon footprint.
To improve the carbon measurement, the hackathon team proposed automating data collection and tracing via blockchain and remote sensing in order to calculate the carbon footprint for businesses using image recognition.
To do it, ClearCO2 uses AI (artificial intelligence) and machine learning to automate the manual data collection process.
They use a dataset created with a Co2 footprint emission calculator and various parameters. For food, for example, they measure the types of ovens used by businesses, the time and temperature of cooking, whether the oven is preheated or not, and the weight of the food items being cooked.
Measurements like these enable businesses to keep track of the CO2 emitted by their company or restaurant at any given time, allowing them to better manage their CO2 emissions.
The Hack 💻
Events and innovation programs such as the Applied Data Hackathon encourage the combination of data science projects with useful resources that startups provide to businesses and citizens.
Other projects powered by the program, in addition to ClearCO2, combine the use of electric energy on trucks for logistic companies to electrify their fleet, automation to detect defects in data acquired through non-destructive testing (such as ultrasound and x-ray), and so on. 
All of these projects demonstrate that data solutions are more than just novelties: they are effective ways to improve people's lives – and the planet's. 
As a result, when developing your own data science project hackathon idea, keep in mind how it will directly impact community living conditions.
It's your turn now! 💪
Knowing that you are inspired by some real-life examples, consider the following before embarking on data science project ideas:
First and foremost, is my idea connected to the hackathon expectations? 

Does my idea help people and businesses, like the ones shown above?  

Can I build a Minimum Viable Product (MVP) in the time frame specified by the event, or am I being overly optimistic? Consider the simplicity of the DAOHomes mockup.

Why would investors support my data science project hackathon idea? 

Do I have multidisciplinary people on my team capable of dealing with unforeseen circumstances? 
Consider these questions, as well as the projects mentioned above, incorporate them into your hackathon scope and you'll be on the right path to developing an amazing project.
Check our latest hackathons and join more than 50,000 innovators that are visualizing a better future: for themselves and for the world.  🌎