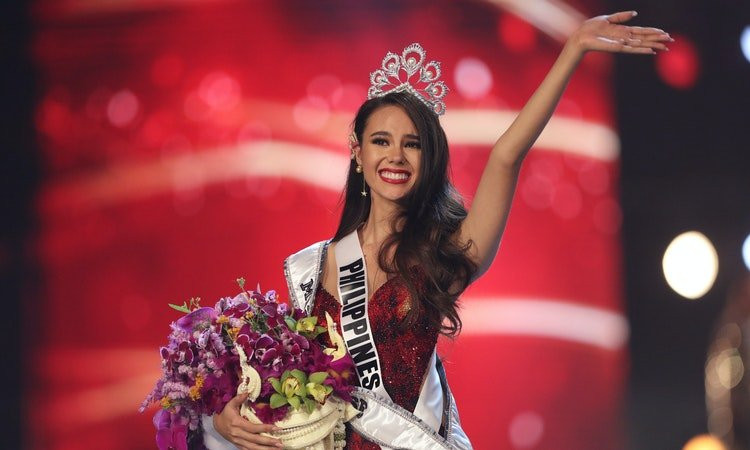 It is the year 2021. Manila is hosting the 21st edition of the famous beauty pageant Miss Earth. Coronavirus is still a problem but everyone's respecting social distance and wearing a mask. Everyone except the next contestant who just walked on stage.
"Welcome back on stage. Please let us know what your main goal on this Earth is," repeats one of the judges for the 13th time that evening.
"I want to eradicate the world's poverty," she says.
There was not a single surprise look from the members of the panel of judges, nor on the face of the audience.
"Okay. And how do you intend to do it?"
"Blockchain," she answers.
Eyebrows raised. After a couple of seconds of silence, the monumental auditorium was taken over by a buzz. Only a handful of people knew what she was talking about – the rest was confused.
"Now I've heard everything. How the hell is she going to eradicate the world's poverty with a black chain?"  
"Block… not black. It's a technology…"
One of the judges interrupts the buzz - "please, may I ask for silence in the auditorium? And what exactly is this blockchain you are talking about?"
"Blockchain is a distributed, decentralized, public ledger…"
Blockchain vs. Poverty
It seems blockchain is everywhere. From changing how we do contracts to the way we distribute and track goods. Blockchain has been overhyped for a couple of years now but it's important to note that the technology is still in its early days and a lot has to be done. We're gradually seeing a lot of use-cases and we're sure it has the capability of eradicating part of the world's poverty.
Here's how: one of the biggest hurdles to fill the gap between the rich and poor is access to banking. According to the Asian Development Bank, financial inclusion is a pivotal point in reducing poverty, and there's a large percentage of the world's population without a bank account. Data from 2017 collected by the World Bank shows an astonishing 1.7 billion adults worldwide lack access to the banking system. Without a surprise, most of the unbanked are from countries in developing economies – in fact, in Bangladesh, Colombia, Ethiopia, Indonesia, Nigeria, and Pakistan more than half of the adults remain unbanked.
Why does this happen? Banks are not in the selfless business. They must turn a profit to keep their operations up and running. For most of the companies part of the current banking system, it is not as interesting to onboard customers below a specific threshold since there are associated costs - hence why a large percentage of people in developing countries remain unbanked.
Even though nearly 2 billion people don't have a bank account, the same data from 2017 points out that around one billion banking excluded adults own a mobile phone and almost 500 million have access to the Internet. This alone is a great advancement since blockchain alone would be pointless. But combined with mobile connectivity, the unbanked can enter the grid and there would be no need for maintaining bank branches or other costly infrastructure.
Blockchain will be able to open sections of the economy that have never been active or explored before since it allows microtransactions. If on one hand cashing a five-dollar check could not be possible in a bank, this sum could make a significant difference in a poor household.
As Paul Brody, blockchain leader at EY states to Coin Central, "cryptocurrencies present a huge opportunity to empower and connect people who may today be overlooked by the current banking and legal system. There is an opportunity to enable financial interactions among those who may not have access to traditional or reliable financial institutions."
Another crucial point about blockchain is the cost reduction for most operations. Loan administration, for instance, could be reduced by a whopping 90% according to experts. This could present an opportunity for microlenders and the possibility to propel the ones that need the money to climb the social ladder. In the blockchain realm, microtrading could also leverage poor people's opportunities because it enables sellers, such as farmers, to find and reach the market and trade at a fair price – (needless to say that all this happens) without a middleman. This is also part of what we call Decentralized Finance (of DeFi) - read more about it here.
The last remarkable aspect we'd like to highlight is the transparency blockchain provides. As you know, the links between corruption and poverty stretch within the developing economies like tentacles and run in both directions: poverty invites corruption, while corruption deepens poverty – it's a downward spiral that must be fought at all costs. The fact that every transaction leaves a footprint in the blockchain makes it so that people are less tempted to deviate public funds or engage in illegal businesses.
All in all, blockchain can be a tool to look upon and to insert in developing economies. You may also be interested in how blockchain could impact the voting systems.