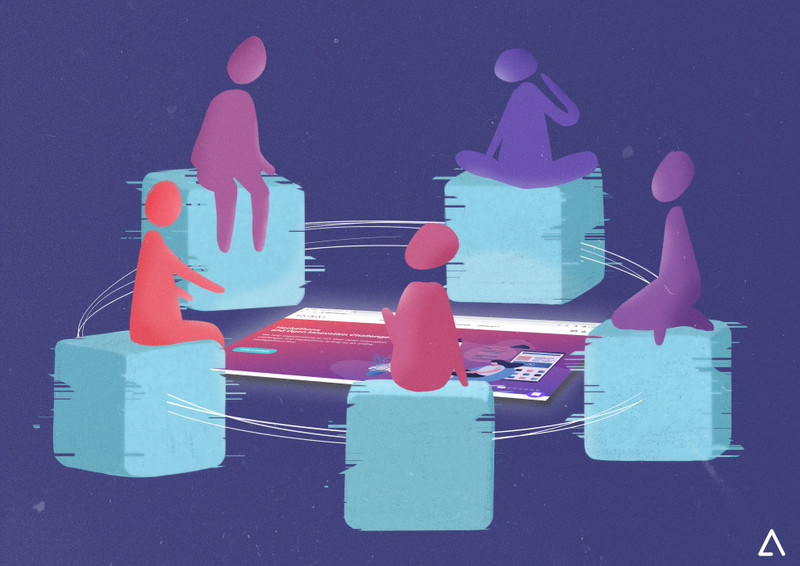 Blockchain is one of the crucial components of the new web 3.0 technology and it's gaining traction with each passing day. 
In this article, we've compiled a list of the best blockchain project ideas that originated from hackathons, so you can get inspired and also get to know more about the technology's many use cases.


1. Build a decentralized storage 💾
The DecentraBox project was developed under the Holon Innovate hackathon. The goal of this challenge was for innovators to design UX and/or develop functionality prototypes that took advantage of new, decentralized, verifiable data possibilities.
Due to the massive volume of data stored today, there is an equal increase in the number of data providers.
However, significant challenges have begun to emerge in this industry:
1. The prices are high.
2. The risk of being hacked has increased.
3. Users have no control over how and where their data is stored.
DecentraBox solves this problem by providing decentralized storage using the Filecoin + IPFS Network, which includes unique features:
Data breaches are a thing of the past because every file is encrypted, split into fragments, and stored on many Nodes. Your data is also protected from malicious attacks thanks to this decentralized architecture.

Data is multi-region by default, which means it's always available when you need it, thanks to the decentralized network of Storage Nodes.

The ability to have complete control over the data, including its location, volume of nodes, and other variables.

Nominees can be added to your account to have access to your data after you! 

No need to remember passwords, just use your email address to log in.
This is a great blockchain project idea because it tackles several different challenges faced in the data storage industry.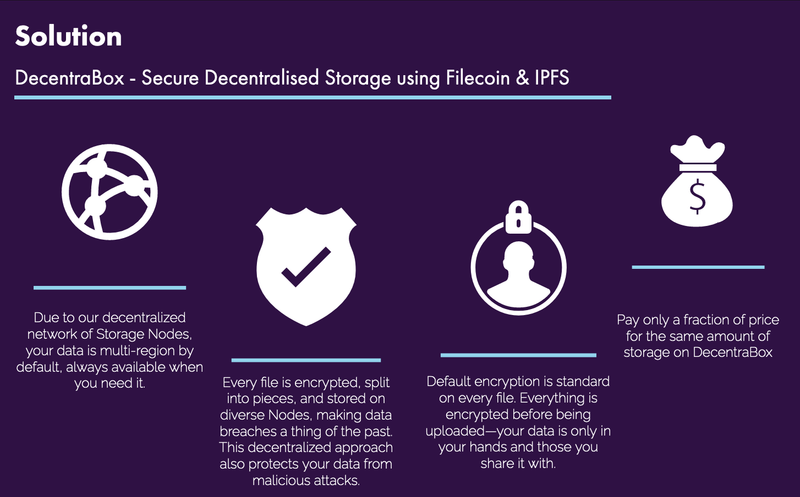 Some of the key benefits are:
It's considerably cheaper: users can save money by paying a fraction of the cost for storing the same volume of data.
Secure data protection: Your data is only in your hands and those you share it with because everything is encrypted.
Accessibility in the palm of your hands: You can access and share your data anywhere and on any device.
2. Modernize current supply chains ⛓️
When you think of Blockchain, the first idea that probably comes to mind are technological applications, focused on the digital space.
That's why we're so excited about the next project.
As the name implies, the "Supply Chain for Farmers" intends to develop a new sort of agricultural supply chain.
"The idea is to decentralize the current system, minimize middlemen's need, and automate the supply chain using blockchain technology," the project's creator explained.
The problem with the current supply system is simple to understand, but tough to overcome. 
All over the world (but even more so in underdeveloped countries), farmers belong to a disadvantaged and poor social group, despite the fact that they play a crucial role in our society.
This is due to several reasons.
On the one hand, multiple intermediaries exist between farmers and the final consumer, squeezing the farmer's profit margin.
On the other hand, they have to pay a lot of taxes and fees. In certain countries, such as India, payment to farmers is made by the government. As a result, there are delays and long payment periods, obliterating any chance of investment and security.
A mobile application was developed as the project idea to address these issues. Both farmers and consumers were brought together by this app, albeit in different roles.
Farmers, for example, would have to enter information such as their annual production volume, crop variety, commodity and fertilizer purchase cost, land acreage, and so on.
Consumers, on the other hand, had to be surveyed to determine the types of rice, vegetables, and fruits they prefer, as well as the average price and storage capacity of these commodities in each household. The storage capacity was needed to "lessen the burden on the government's silos, granaries, and cold storage facilities." Instead, the storage would be distributed among the many households.
Finally, the data from both parties would be crunched and conclusions drawn.
This would enable:
Faster and more secure payments to farmers.

Lower prices for end consumers.

Fewer Intermediaries.

Less wasted food and more control over production.
3. Create an immutable record of verified documents 📄✅
It is becoming increasingly easy to be deceived in today's world.
Unfortunately, this problem has spread to our professional networks, with some members faking qualifications (or even buying them online) and including them in their resumes.
Although there are other approaches to combat certification fraud, such as hiring challenges, this project idea strives for simplicity and, most importantly, fits perfectly into one of the blockchain pillars: trustworthiness.
Edcheck is the name of the project that aims to bring security and trust to digital certifications. Although the project focused on curriculum certifications, it can be applied in several documents.
By using a mobile application, users only have to enter their data and all information about digital certificates saved in the blockchain is retrieved.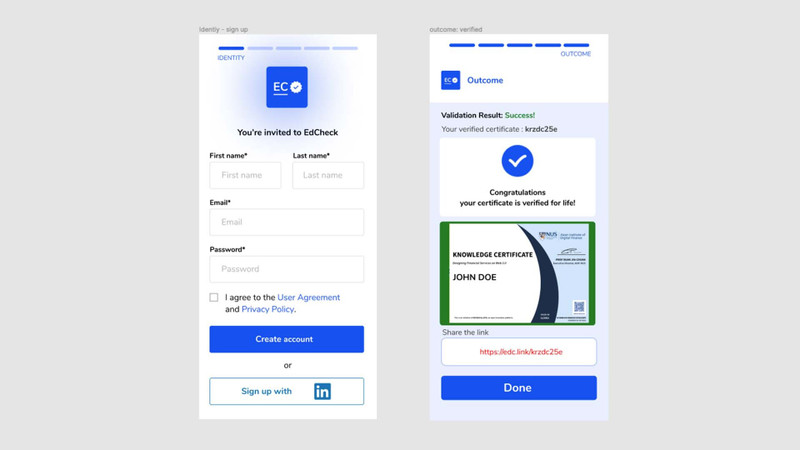 The detailed MVP prototype even had the ability to connect with professional social networks - like LinkedIn - a neat detail that users would love.
Without a doubt, this is a fantastic idea that we believe will go viral and can be utilized in a variety of ways and industries.
4. Design a new, smart ticket system 🎫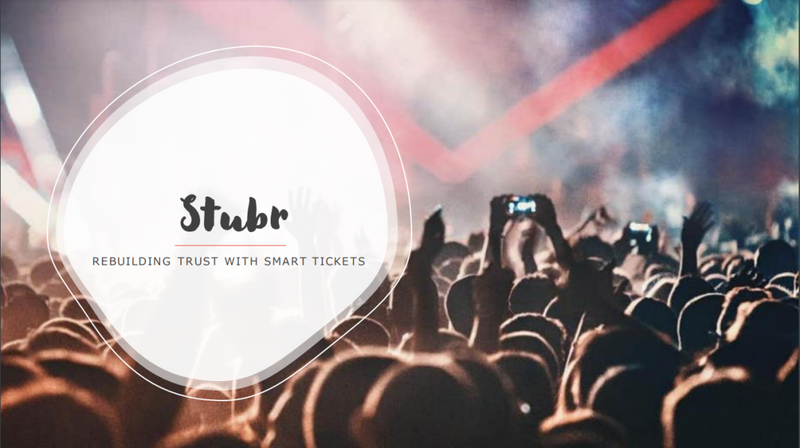 Another way to implement blockchain technology for everyday use is through smart tickets.
Just like in the previous project, the use of blockchain provides consumers more security and trust.
Ticket counterfeiting and the lack of consumer protection were two factors that prompted the team behind the blockchain project "Stubr" to get to work.
This project idea transforms the current ticket technology into collectible NFTs. This way, the creation of fraudulent tickets is no longer possible.
In addition, this technology ends up bringing other benefits.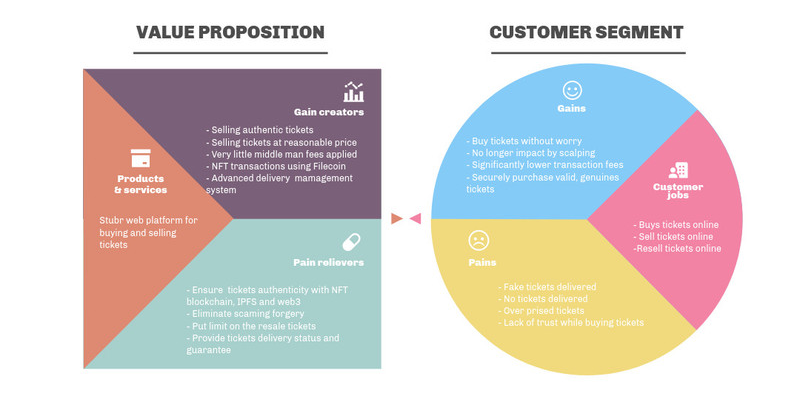 For consumers:
Non-paper collectible assets for the rest of their life.

Transaction fees are significantly reduced.
For NFTs Collectors:
For the Artists:
Capture secondary market resale value.

Additional revenue source reduces the need to pay hefty ticket sales intermediary costs.
We've also seen another very interesting project with a different approach to smart tickets: using digital stickers to do validations. You can find out more about this project in this article.
That wraps it up. Hopefully, these blockchain project ideas will inspire you to develop your own! 
Whether you're creating a project for a hackathon or simply learning more about blockchain, it's clear to see that there are so many applications and use cases for this decentralized, secure and trustworthy technology.
Every project we mentioned was developed for hackathons in TAIKAI. Check our latest challenges and join our amazing community of innovators ⚡