We are thrilled to announce BEPRO Network is partnering with Kylin Network to broaden our decentralised oracle options for our operators on our Polkadot codebase implementation. This partnership will augment our oracle solutions providers for Polkadot-based gaming operators to tap into decentralised price fees, Esports & sports data, and more.
If you haven't already joined our Telegram and Twitter, click here to join the conversation! Please also click here to check out our blog with all our updates!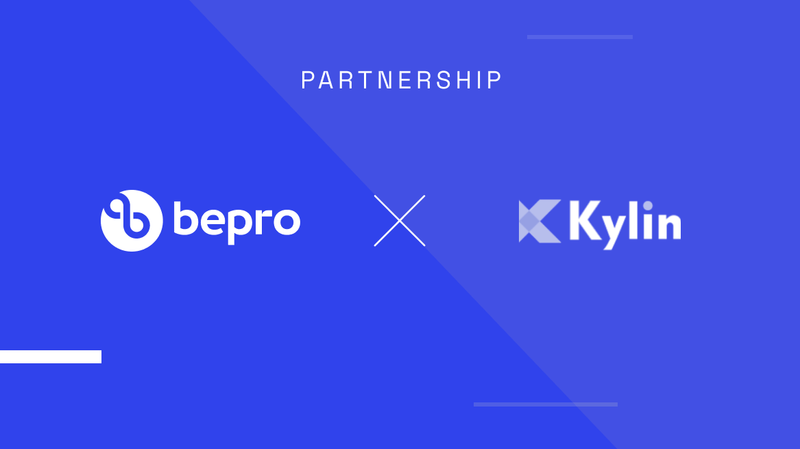 Building the DeFi and Gaming Codebase for Polkadot
At BEPRO Network, we are committed to bringing the most useful and robust codebase to our operators for building online gaming apps, Esports and Sports betting apps, and even prediction markets.
Currently, most of this codebase is Ethereum facing, and with the rise of other competing smart contract / customisable blockchain systems such as Binance Smart Chain and Polkadot, BEPRO Network has been branching out. Our goal is to provide the framework for developers to quickly and easily spin up secure and scalable dapps on Ethereum, BSC, or Polkadot.
This partnership with Kylin Network adds another oracle solution to BEPRO Network that provides external data points and feeds them into our operators via our API system. Soon, our Polkadot operators will be able to spin up Esports or prediction market dapps while using Kylin Network as an option for data.
BEPRO Network Brings the Code. Kylin Network Brings the Data.
It's never been easier for developers to launch their own decentralised gaming applications on top of blockchains. With BEPRO Network, developers don't have to reinvent the wheel; they can just access and quickly adapt a flexible and robust codebase for their needs. Blockchain based smart contracts are only as smart as their code and the information they are fed to trigger that code.
Kylin Network ensures that smart contracts and fully on-chain systems that rely on real world data get the right data. Together, BEPRO Network and Kylin can offer blockchain entrepreneurs in gaming, Esports and prediction markets a powerful package to kickstart their businesses quickly and efficiently.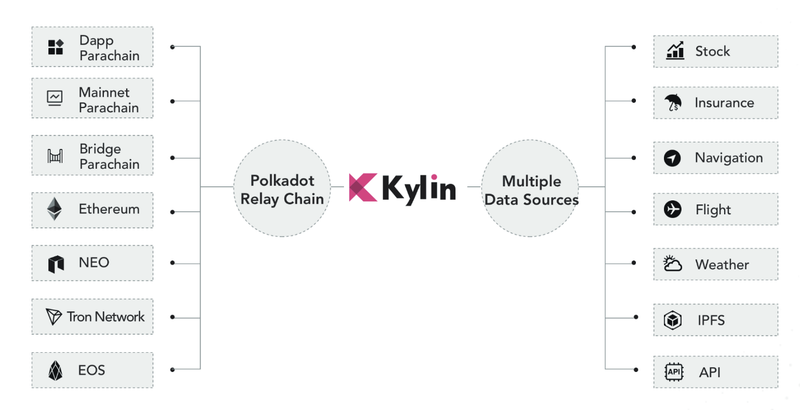 Empowering Gaming Dapps on Parachains with Real Time Data
Kylin Network will feed multiple data sources such as Esports & sports data, weather data, crypto price data, and even data about political events to gaming dapps on Polkadot parachains. These gaming dapps can run on BEPRO Network's codebase, so that their developers don't have to start their gaming dapp from scratch. Both the codebase and the data oracle are required in order to have any sort of functioning gaming application that relies on event resolution or odds. BEPRO Network and Kylin Network together can provide these two critical pieces of the puzzle in a ready to go solution to save developers time and hassle.
"BEPRO Network is excited to be adding Kylin Network as an oracle provider for our Polkadot implementation. Gaming dapp entrepreneurs in Esports, sports and prediction markets will need reliable, decentralised and fast sources of data. Kylin Network provides just that and we look forward to seeing the first gaming companies spin up powered by both of our technologies." — Rui Teixeira, CEO and Co-Founder of BEPRO Network
"The team at BEPRO is rapidly iterating on an overall vision to decentralize the areas of Esports, sports, and prediction markets through enabling swift and reliable Dapp development on their platform. We are ecstatic in helping drive a key component of their processes via our validated data feeding (oracle) services. We also look forward to co-innovating on further use-case parameters with their team as time goes on." — Dylan Dewdney — Kylin Network CEO
About Kylin Network
Kylin Network aims to build a cross-chain platform powering the data economy on Polkadot. It will be the data infrastructure for the future DeFi and Web 3.0 powered by Polkadot. Kylin Network hopes to provide valid, reliable, secure, cost-effective, and easily-coordinated data sources and data analytics.