As we reflect on the year 2021, a year of challenge and change, we at BEPRO Network Labs would like to thank the community for their continued support and love for what we're building. As the majority of you are enjoying the holidays, we took the time to make a full review of 2021 that passed as quickly as lightning, and also to share what to expect in the near future.
2021 in Review — The Year of Mainnet and Growing TVL
BEPRO Network Mainnet Launch on Moonriver
The entire team has been hard at work this year to deliver the biggest milestone to date for the BEPRO Network Roadmap: Mainnet Launch.
On November 2, 2021, BEPRO Network Labs launched the first live version of the protocol and developer marketplace webapp, where users, developers and entrepreneurs can come together to work on web3 and open source projects. The goal of this mainnet launch is to work in concert with our Open Grants and Grants Program Recipients to develop, curate and launch innovative blockchain products, code and services. Within the first months of use, the developer marketplace protocol crossed +1M€ in TVL and put to use +2% of the $BEPRO total supply.
The Moonriver network was chosen as the EVM chain to use for the launch of Mainnet in order to provide a cost/gas efficient ethereum-compatible smart contract platform to the community.
This is in line with our continued work to bring cross-chain functionalities to the protocol. Moonriver is intended to function as the "canary network" for Moonbeam on Polkadot, meaning that the new code would ship to Moonriver first, where it can be tested and verified under real economic conditions, before being shipped on Moonbeam.
Further updates and post-launch incentives include:
Announcing BEPRO Network as a Development DAO (read more).
Development of automated feed of protocol bounties on Twitter and Discord.
Announcing 500M $BEPRO Protocol Rewards for V1 at Moonriver (read more).
Launch of a Help and Support Center with video tutorials for our community, to help the usage of the protocol (read more).
Sharing "The Route to Decentralization" article with our vision to create a fully decentralized development protocol (read more).
Portuguese Ecosystem
It is important for us to acknowledge the incredible contributions and culture in the burgeoning Portuguese Blockchain Community. Portugal has an incredible entrepreneurial spirit and a heart for innovation. In the last couple of years, the blockchain industry has risen indescribably fast all over the world, but especially here in Portugal.
This year, BEPRO Network Labs took part in one of the many crypto events of 2021, and was also a host at DeNites (decentralized nights) with all the major Portuguese Projects in the blockchain industry. Denites are decentralized afterparties to showcase local web3 projects and startups in the most entertaining way possible.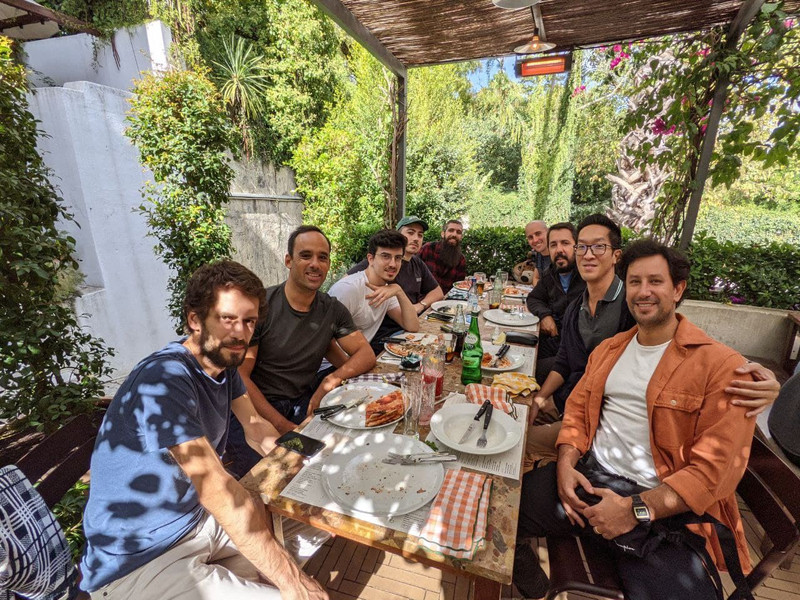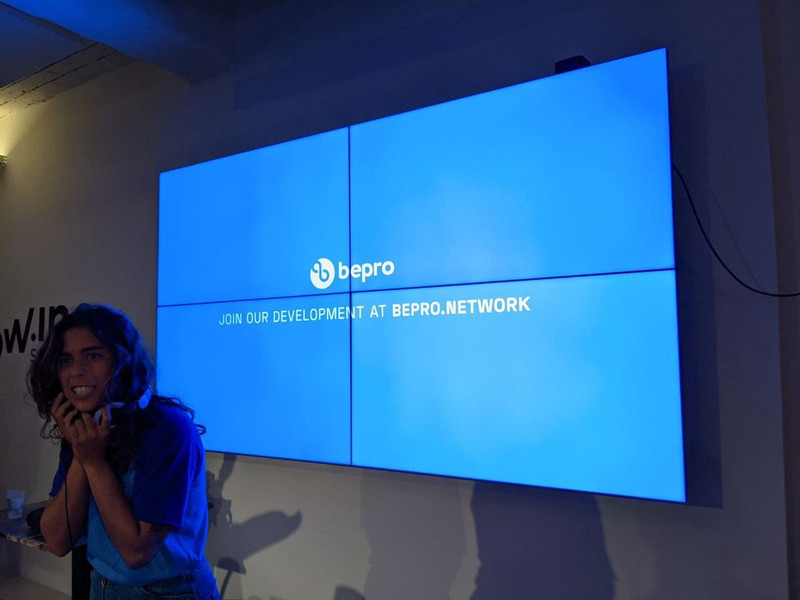 "Working at BEPRO Network Labs means enjoying dealing with challenges and knowing that we can count on a team ready to help and grow together. In addition to having a cool and fun environment, our team always seeks to deliver the best and that's what motivates us on a daily basis." — Marcus Vinicius, Front-end Developer @ BEPRO Network Labs

"Working at BEPRO Netowok Labs has been an incredible experience, contributing to the development of decentralized protocol ecosystems and working with a committed and prepared team, as well as giving me the opportunity to always evolve with a focus on always giving the best result." — Luis Clark, Software Engineer @ BEPRO Network Labs
We look forward to providing our community and the blockchain industry with even more meaningful technology and support for web3 applications in the new year.
We want to wish an amazing new year to everyone, in hopes that 2022 will be even better than the previous one.