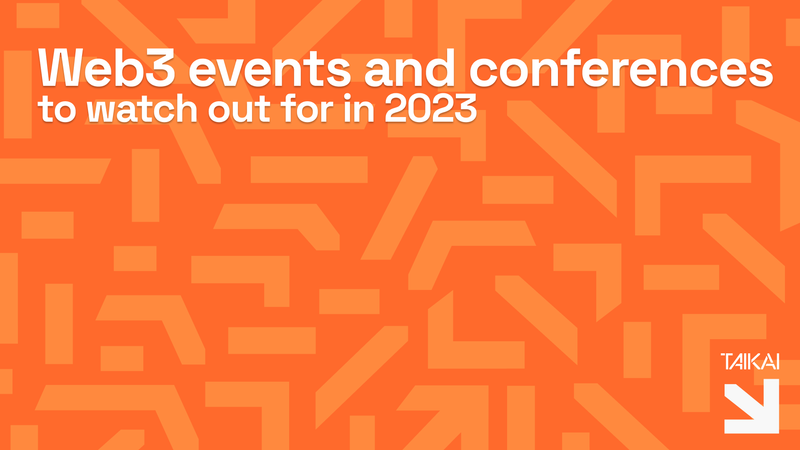 Web3, blockchain, and cryptocurrency are rapidly changing the way we do business. 
To help you stay up to date with the latest developments in these exciting fields, we've compiled a list of the top web3 events and conferences happening in 2023. 
From the United States to Europe, Asia, or remotely, these events will bring together leading experts and innovators to explore the potential of decentralized technology. 
Whether you're a seasoned pro or just getting started, these events are a great opportunity to learn, network, and stay ahead of the curve. 
We'll be joining some of the events listed below, so let us know if you'll be in any of them!
Ethereum events in 2023
16-18 March 2023 | Porto, Portugal | In-Person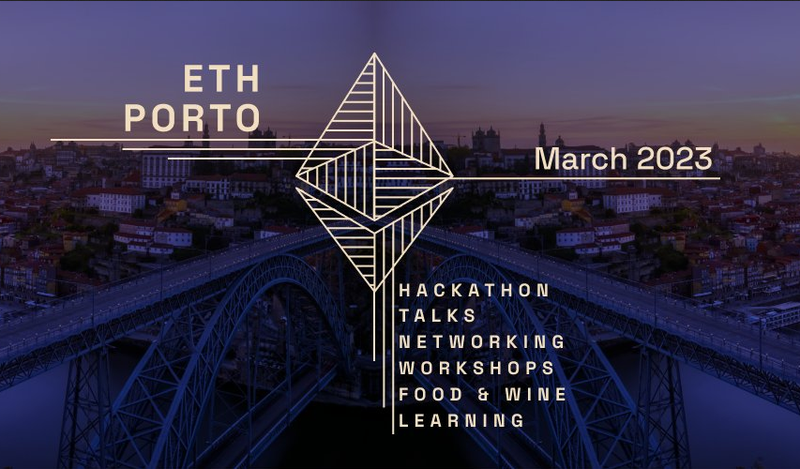 One of the events we're most excited about for 2023 is the first edition of ETHPorto! This ETH event is being organized with the support of TAIKAI and Bepro Network.
During 3 days you can expect talks, workshops, a hackathon, and plenty of networking opportunities while grabbing regional food and wine. The hackathon registrations are already open!
Event tickets will go on sale soon.
Stay up-to-date on Twitter
5 - 6 February | Tel Aviv, Israel | In-person
Starkware Sessions aim to bring together the Ethereum community for a two-day event of talks, panels, workshops, round tables, showcasing, and more. 
Grants will also be given to builders and developers who will require support in order to attend the event.
24 February – 5 March 2023 | Denver, Colorado (USA) | In-Person 
ETH Denver, one of the Ethereum communities' events scheduled for 2023, bills itself as the world's first DAO (Decentralized Autonomous Organizations) event. 
It invites Ethereum and blockchain enthusiasts, designers, developers, and DAO companies to create new businesses and participate in a ten-day event with attractions such as workshops, community gatherings, and an innovation festival.
15 – 16 March 2023 | Dubai, United Arab Emirates | In Person 
This Ethereum event primarily invites developers and entrepreneurs to debate Ethereum, DeFi, NFTs, EVM scaling, Gaming, and other decentralization and community projects such as Yearn. 
There will be workshops, talks, and panels with high-level developers.
Other expected - but not confirmed yet - ETH events in 2023 are: 
ETHDownUnder
ETHTel Aviv
ETH Austin 
ETH Rio
ETH London
ETH Seattle
ETHLatam Buenos Aires
As new confirmations of the events are disclosed we'll update this page, so make sure to bookmark it!
Blockchain events in 2023
9 - 12 February | Pennsylvania, USA | In-person
The Penn Blockchain Conference claims to be one of the most active student blockchain organizations. The conference will be in-person only, but recordings will be provided after the conference.
Some of the hot topics up for discussion this year are Infra/L1/Scaling/Data, ZK (Zero Knowledge), Consumer & Gaming, DeFi or even Regulatory conversation (with speakers from SEC and CFTC).
15 - 17 February | Barcelona, Spain | In-Person 
With over 3,000 attendees Web3 creators, founders, builders, CEOs, and investors, and more than 200 speakers, including representatives from the London Stock Exchange, AAVE, Santander, Meta, Sony, Bittrex, and many others, one of Europe's most exciting blockchain and crypto events took place in Barcelona.
The European Blockchain Convention features panels, keynotes, workshops, and fireside chats on the current state of web3, discussing blockchain, crypto, Decentralized Finance (DeFi), NFTs, and Web 3.
16 - 17 February | Singapore, Marina Bay Sands | In-Person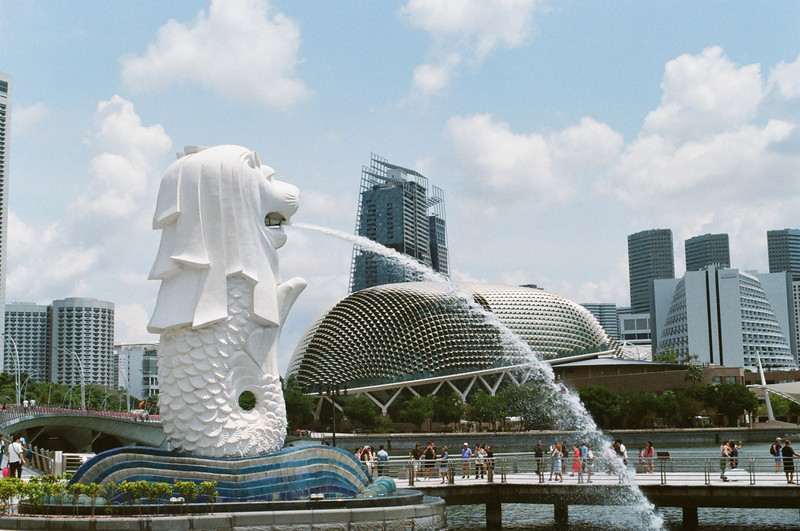 Blockchain Fest Singapore brings the world's leading companies in Blockchain, Crypto, Decentralized Finance (DeFi), NFTs, Mining, Gaming, and Fintech to South East Asia for a two-day event.
The event agenda includes round tables and discussions about blockchain and cryptocurrency laws and regulations, cybersecurity work, Defi & NFTs for startups, insurance into the crypto industry, DEX vs CEX, web3 payments, and, of course, keynotes and networking spaces.
27 – 28 February | Dubai, Atlantis The Palm Center, United Arab Emirates | In-Person 
With more than 4000 participants, 70 speakers and top market cryptos confirmed, this blockchain, cryptocurrency and mining event brings more than talks and panel discussions. 
There will be a global crypto expo as well as a Startup Pitch. 
Entrepreneurs can submit projects to dozens of global crypto funds and over 1000 investors.
Blockchain Life also promotes networking spaces that are organized by participant category, as well as appointment scheduling and interactive chats with speakers and exhibitors. 
27 - 28 February 2023 | London, UK| In-Person
The event's 6th edition is expected to attract over 2,000 attendees from more than 65 countries, and the world's top crypto and blockchain companies. Experts and entrepreneurs will be able to network, chat, and learn about the full potential of web3, NFTs, cryptocurrencies, blockchain, and Metaverse. Aside from panels and deep talks, the event also features an NFT Art Gallery.
The United Kingdom is the largest exporter of financial services, and the government is working to make the country a global hub for scaling up crypto-companies, making the event even more powerful at this time of web3 expansion.
16 – 17 March 2023 | Johannesburg, South Africa | In-Person & Virtual
More than 45 speakers will participate in the Blockchain Africa Conference over the course of two days to provide context for blockchain technology and opportunities for the African continent. 
Furthermore, the goal is to foster networking among progressive professionals from industries such as finance, insurance, logistics, utilities, legal, and media, as well as to debate cryptocurrency/digital asset regulation.
The event also shows to the public some of the most innovative blockchain technology and crypto projects and their use cases first-hand.
This annual conference, promoted by Bitcoin Events, Africa's first and largest web3 events company, has attracted over 9000 attendees from 160 countries since 2015 and showcased the best in blockchain and cryptocurrency innovation and disruption.
20 – 24 March 2023 | Paris, France | In-Person |
One of the largest global blockchain events will take place in Paris, bringing together over 10,000 people to share, learn, and do business. On the agenda are:
A talent day on 20th March, which includes showcases of employment and training opportunities; 
Also on March 20, the event will provide an exclusive platform for investors and start-ups to meet, fund, and create companies, technologies, and services; 
On November 21, there will be a one-day conference about non-fungible tokens (NFTs); 
On March 22 and 23, there will be a two-day blockchain technology conference with the best minds in the industry.
28 May – 4 June 2023 | Tel Aviv, Isreal | In-Person | 
This event hosted in the "Startup Nation", as Israel is known, includes face-to-face events and in-depth sessions on decentralized Web 3.0 technology.
Israel has over 100 international technological centers, 7000 startups, and one of the most active blockchain, web3, and crypto ecosystems. 
TLV Blockchain Week has attracted an increasing number of builders, designers, developers, and entrepreneurs since its inception in 2019.
28 - 30 June 2023 | Congress Center Hamburg, Germany | In-Person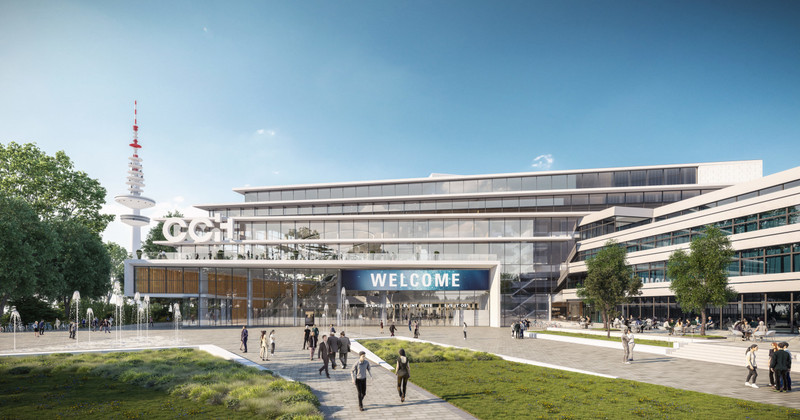 The largest blockchain conference in Europe, with over 7,500 attendees, over 250 speakers, and 200 exhibitors, is taking place in Hamburg. 
The event highlights that speakers such as CZ, Joseph Lubin, Michael Saylor, and Raoul Pal will appear on the main stage, which has approximately 3,000 seats.
1 -3 November 2023 | Megaron Athens International Conference Centre, Greece| In-Person |
Athens is hosting one of the world's largest learning blockchain and digital currency conferences. 
This event, promoted by the University of Nicosia and the Institute for the Future, has previously featured over 1,500 attendees, 100 speakers, 40 sponsors, and 30 media partners.
Web3 events, summits and conferences in 2023
Web3 Summit Australia
20-22 February 2023 | Aerial UTS Function Centre, Sydney,  Australia | In-Person
The major Web3 event in Australia brings together business and technology leaders to discuss the entire Web3 ecosystem. 
On February 20th, before the main event, there will be a pre-conference masterclass. 
Speakers from some of Australia's largest web3 and traditional companies have been confirmed, including marketing, retail, gaming, music, entertainment, media, sport, banking, finance, and payments firms.
27 - 28 February 2023 | Denver, USA | In-Person
Interop Summit is an ETHDenver BUIDLWeek Community Event and will be hosting the ecosystems, applications, founders, and builders at the forefront of the interchain future. 
Join to learn and build with the technologies shaping the future of a universally connected Web3.
6 - 8 February | Festival Arena, Dubai, United Arab Emirates | In-Person and Online
This three-day crypto, NFT, and metaverse conference will be held in Dubai and online globally, with over 40,000 attendees expected to discuss the latest trends in the blockchain and crypto markets. 
There will be over 80 speakers, including MetaMetaverse CEO Joel Dietz and Nikita Sachdev, CEO and Founder of Luna PR.
2 - 4 March 2023 | Miami Beach Convention Center| In-Person
Expoverse will bring together technology experts, artists, startups, and investors to discuss the widespread impact of NFTs, blockchain, and Web 3.0. There will be over 300 speakers, over 100 exhibitors, and, of course, immersive experiences. 
Entrepreneurs will be able to explain their business to leading venture capital firms and angel investors looking to fund ideas through pitch rooms.
The main event features exhibitor booths to raise brand awareness and sponsorships to boost revenue, networking spaces in a dedicated lounge to connect with C-suite professionals, entrepreneurs, and founders, and an official afterparty. 
There will also be satellite events, such as Expoverse hosting a Web3 with locals co-hosting.
29 - 30 March | Hong Kong, China | In-Person |
Leading Web3 industry figures will gather in Hong Kong for the WOW Summit to promote widespread Web3 adoption. 
WOW is a global series of web3 conferences that took place in Lisbon and Dubai in 2022 and 2021, respectively, and now comes to Hong Kong because Web3's mass adoption is booming in the city.
Thousands of people, including industry leaders, government officials, NFT and digital artists, entrepreneurs, and multinational corporations, are expected to attend.
The WOW program includes a conference to explore enterprise implementation case studies and solutions, a business expo with blockchain and NFT projects, startup pitching and networking events and areas, and a business expo with blockchain and NFT projects.
26 – 28 Abril | Austin, Texas | In-Person
Promoted by Coindesk since 2015, Consensus is focused on advancing digital transformation worldwide, being one of the world's largest, longest-running, and most influential events of crypto, blockchain, and Web3 bringing together builders, creators, storytellers and money movers. 
In addition to the Mainstage for Keynotes and insights, Consensus presents the Protocol Village: a show floor with programming, working, and networking opportunities for founders, developers, token investors, and users. 
There will also be a Metaverse and Gaming Zone, a Sports and Entertainment Arena, a Crypto Policy Forum, and other attractions at the event. 
The event drew over 2,000 attendees, 600 speakers, and 270 sponsors in 2022.
1-4 May 2023 | Rio Centro, Rio de Janeiro, Brazil | In-Person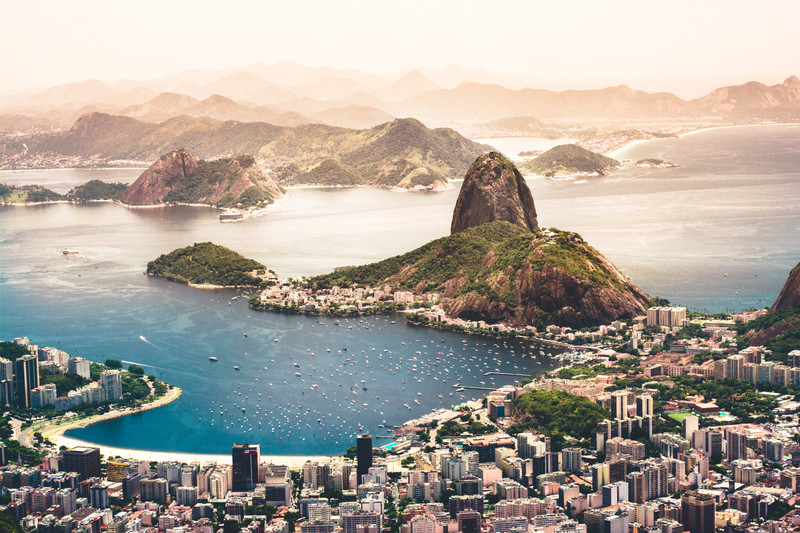 The first Web Summit outside of Europe will be held in Rio de Janeiro in May, with over 15,000 attendees expected, including web3 experts, 750 startups, 500 investors, and hundreds of companies.
The city was chosen because of the growing Brazilian market for technology and startups. 
By the end of 2022, Brazil already had more than 20 unicorn companies.
NFT events in 2023
24 - 25 February | Paris, France | In-person
NFT Paris is all about Non-fungible Tokens. 
The Grand Palais - one of the most iconic institutions in Paris - will be the main stage where NFT pioneers and brand visionaries will come together to share knowledge.
👉 You can learn more and purchase tickets here
NFT LA 
20 – 23 March 2023 | Los Angeles, California  | In-Person & Virtual |
Thousands of the world's leading NFT and Web3 leaders will attend this global event to discuss the growth of the NFT in sports, music, art, and entertainment. 
The Los Angeles Convention Center will host keynotes and panels, while Downtown Los Angeles will host other aspects of the event. 
In short, NFT LA features NFT galleries and auctions, as well as an outdoor space filled with vendors, activities, and networking, and a space for community-curated co-creation activities and meetups. Here's last year recap:
9-10 May 2023 | Tallinn, Estonia | In-person
NFT Tallinn claims to be Northern and Eastern Europe's largest Web3 event. Based in Tallinn - Estonia's capital - a country with the most unicorn startups per capita in the world.
The conference takes place May 9 - 10 with an exclusive VIP dinner with speakers and sponsors on May 8th. 
There's also a week of side events, hackathons, and parties happening from May 5th - May 12th. It will feature keynotes, panels, workshops, an expo arena, a pitch competition, creative installations, performances, and more! Included in the speaker line-up is Wendy O, Mason Versluis (Crypto Mason), and Tom Crown.
Web3 events and conferences offer a wealth of benefits for attendees, from learning about the latest trends and technologies to networking with industry experts. 
From our experience, web3 events and conferences can be a valuable resource for anyone interested in staying up to date with the latest developments in web3 and exploring new opportunities in the fields of blockchain, NFTs, decentralized development, metaverse, crypto, wallets, and many, many other web3 fields!
Looking to take your web3 project to the next level?
Hosting a hackathon is a great way to engage your community and get developers to test and use your protocol or EVM.
TAIKAI is a virtual hackathon platform that makes an online hackathon event much easier to host. 
Grow your network today with us. Request a Demo or launch your hackathon.