Many companies have different activities in mind regarding team building. However, companies, especially tech companies should consider holding more hackathons for their employees. Internal hackathons are a great way of building camaraderie amongst employees while at the same time adding value to the organization. Hosting hackathons put your developer community, to work towards a singular goal in a specified amount of time.
This environment creates a sense of community that brings the best of your employees and encourages them to come up with innovative ideas. Statistics have shown that more than 50% of hackathons are recurring events, which indicates that they are a reliable tool for sustained innovation.

Previously, offline hackathons were held at venues with a huge amount of people. However, the rise of COVID-19 and its lasting effects have become a big hurdle in holding physical hackathons. Luckily, as hackathons only require a computer, digital hackathons are possible.
You could go around organizing and hosting a company hackathon by yourself, but why go through all that trouble when you can use a hackathon management platform to handle most of the brunt.
In this article, we are going to discuss 10 reasons why you're better off using a virtual hackathon platform.
TAIKAI is a virtual hackathon platform that makes hosting virtual hackathon events easier. Talk with us today, we are here to help you with the process.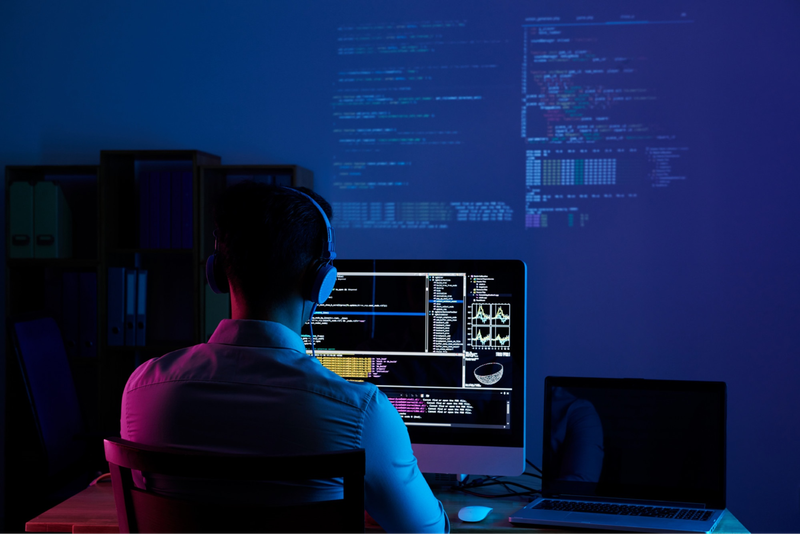 Why use a hackathon management platform? 👨‍💻
Hackathon management platforms are online applications that allow teams or individuals to create projects during a  period of time.  The platform provides everything needed to host such events: from project creation to management, tracking progress, managing submissions, organizing prizes, etc. It also allows users to communicate through chat rooms, forums, private messages, email notifications, and more.


Hosting an entire process by yourself would require you to handle all the logistics, which would most likely include creating a landing page for the event, arranging an effective medium of communication between the organizers and the participants, handling registration. As you can see, virtual hackathons have many complications of their own. However, with the right tools, all these complications can be eliminated. This is where hackathon software comes in.


A Hackathon management platform streamlines your administrative tasks while also improving the quality of your submissions. It offers an all-in-one solution for your event-planning needs, such as managing participants, competition content, rules, prizes, event timeline, project submissions, and evaluation/voting stages. Moreover, virtual hackathon platforms consist of a very huge and diverse community from around the world. This ensures that your event is getting as much innovation as possible. Additionally, a management platform makes it easy to engage with external communities.

How to promote a hackathon? A virtual platform makes it easy for anyone who wants to join or contribute to the event. It also helps reduce costs by eliminating travel expenses as well as accommodation fees. Participants from anywhere around the world can easily access these events without having to worry about time zones. This means that even if someone lives far away from the location of the hackathon, he/she will still be able to attend.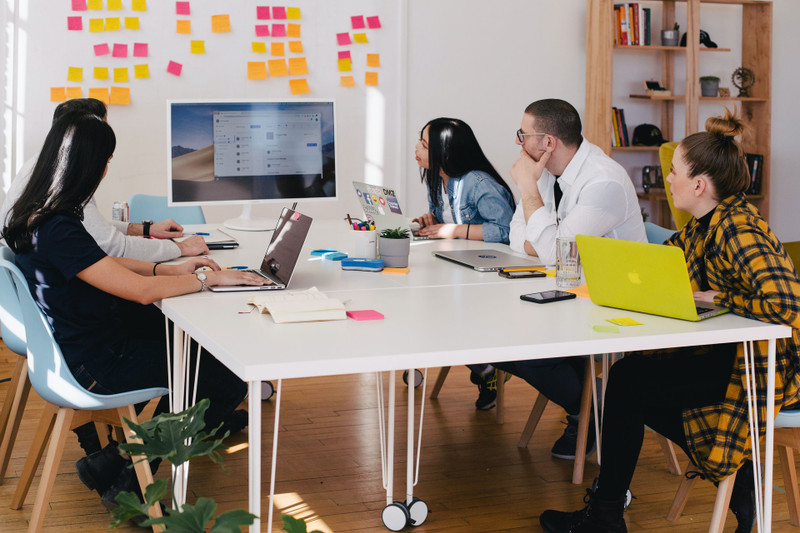 Our 10 reasons to use a Hackathon Platform 🤯

1 - Easy Accessibility for Event Information ℹ️
The first reason why you should use an innovation management platform for your next external hackathons is that they offer a shared space to display all the event-related information, such as the rules and goals of the event. This information can be easily accessible to all applicants and helps them stay updated. The easy accessibility of the event information prevents any miscommunication and confusion regarding the event among applicants and allows them to stay updated on any possible changes to the detail of the event by the organizers.


2 - Manage community registrations 📃
An added benefit of hackathon software is that it manages all of your participant registrations for you, meaning that all you have to do is announce your event with the necessary details on the online hackathon platform. All the applicants will flock to your event, and their admissions process would be handled by the hackathon management tool requiring no external interference from you. This allows hackathon organizers to focus on more important tasks, like the marketing of the event and setting up the prize pool. Applications are also made easier for your audience developer community through the hackathon software.

3 - Manage communication between organizer and participant 💬
A successful hackathon offers various forms of communication between the organizer and the participants. This can be in the form of live streaming, where the organizers will stream the event's details where the participants will be allowed to comment throughout the stream. Other forms of communication may include message boards where the participants can directly get in touch with the organizing team. 

4 - User-friendly and collaborative hackathon project submission 🤝
Hackathon software is heavily designed to be user-friendly for both the organizers and the community, streamlining the process of hosting an event and removing all the inconveniences. A virtual solution facilitates tech communities participating in a hackathon event to work collaboratively and easily submit their finished product. Participants are allowed to submit their projects in rich formats with images, videos, and attachments, which results in a user-friendly environment for participants and the jury.

5 - Project team members management 📅
Digital hackathons make it easier to hold team members accountable for their work and ensure that each team member's contribution is reflected accordingly. An online hackathon platform simplifies the process of managing project team members and guarantees cohesiveness among team members. T

6 - Project evaluation management 🗳️
Evaluating the submissions of all the participants couldn't be easier through the help of a management platform with a fair and simple evaluation of participant submissions. Voting is one of the evaluation methods that is provided by virtual hackathon platforms, ensuring an equal opportunity for experts to get evaluated by a jury panel. All you need to do is define the criteria that the projects need to meet to match your objectives, and the rest of the evaluation process would be handled by the platform. 
TAIKAI platform supports several evaluation methods, a quantitative evaluation based on the KAI Token or evaluations based on a set of criteria defined by the hackathon organizer. The evaluation results are used the feed our hackathon community rankings.

7 - A place to find teammates 👯
Virtual challenges consist of a massive and diverse community with highly specialized and creative minds. This makes online hackathon platforms a very useful place to find like-minded teammates. These platforms take it a step further and assist matchmaking in events where several teams are to be formed. This matchmaking feature allows participants to share their skills and creating a team during a virtual hackathon without a struggle. If you want to know more details about how matchmaking works on TAIKAI, read the Tinder for Hackathon Teams written by our CEO Mário Ribeiro Alves.

8 - Communication tool between participants 🗣
Communication is key, especially when collaborating with people around the globe. Digital events don't have the luxury of spontaneous communication that onsite hackathons have. However, virtual platforms have made several attempts to ease communication between the community, such as private messaging features for participants to communicate with team members and mentors. This is also beneficial for those participants who are reluctant to divulge personal contact information to strangers.

9 - A Place Where Participants Can Share their Projects with the World 🌎
Virtual hackathon platforms are an excellent source of developing a portfolio for participants. They usually feature an ecosystem where experts are encouraged to showcase and share projects that they have participated in. The relevant projects can be used to add value to the resume of your applicants, as hackathons are a great way of showing your technical prowess.  An idea management platform virtual hackathon platform facilitates the participants to be able to share their previous projects and increase their experience. Participants can use the experience gained while doing projects to build their resumes and stand out to employers. This way, not only do the organizers benefit but the participants as well. 
One of our standout examples is the hackathon portfolio from one of our best hackathon participants, Henrique Macedo.

10 - A Place to Find Mentors for your Project 👨🏽‍🏫
Participants and organizers can both be lost without proper guidance. On a virtual hackathon platform, there is an abundance of experts who have helped multiple companies in organizing events and partner up with the most prestigious international organizations, offering fruitful networking opportunities for the community. Additionally, these experts can also act as mentors for the participants, providing guidance and allowing them to reach their utmost potential.
In Conclusion
To sum it all up, hackathon management platforms are immensely valuable for creating a culture of innovation. These platforms offer an all-in-one solution for any type of hackathons ( internal hackathon or external hackathon) and they require no external tools to manage participants and competition content.  
TAIKAI Hackathon Platform is one of the leading players in the hackathon management market, the platform offers a complete suite of features and tools to organize a successful hackathon for your community, organization, company, or institution. You could launch a hackathon, manage participants, communicate with them, live stream your event, form teams, and evaluate submissions in a single software. 
Not Convinced 🤨, talk with us today or Request a Demo.