We are thrilled to announce that Polkamarkets is leveraging our technology for its prediction market matching engine, Decentralized Finance (DeFi) features, backend infrastructure and solidity framework.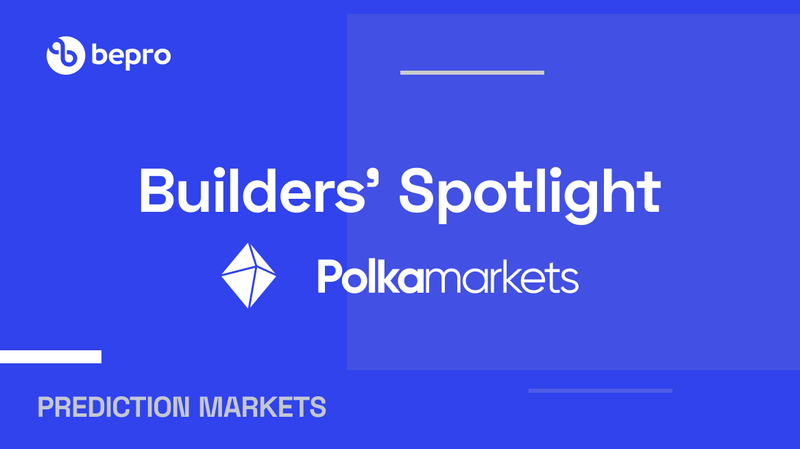 Fully on-chain and peer to peer prediction market code is one of the use-cases that we've been pioneering since last year. We have identified prediction markets as the next wave of consumer adoption in blockchain apps, and began the research and development of this technology in prediction markets to extend our codebase offering.
Polkamarkets is Gamifying Prediction Markets
Polkamarkets is committed to bringing gamified and entertainment-first prediction markets to their users. Key gamification use-cases such as DeFi rewards, live-streaming, virtual events, live chats, and NFTs are all features Polkamarkets is building into their product. BEPRO Network will provide code for some of these features.
Additionally, Polkamarkets is augmenting their technology offering by using some of our existing Solidity frameworks and backend infrastructure to harden their prediction market systems.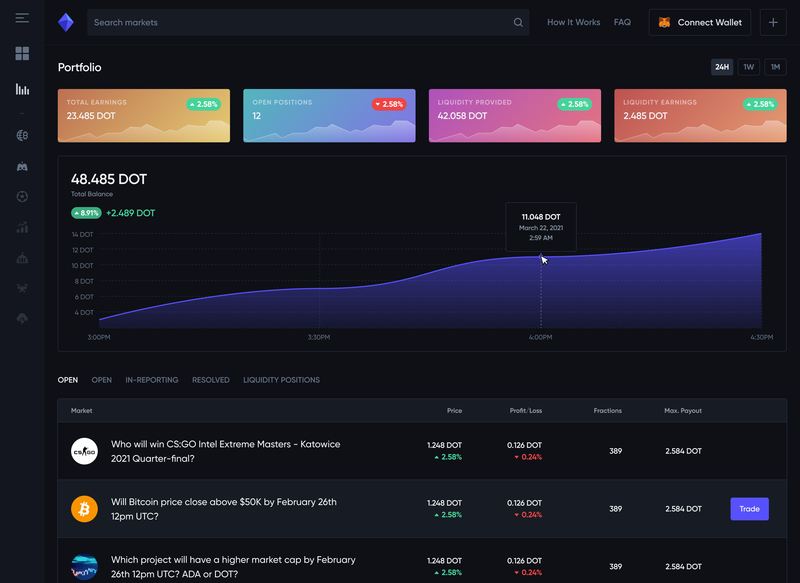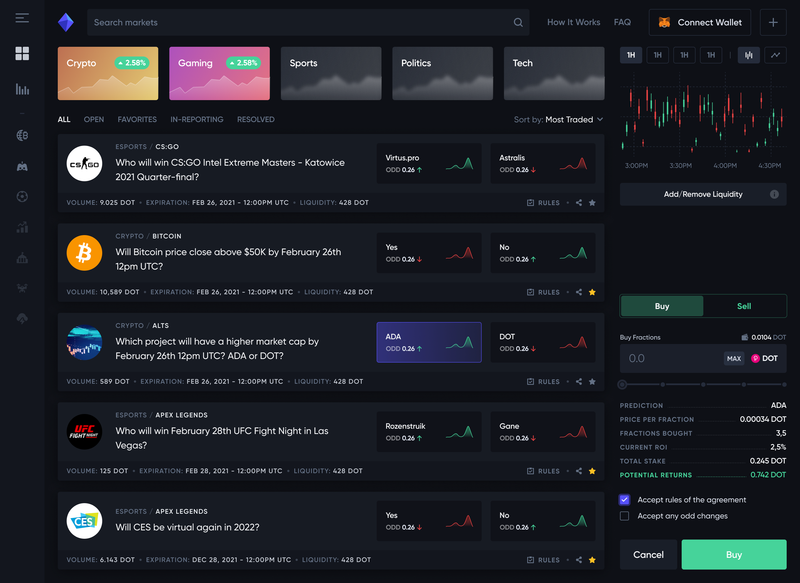 Visual Portfolio on user's forecasts.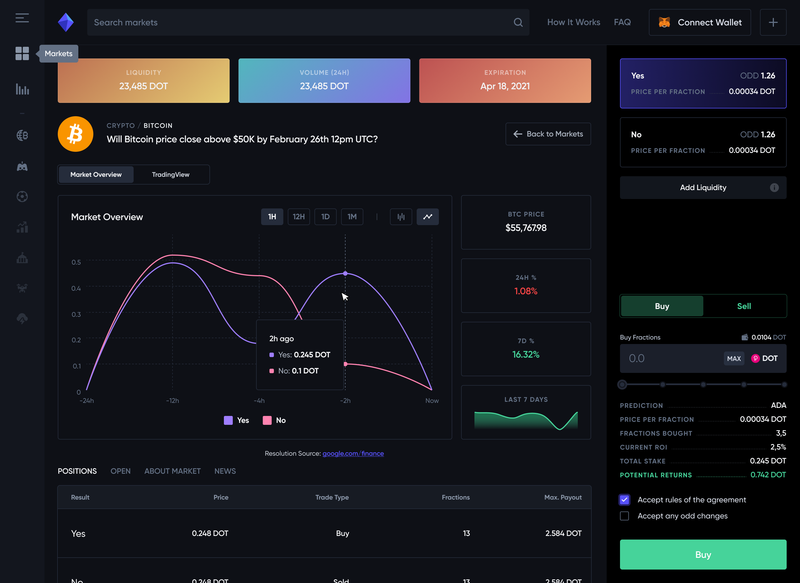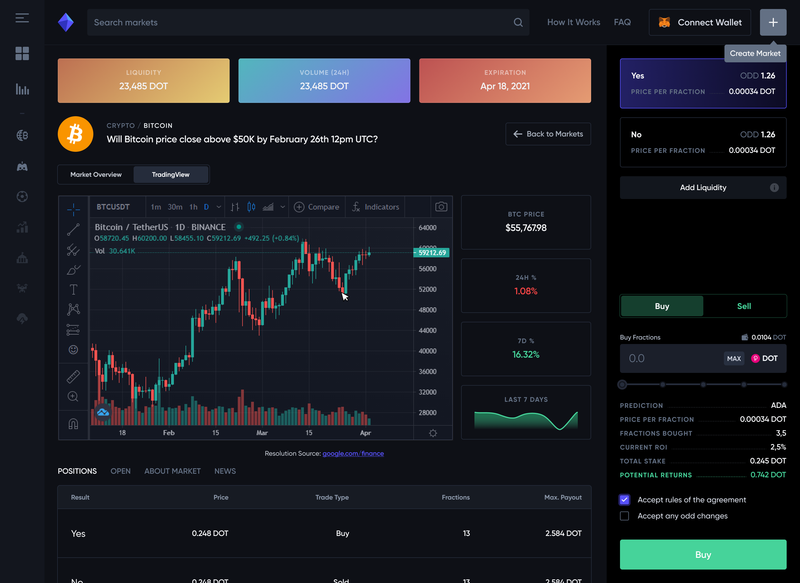 Entertainment features and markets that resolve daily, such as daily Crypto and Esports with charts & live streaming.
What Are Prediction Markets?
Prediction markets are markets where participants trade on the outcome of future events, with multiple timeframes of resolution.
They are a very good use case for blockchain because by removing a centralized entity and using smart contracts to govern interactions, you can remove intermediaries allowing individuals all over the world to create and participate in diverse information markets.
With the bepro-js prediction market codebase, developers can quickly create sophisticated contracts to govern several market activities including creating your own token for utility and governance, adding and removing liquidity, and buying and selling outcome shares.
The ability to hedge against the future and take positions on outcomes in a prediction market is already a huge use-case for blockchain. The rise of prediction market adoption is here, and we see Polkamarkets at the very forefront.