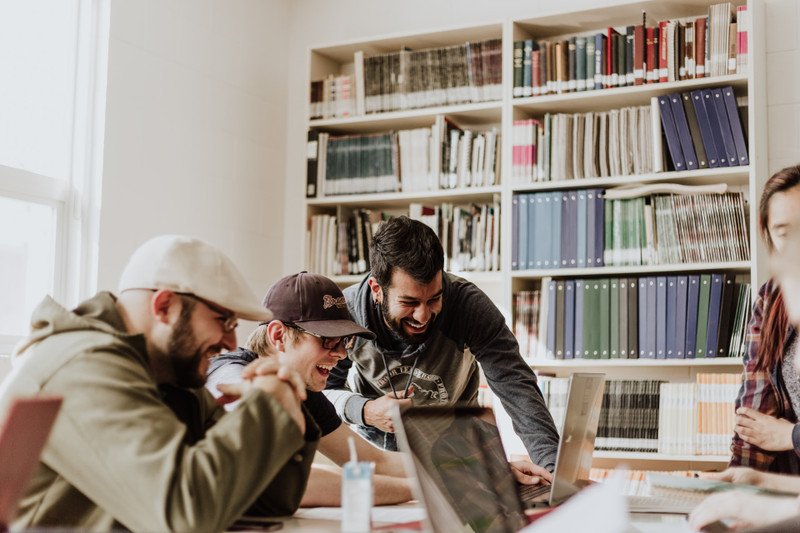 Hackathon is the portmanteau of the words hack and marathon. A hackathon is often used to refer to sprint-like events where computer programmers and other software developers cooperate to solve real-world problems. The purpose of hackathons ranges from community building to talent sourcing. The term was first used by OpenBSD to refer to an internal cryptographic development event held in Calgary on June 4, 1999.


Over the next decade, hackathons surged in popularity. They began to be viewed by organizations as an effective way of developing software technologies and solving challenges. In this guide, we will discuss the benefits of a virtual hackathon event and explain how to host a hackathon online.
Benefits of a virtual hackathon
Hackathons are effective as they facilitate a set of creative minds to come together and focus their energy on a single goal in a short amount of time. Transitioning from a physical space to a virtual one may bring some drawbacks, such as generating less hype than onsite hackathons. However, a virtual hackathon platform overcomes these drawbacks by offering a plethora of benefits.
Cost 💰
The costs incurred by hosting a virtual hackathon are significantly less compared to a real-world hackathon. While hosting an onsite hackathon, you would have to factor in the cost of renting a venue, employing staff, utilities, etc. Online Hackathon, in comparison, requires significantly lesser funding. Providing software licenses and building a digital infrastructure and equipment are a few things that would take up most of your expenditure when you host a virtual hackathon event.
Participant Comfort 🛋
Many participants have different skillsets and work better under different conditions. An Online hackathon event grants each hackathon participant the ability to work in conditions where they are most efficient. For some, this might mean working in an ice-cold room. For others, this might mean blasting their favorite music. Whatever the preference, they will be able to do so without becoming a hindrance to other participants. This would lead to increased productivity and better results. This liberating experience tends to create a sense of community among like-minded enthusiasts 
Diversity 👩‍💼🙎‍♂🙆🏽‍♂️
While hosting an online hackathon event, you are not bound to a particular location, allowing individuals from different backgrounds to participate in the event. This is beneficial as it leads to more creative output. Additionally, companies would not have to invest in transportation costs for individuals who might live in a different corner of the world.

How to set up a virtual hackathon ✅
Virtual hackathon events require less preparation compared to real-world hackathons. In order to make successful hackathons events, it is essential to carry out proper preparation before a virtual event. In this section, we will discuss how to set up a virtual hackathon.

Software

As virtual hackathon events occur entirely online, the software is the most substantial component of the event. Types of programs required for hosting an entire hackathon event are as follows.
Text-based chatting: Participants in a team must communicate with each other to discuss ideas, clear doubts, or ask questions. A text-based chatting program would allow teams to stay in contact and swap ideas. 

Presentation: The peak of a hackathon session is when all the hackathon teams present their finished project. It is up to the organizer to decide what program will help demonstrate the final project of their participants. 

Centralized user interface: A centralized hub where all the event-related information is updated. The information may include rules, schedules, FAQs, or contact information. This would help participants stay up to date on the event. 
Judges
For a legitimate external hackathon, a qualified judging panel must evaluate the participant's efforts and ultimately declare the winner of the competition. It would be favorable for the virtual hackathon organizers to choose a famous judge among the event participants. Advertising a judge who is relevant to the theme of the event would indeed generate more hype.


Prizes
Organizers of external hackathons would offer prizes to incentivize the participants and to promote competition. Offering prizes virtually can be made possible by rewarding participants with online gift cards or special software licenses. Advertising the awards would help garner more attention for the event and entice people to take part.


TAIKAI is a virtual hackathon platform that provides a multitude of features such as live streaming, a messaging interface for communication between participants, and a unified web user interface to manage competition content, rules, prizes, event timeline. The virtual hackathon platform also enables participants with the opportunity to publish their submissions in rich formats, build up their hackathon portfolio and share it on social media. The best participants could be rewarded with prizes and token incentives based on their performance on the platform. 
How to Host an Online Hackathon
Now that you are informed about the tools required to set up a hackathon, we will talk about how to organize an internal hackathon or an external hackathon. Listed below are the steps to follow when you plan to host a virtual hackathon event.


Define the Challenges: All hackathons are based on a particular theme. It is crucial to choose a theme that resonates with your target audience. The specific challenges could be defined prior to the event or at the start of the event. It is not necessary for the hackathon to be coding-related. Some non-coding themed hackathon project ideas include culture change or supply chain management.

Identify Key Stakeholders:  It is best to identify and involve key stakeholders as early as possible. They will be the ones who will sponsor a part or the entirety of your virtual hackathon event. As a result, they will be the ones who would be most impacted by the results of a successful event.

Define Audience: Choose whether you want to organize an internal hackathon or a public hackathon for your target audience. Suppose you choose to host a public virtual hackathon event. In that case, you may decide whether you want citizens of your own country or city to participate. 

Host the Event: You would start by debriefing the participants about the nature of the challenges and judging criteria. The participants would then form teams and work on the project. Upon completion, they would present their projects in a wrap-up session. The best hackathon teams would be rewarded with prizes. 

Recap the event: Once the prizes have been distributed, you can recap the event and recall memorable moments and exemplary ideas. After the event, you can further recap the event on social media pages to garner attention and provide an insight into the event for those who missed out on it. 
In Conclusion


To summarize, hackathons have emerged since the start of the 2000s and have become a way for companies and the tech community to generate business ideas and viable products. The advent of technology has allowed virtual hackathon events to take place. Virtual hackathons provide several benefits over real-world hackathons, such as reduced cost and diversity. Virtual hackathon events require very little equipment to set up and are, in general, more convenient to hackathon organizers.
TAIKAI is a virtual hackathon platform that makes a virtual hackathon event much easier to host.