We're excited to announce that TAIKAI has partnered with Work-In to build a Web3 Hub in Porto, Portugal!
DeHouse aims to bring together web3 industry associations in the same coworking space, so we can collaborate, grow, build, and act as an accelerator of creative potential and new ideas.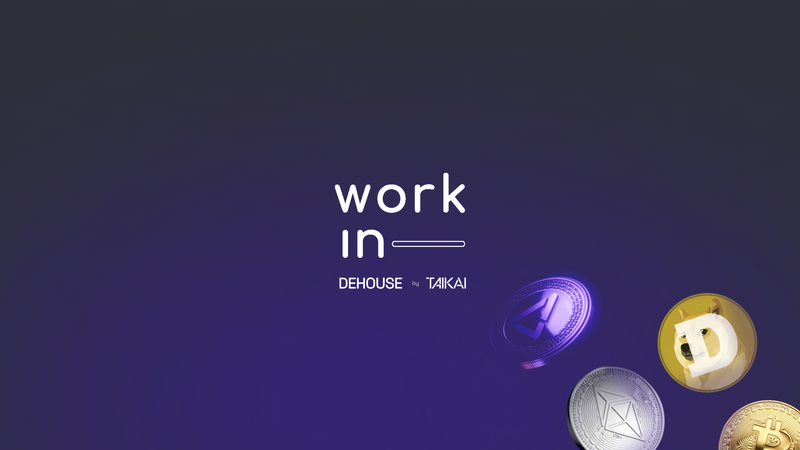 Best location in town
2100m2 divided by 4 places and placed between Foz do Douro and Matosinhos, the Edifício Transparente embraces the seafront of Porto and Matosinhos, appearing at the confluence of Avenida Brasil, in Foz, with the West entrance of Parque da Cidade.
The privileged location, views of the sea, and wide range of services make this space one of the best to work.

DeHouse: Porto's Web3 hub
An informal and dynamic space, exclusively dedicated to the ecosystem of Web3 organizations. 
The goal is to create a great vibe and flexible environment, with a decentralized workspace to enhance a positive work culture.
A space with a strong sense of community, where everything can be co-developed, co-created, and co-shared.
The place where we can meet people with the same interests, generate and discuss new ideas, creating synergies. 
Gather the right tools to ensure greater productivity in our work, an efficient network, and the perfect work/life balance.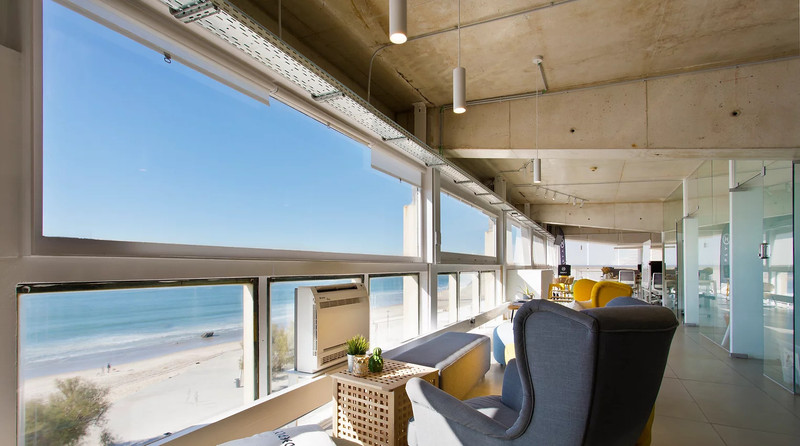 Mário Alves, CEO and co-founder of TAIKAI, shared: 
"We had the vision to create a Web3 hub for quite some time now. After hosting a Denites event in the same place, we quickly realized it would be the perfect location to do so.
Work-In has the experience and knowledge of building beautiful co-working spaces, so it was the perfect match we were striving for.
Portugal's web3 culture is emerging and our country is becoming a prime location for the web3 community to gather and develop remarkable work. 
The DeHouse co-working space aims to contribute to that by offering a beautiful space where we can all collaborate." he added.
Services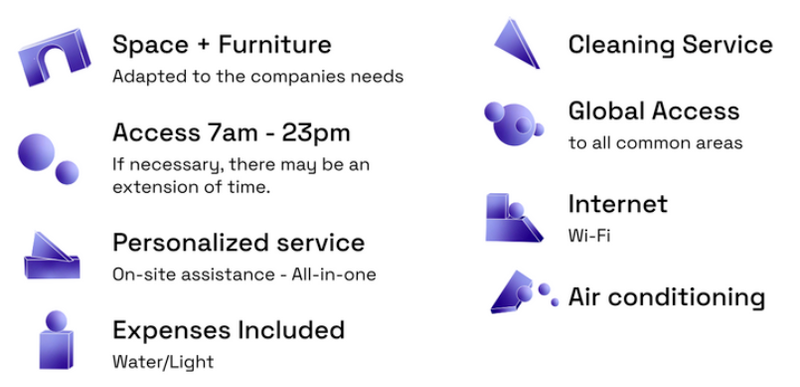 Parking lot
25€ p/month for Work-In members
3 minutes walking distance
Security
Open 24 hours, every day
10% Discount
At Edifício Transparente restaurants
Activities
Talks
Workshops and discussions to inspire Work-In members and partners.
Wellness activities
Whether it's yoga, surfing or running, nothing makes the brain work better than physical activity.
Social Time
It's important to have a balance between work and personal life. Work-In provides moments of leisure to all its members - concerts, afternoon drinks, thematic workshops and much more.
Pricing
Daily Pass
10,00€
Pack DOGE (20% OFF*)
5 days/40,00€ (per day: 8,00€)
Flex desk
Pack VITALIK (33% OFF*)
15 days/100€ (per day: 6,50€)
Flex desk
Pack SATOSHI (47% OFF*)
Month/160,00€ (per day: 5,50€)
Fix Desk
*Discount on the daily pass
** Limited capacity of 40 seats
Join DeHouse today. Reach out to us here!