Description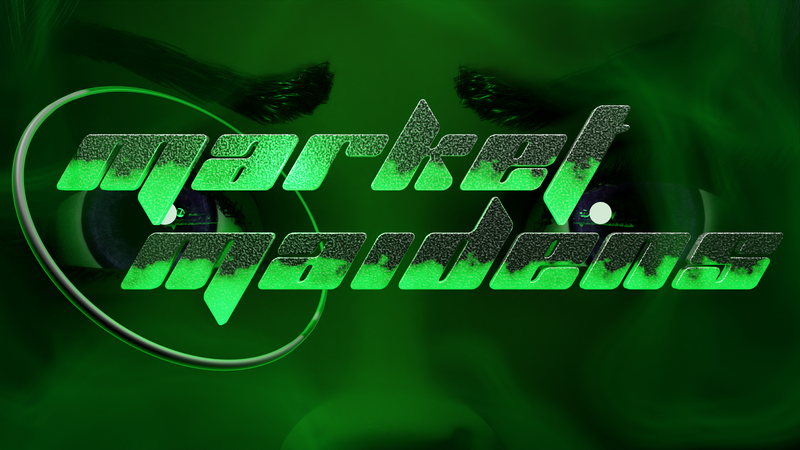 Overview
Markets are foggy and it's hard to know what is coming and when. In times of bears while the bulls rest, we need someone to watch over the markets for us, to protect us and our portfolios from these vile bears trying to take all our wealth and happiness.
Enter Market Maidens a collection of one of a kind 3D designer Maidens, inspired by women from all times and places, superheroines, cryptos, inspirational women from now to 10 000 years ago, goddesses of all belief systems, your mother, the lollipop lady, scientist, inventors, just about every beautiful kind of women you can think of, all squaring off to the Market Bears.
Market Maidens are all individually created and each have their own appeal, being ranked based on their contribution to society with a "bull rating" eg. women or tokens that truly changed their world for the better at 5 bulls, down to Maidens who are just doing their best to make their world a better place for those around them at 1 bull. 
Bull ratings will fall into the categories of common, uncommon, rare, epic and legendary; one bull being common going up to five bulls for legendary. There will also be special NFT releases for each Maiden consisting of Gold, Silver, Crystal, Iridescent and holo; There will only be one of each of these for every Maiden or 5 specials per maiden; one of each kind.
So rarity counting will be as follows - Common Maidens or One Bull will have a total of 50 NFT's 45 Standard NFT's and 5 Specials (1% of supply), Uncommon - Two Bulls 25 + 5 = 30 total (0.6%) , Rare - Three Bulls having 15 + 5 = 20 total (0.4%), Epic - Four Bulls having 10 + 5 =15 total (0.3%) and Legendary - Five Bulls having 5 + 5 =10 total (0.2%). The 5 special NFT's for each Maiden will all be 1 of 1's (0.02%). The expected cost of the NFT's will be $35USD each give or take with the Telos value determined at or around the Time of mint.
2500 will be released, They will be double sided NFT's having a scene with the Maiden facing off to a Cyber style Market Bear as well as a character side with a close front shot of your Maiden with name and rank, Special NFT's will be Action shots with appealing design features and highlights. As they roll out we will offer more and more utility, we believe they should be quite tradable as they are, but would like to offer more to keep the feeling strong and the atmosphere fun.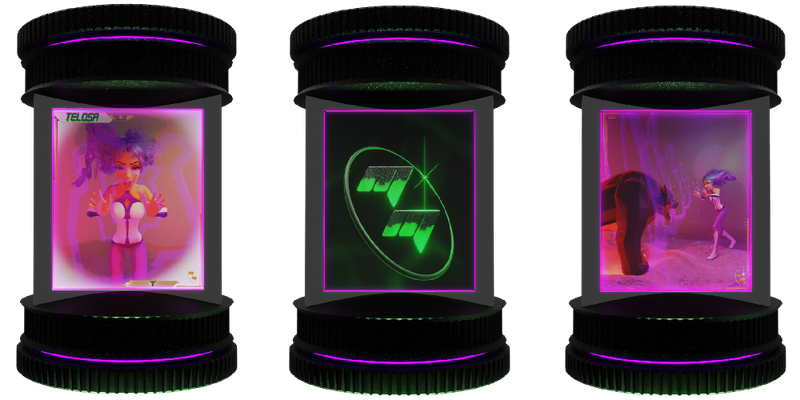 Funds BreakDown
We would like to allocate some of the funds to a minor upgrade to our computer systems to enable faster, more visually inspiring art for the pieces and render them faster for an expedited release. Pay a Good Dev to design a really nice website and minting page to suit Our vision of the project, Telos is at the point where It needs to pick up its game visually and have nice appealing web pages and custom mint pages with Utility on them as they do on ethereum, solana and Binance. We believe this is a must for Telos to achieve its goals in the NFT space. Eventually We would like to advance the project to new heights through gamification and metaverse useability, the characters used to create the art are rigged and ready to import into unity and I would love to have them become a metaverse asset an owner could actually use in a Telos metaverse or any metaverse of their choice, we envision this through a possible stake to upgrade function for holders to over time evolve their NFT into a downloadable metaverse character. Some funds would be used as giveaways and for rewards to keep things fun and alive, also for buying any low priced secondary market sales to have as giveaways and for cross promotions with other projects. We would like for funds left over from the creation pool to have 3D models of Maidens printed and soft toys created, also IRL trading card versions of the NFT's in a merchandising fashion. We think this would be different and very cool, the merchandising side has endless possibilities. 50% of all funds from minting will go directly back to holders with random raffles to pay out in telos; a way the maidens help to protect your portfolio value.
30-40% development (eg. web spaces, contracts and community centers)
40-50% marketing and promotions (eg. getting the word out, giveaways)
10 -20% Art and creation (eg. wages and equipment)
All remaining at mint goes to marketing and promotional products for giveaways to top holders and community voices etc.
Why Telos - Telos is the best blockchain with a great community, with time the cream will rise. Telos devotion to the NFT space guarantees its success in the field and We want to be there with them.
Market Maidens, saving you and your portfolios soon, thanks to the power of the telos blockchain.
Every wallet needs a Maiden.